Enzoplex Review – 2 BIG Reasons to Try It
Rob Miller | May 5, 2018
---
Product Reviewed:
Enzoplex
|
OUT OF 5 | Review by:
Rob Miller
Last Fact Checked On:
---
REVIEWS
QUESTIONS
COMMENTS
---
Home » Joint Health » Enzoplex Review – 2 BIG Reasons to Try It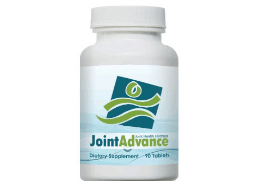 Joint Advance is an effective joint pain reliever, check out our review here.
Chronic pain and inflammation can upend your life on a daily basis.

Most over the counter solutions provide limited benefits, while many prescription drugs come with side effects and the potential for addiction.

Finding relief you can count can becomes a major quest that requires significant time and effort.
Enzoplex is a different kind of over the counter anti-inflammatory and joint pain reliever.

Its focus is on reducing inflammation by using enzymes to reduce swelling and remove some of the underlying causes of the inflammation.

It's not an immediate effect, rather it tends to work slowly over time because of its unique mechanism of action.
How Enzoplex Works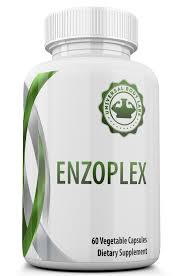 The enzymes in Enzoplex break down the excess fibrin that builds up as we age, causing inflammation, loss of flexibility, and pain.

If you're not familiar with fibrin, here's out it works.

When your body is hurt or injured, fibrin is a protein that rushes to the scene to form a protective mesh screen around your wound to trap the red blood cells and platelets needed to form blood clots and begin the process of healing.

Under ideal circumstances, when fibrin is no longer necessary, your body sends in enzymes to dissolve the excess fibrin.

But over time, age and the usage of pain pills minimize the amount of enzymatic clean up that takes place, and fibrin starts to build up.

When this happens, blood vessels get blocked, muscle function is reduced, and inflammation becomes commonplace.
Over time, inflammation due to excess fibrin becomes chronic, and often contributes to the aches and pains associated with aging.
The Enzoplex formula uses special enzymes to clean up some of the excess fibrin, reducing the inflammation and pain.
Enzoplex Ingredients
According to the Enzoplex website, the formula is based on over 50 scientific studies of enzymes and herbs and how they can contribute to lessening pain and inflammation.

What they came up with includes:
Fungal Protease which is a proteolytic enzyme that breaks down the damaged proteins left behind after muscular overexertion, while also improving overall circulation.
Serrapeptase which is also a proteolytic enzyme.

This functions as the primary active ingredient in the Enzoplex formula.

Several studies have shown its ability to break down fibrin due to overexertion.
Bromelain which comes from pineapple stems, and is yet another proteolytic enzyme that works to break down damaged proteins
Papain which is a digestive enzyme found in papaya that breaks down damaged proteins.
Bacterial Protease which breaks down damaged proteins into smaller peptides for the other proteolytic enzymes to reduce even further.
Devils Claw Root Extract which studies have shown may help relieve arthritis symptoms.
Ginger Root Extract which may improve the body's general response to pain from overexertion or injury.
White Willow Bark which acts similarly to aspirin to relieve pain and ache from overexertion.
How To Use Enzoplex
The recommended dose is 2 pills per day taken on an empty stomach.

The website claims that it's not unheard of for users to begin to feel better after 48 hours, but most people require 4-6 weeks to see real results.

Who Makes Enzoplex?
The company behind the product is called Universal Body Labs our of Adel, Iowa.

It's a fairly new company, having been formed in 2015. In addition to Enzoplex, they make all natural supplements for memory loss prevention, boosting testosterone, and maintain healthy hair, skin, and nails.
The company is accredited by the Better Business Bureau and currently holds an A- rating.
Where to Buy
Enzoplex is available for purchase through its product website.

When you choose to place an order, it actually links you to the purchase page on Amazon.com, which of course means you can also order it directly through Amazon.
A single bottle containing a one-month supply sells for $35 and is comes with free shipping with Amazon Prime.
They offer a 60-day money back guarantee, which is in line with how long is should take to know whether or not Enzoplex is working for you.If you're not satisfied, call their customer service number at 1-800-423-8155 to obtain an RMA number and instructions for your return.
Enzoplex Reviews
When products are sold on Amazon.com, that usually means there are customer reviews, an this is indeed the case with Enzoplex.

The sample is small yet, and so far, the feedback is mixed.

Of the 7 customer reviews, 4 are very favorable, 1 is middle of the road, and 2 are negative.
Before we drill down on what customers have said, we should note that the small number of reviews speaks well of the company's integrity.

Oftentimes, a supplement sold on Amazon.com will pay people to submit 5-star reviews to create the appearance that it has a strong following.

It does not appear as though Enzoplex engages in this practice, in spite of the fact that it would probably improve their bottom line.
The positive reviewers say they've found relief with Enzoplex:

The negative reviewers not so much:

At this point, I'd have to say customer feedback is too mixed to be conclusive.
Enzoplex Pros and Cons
Advantages of Enzoplex
The formula is all natural and based on clinical studies.
It provides a potential alternative to traditional over the counter pain relief.
There's a 60 day money back guarantee.
Disadvantages of Enzoplex
There's not enough customer feedback to get a good read on how well Enzoplex actually works in the real world.
The Bottom Line
The Enzoplex formula is based on scientific studies showing that these particular enzymes can break down excess fibrin, leading to a reduction of both inflammation and pain.This is the part we know.

What we don't know is whether or not the precise combination and amounts used is ultimately effective.
Judging by the few reviews we've seen, there is potential here, and it seems to be working for some users.

Given the money back guarantee, and the positive reputation of Universal Body Labs, Enzoplex deserves a shot to show you whether or not it can provide you with the relief you need.
Have You Used Enzoplex?

Leave Your Review Below!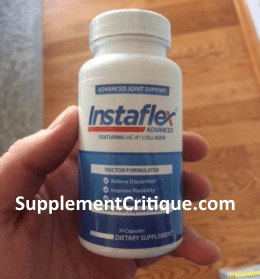 Instaflex Advanced is the best joint supplement we've ever come across, and that says a lot!
It contains a unique blend of ingredients that can help with all sorts of joint pain.
Read our comprehensive Instaflex review here to learn more.
Ask A Question
User Questions and Answers
No Questions Have Been Answered For This Article.