X Monster Review – 1 HUGE Reason to Use Caution
By:
Rob Miller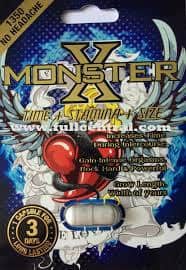 Have you ever noticed how many male enhancement supplements are sold on Amazon.com?
Trust me, it's a lot.
Some of them are not worth even the time it takes to read about, but there are some gems in the mix.The trick is finding them.
Take X Monster for instance.
It's marketed as a fast acting male sexual performance enhancing pill, so right off the bat, we know there's a market of guys who'd buy it if it works.
But does it?
The truth is it's not easy to find a fast acting over-the-counter pill. Everyone wants Viagra-like results without the prescription or the cost, but so far, herbal ingredients have had a hard time completely reaching that goal.
Let's take a closer look at X Monster, its formula, its cost, and its customer feedback, to see if this one might have broken through to become the one you want.
X Monster Benefits
Little is stated regarding the benefits of X Monster.
This is probably a reflection of the fact that the product description as a sexual performance enhancer pretty much speaks for itself.
By taking it about an hour before your planned sexual activity, you'll be ready with sky high libido and a raging erection, and you'll be prepared to go as long as it takes for both of you to reach the ultimate satisfaction.
X Monster Ingredients
The X Monster formula is a 1350mg proprietary blend.
This means the formula consists of several different herbal ingredients in amounts that add up to a total of 1350 mg. Individual ingredient amounts are not known.
Within the proprietary blend, there's:
Avena Sativa which may help increase free testosterone levels by inhibiting the action of Sex Hormone Binding Globulin.
Guarana which is a natural source of caffeine for energy and stamina
Panax Ginseng which improves blood flow for better erections in addition to being an herbal aphrodisiac.
Angelica Gigas Nakai which balances hormones.
Foti which increases sexual vitality.
Lycopene which supports prostate health
Maca which boosts libido naturally
Ginger which has long been know to be an aphrodisiac, and can be found in numerous other supplements including Endovex.
Cnidii Fructus which boosts sex drive.
Astragalus which supports the immune system and increases sexual stamina.
Cinnamon Powder which acts as an aphrodisiac and improves blood flow.
Ginkgo Biloba which improves circulation for better erections.
Tribulus Terrestris which increases testosterone production by releasing luteinizing hormone which signals the testes to also release more testosterone.
One important thing to note about the formula is that without knowing the ingredient amounts, it can be extremely difficult to determine how well it can work. Some of the ingredients have been involved in clinical studies and some have not.
For those that have, precise amounts have been shown either to work or not to work.
If the X Monster formula doesn't contain the exact amount studied, or even a similar amount, the studies won't really have any relevance.
Because the ingredients are in a proprietary blend, we can't know one way or the other.
X Monster is Gluten free.
How To Use X Monster
Instructions are to take 1 capsules about an hour before sexual activity.
X Monster Side Effects and Warnings
The X Monster label lists several warning and precautions applicable when taking it:
Not for use by people under 18
Not for use with heart problems, chest pain, cardiorenal disease, ulcers, liver disease, or high blood pressure.
Not to be used with mood altering drugs, antidepressants, tyramine-containing foods, or medications containing phenylpropanilamine.
Not to be used with alcohol.
Do not take more than 1 serving within 72 hours.
Potential side effects include:
Dizziness
Sleeplessness
Tremors
Nervousness
Headache
Heart palpitations
It's also recommended that you check with your doctor before taking X Monster if you take prescription medications or other supplements.
The warnings a little bit concerning for a couple reasons.
Generally, herbal supplements for sexual performance don't cause more than very minor side effects and don't come with such strong warnings.
The exception is when the supplement contains Yohimbine.
Although it is natural, it can cause real side effects, serious in some cases.
The X Monster formula does not list Yohimbine, which leaves us wondering what ingredient or ingredients in the formula are such a great cause for concern.
One potential explanation involves the use of undisclosed prescription ingredients, such as Sildenafil, the active ingredient in Viagra.
Many fast acting products that claim to be herbal are found to contain these undisclosed ingredients when the FDA tests random batches.
I have checked FDA recall databases, and X Monster does not appear on them, indicating that this product has never been recalled, and presumably never been found to contain Sildenafil.
This is the good news.
But what gives with all the harsh warnings?
We may be able to find a possible explanation within the wide range of customer feedback.
X Monster Reviews
Among the many customer reviews at Amazon and other retail website, there is a lot of talk from users who had a great experience with X Monster the first time or first few times they used it, but the last time, the pill was a total dud.
You can see this with lots of products, but the sheer of customers saying this is about X Monster is definitely outside the norm.
Here are two examples from Amazon.com:


They both talk of X Monster working previously, but not this time.
They even mention the potential differences between batches.This is indicative that the formula may have changed between the time the customers first ordered X Monster and the time they ordered the batch that's the subject of their review.
Typically, when supplement makers get caught with undisclosed ingredients in their formulas, they do one of two things: They either pull their product off the shelves or they change the formula.
Oftentimes when they change the formula – only using the stated ingredients – it's a bit disappointment to their customers who've gotten used to the Viagra-like benefits.
So while X Monster never got recalled, it's possible they previously used the undisclosed ingredients then decide on their own to go with only the natural ingredient list.
To drive the point home, here's a review from a customer who mentions not only the lack of effectiveness of the newer formula, but also the elimination of Viagra-like side effects.
Of course, none of this is confirmed. It's just my educated guess informed by years of reviewing supplements just like X Monster.
Another possibility is that there's some counterfeit X Monster being sold online and you'll never know what you're going to get.
Where to Buy
If you want to give X Monster a try yourself, you can order it online through Amazon.
It's also available through a few other online supplement retailers.
It comes in a blister pack, one capsule per pack.
I found the
single capsule pack for $6.95 and a 6 capsule pack for $29.95.
Amazon.com is currently much more expensive.
The Bottom Line
Ultimately, X Monster is a crap shoot.
It looks like if you get the right pill from the right batch, it works great.
But it's just as likely that what you buy will be a dud.
If you're healthy and you don't take medications, taking X Monster should be safe, but whether or not it's effective seems to be based on some factors beyond our control or even our ability to know.
If you're interested, I'd advise you to start with just one capsule, and maybe even take only half.
If you find it works, buy it again through the same retailer.
If not, at least you're only out $7.
Have You Used X Monster?
Leave Your Review Below!
Top 3 Male EnhancementAffiliate Disclosure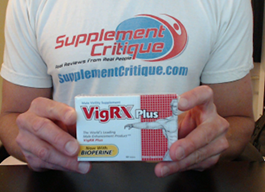 Out of the 100+ male enhancement products Ive tried, Vigrx Plus was the best.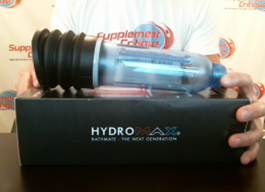 The Bathmate is a proven water-based vacuum pump that can help dramatically increase your size.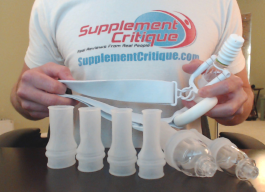 Phallosan Forte is a GREAT option for those looking to grow both length AND girth, permanently.
Honorable Mention/Inexpensive Alternative:Magnum Rings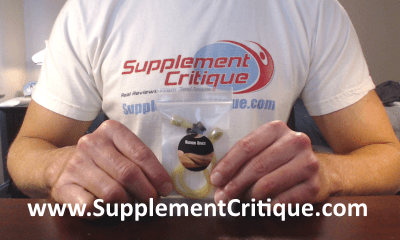 Magnum Rings are a VERY affordable option to getting both girth and length gains, at a fraction of the price of the Bathmate or Phallosan Forte.
Click Here to see our full Magnum Rings review.
User Reviews

3.7 out of 5 Stars (3 Reviews)
Have you used this supplement?
Monster X
By
Tom Johnson

,
Aug 11, 2017
Monster X works great for me ready. I am ready for sex for 72 hours after taking a pill.

I haven't had any side effects been taking this for about a year.

Was this review helpful to you?
3 out of 4 people found this review helpful.
---
Works
I've taken x monster several times now and has worked beautifully each time and lasts 3 days!

Was this review helpful to you?
2 out of 2 people found this review helpful.
---
Roll the dice
By
Jasper

,
Jan 16, 2019


In Short:

I would NOT recommend this to a friend.
I give it 3 stars for doing what it says it will do. In June of 2017 the FDA discovered it contains tadalafil which is why I works.

If the version of Monster X you get is newer the supplements you bought are probably worthless.

definitely jus

Was this review helpful to you?

---
Want To REALLY Get Bigger?

Click Here To See Products That WORK!
Ask A Question
User Questions and Answers
---

Does Boizen X monster give m permanent result?? What will happen when i stop using it ?? What is it's price? Does it increase my penis size if yes in how much time reply quickly.... I am 26 yrs old. -Hari

X Monster is a performance enhancement pill you take before having sex, only as needed. (Much like Viagra).  The results are not permanent, nor will it increase your size, other than perhaps your erection size.- Rob
Was this question helpful to you?
1 out of 2 people found this question helpful.
ASK A NEW QUESTION