NervaCORE Review – 1 BIG Reason to Try It
By:
Rob Miller
Fact Checked On: 5-5-2018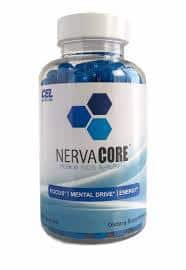 You may have noticed we've been testing a lot of nootropic supplements lately.

The market has exploded over the past couple of years, and there really are several good reasons for this.

The world just keeps getting more and more competitive and people want an edge to help them get ahead.
When college kids started taking their friends' Adderall pills to stay up and focused all night writing research papers and studying for exams, it became clear there was an opening for supplement companies to come in an offer safe, legal alternatives.
What Is NervaCORE?
NervaCORE's approach to cognitive enhancement is unique in that it melds physical and mental readiness, making the point that our best lives are well rounded and involved a healthy amount of both physical and mental activity.
To that end, NervaCORE is a nootropic supplement that provides lasting energy and focus.

By boosting both focus and energy, you'll get the competitive edge you're looking for whether your sitting for an exam or hitting the gym on leg day.

NervaCORE is popular with athletes looking for an alternative to stim-based, pump-oriented pre workouts.

It improves workouts by helping with energy levels, reaction times
Who Makes NervaCORE?
Catalytic Edge Lifestyle Inc., otherwise known as CEL Nutrition, makes NervaCORE as their flagship product.

They're a new company, having incorporated in Edmonton, CA in spring of 2015 with a two-part mission:
1. To create supplements that help people become the best they can be in terms of health and lifestyle.
2. To serve as an example of charity by donating to organizations and people in need.
They have clearly set out to be a company rooted in honesty and integrity.

At this time, they don't have a presence with the Better Business Bureau, or any other consumer protection agency that we found, so we're not certain whether or not they're living up to their goal.

As we learn more about the company and its flagship product, hopefully, we'll be better able to make a reasonable assessment.
At this point, lets take a look at the actual product itself.

We'll examine the formula as well as customer feedback to get a good idea of whether or not it's worth our time and money.
NervaCORE Ingredients
The NervaCORE formula starts off with a Vitamin B complex that includes:
Niacinamide (a form of Vitamin B3) (10mg).According to WebMd, it's beneficial when used in cases of high cholesterol, headaches, and dizziness.

It is also used in treating Alzheimer's Disease and age related cognitive decline.

It's been known to cause a reddening, heat producing, flush of the skin, but this would generally be at higher doses than the 10 mg used here.
Vitamin B6 (aka Pyridoxine Hcl) (30 mg), a lack of which can be associated with feelings of depression.

It's crucial to the process by which cells metabolize energy and it's involved in the body's production of neurotransmitters.
Folic Acid (aka Vitamin B9) (200 mcg) which has been shown to improve mental performance in people over 50 and slow age related cognitive decline by decreasing levels of homocysteine which can cause both heart disease and dementia.
Vitamin B12 (Methylcobalamin) (500 mcg) which assists in the blood's production of hemoglobin, which carries oxygen to cells throughout your body.

It also improves cells' ability to adjust to changing circumstances, ie stress.

It' been shown to boost cognitive abilities in people with deficiencies.
Vitamin B5 (or Pantothenic Acid) (20 mg) which is necessary for the body to produce the essential neurotransmitter, acetylcholine.

It may also protect cells from breakdown due to toxins.
Most of the rest of the formula is included in the 1160 mg Proprietary Neural Complex, which is made up of: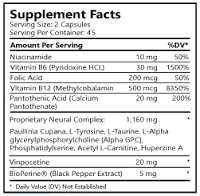 Paullinia Cupana (aka Guarana) is seed that's known to contain caffeine, and is used for its potential to provide energy and cognitive stimulation.

The recommended daily dose is about 100 mg taken in two divided doses.
L-Tyrosine which provides energy and improves mood.

It may also improve the way your brain responds to stressful situations, such as fatigue and anxiety.

The recommended daily dose is between 500 and 2000.
L-Taurine which can support a calm, relaxed mood while bolstering the health of your nervous system and regulating the activities of neurotransmitters in the brain.

It produces a calm mood with a mild sedative effect, promoting restful sleep. In this way, it promotes waking energy.

The recommended daily dose is between 1 and 3 grams per day.
Alpha GPC which is most well know as a provider of choline to the brain, boosting memory and protecting against age related cognitive decline.

Choline is used by the brain to produce the neurotransmitter Acetylcholine.

The recommended daily dose for nootropic purposes is 600 mg taken in 2 divided doses of 300 mg.
Acetyl L-Carnitine is commonly used to treat symptoms of Alzheimer's Disease and to slow the mental decline associated with it.

One of the ways it functions is by producing cellular energy which can make your brain and the rest of your body function more efficiently and properly.

For memory loss, the recommended daily dose is 1500-2000 mg.
Huperzine A is believed to improve both memory and cognition by increasing neurotransmitter levels in the brain.

It's used by Alzheimer's patients to delay cognitive decline and by students to improve focus and retention while studying.

The way it is believed to work is by inhibiting the action of an enzyme that breaks down acetylcholine, leaving more of the neurotransmitter to serve its cognitive function in the brain.

The recommended daily dose is somewhere between 50 and 200 mcg.
Two additional ingredients in the formula are:
Vinpocetine (20 mg) which comes from the periwinkle plant and is thought to be neuroprotective and posess anti aging properties.

It enhances blood flow and is thought to improve memory.

Daily recommended doses are between 15 to 60 mg.
Bioperine (5 mg) which improves the absorption of the rest of the ingredients in the formula.
The CEL Nutrition folks made some solid choices when putting together the NervaCORE formula.Many of the ingredients are backed by clinical studies showing their effectiveness against neuronal decline, but there are a couple issues that need to be addressed:
1. Most of the ingredients, if studied at all, are studied for their ability to help people with cognitive deficits, more than healthy adults with no issues.
2. Where ingredients have been shown to be effective, they are recommended in much higher doses than what appears to be in the NervaCORE formula.
When compared with most other nootropic formulas, NervaCORE is right there in the thick of the pack – not bad, but not spectacular either.
How To Take NervaCORE
You're instructed to take 1-2 capsules daily with a light meal for best absorption.

The optimal time for your dose is 30 minutes prior to physical or mental activity.

You should not exceed 4 capsules in 24 hours, and while it's best to take it on a consistent basis, you should take about 2 days off each week so as not to build up a tolerance.
NervaCORE Warnings and Side Effects
You can expect NervaCORE to be generally side effect-free.

Aside from any allergies particular to you, there's no reason to expect anything more than occasional stomach upset as you might encounter with any pill.
It's not meant for anyone under 18, or for pregnant or nursing women. Of course, as with any supplement, if you have a medical condition, take prescription medication, and/or have any concerns at all, check with your doctor before taking NervaCORE.
Where to Buy
NervaCORE is not sold in stores, but there are a few online sources to choose from, namely Amazon.com and Bodybuilding.com.

There is a product website for NervaCORE and a company website for CEL Nutrition, both of which provide detailed information on the company and the product.

But once you choose to place an order, you're kicked over to Amazon.com to complete the process.
At Amazon, a 90-count bottle, which could last well longer than a month depending on how you take it, costs $28.97 and is eligible for 2-day free shipping with an Amazon Prime membership.
NervaCORE boasts a very generous return policy in that you don't have to return your initial bottle.If you're not satisfied, just let them know and they will refund your first bottle in full.

If you purchased additional bottles, you would need to return those, unopened, in order to get refunded in full for them.
Because your purchase is made through Amazon instead of with CEL Nutrition directly, the terms may be a little different there.

You would have to clarify that with Amazon before or during your purchase process.
At bodybuilding.com, you can buy the same 90-count bottle, but for a much higher price of $54.99.
NervaCORE Reviews
Being sold on Amazon means Amazon customer reviews, and in the case of NervaCORE, that's mostly good news.
The vast majority of reviews are very favorable.Here are some examples:

Yet there are certainly some customers who's experiences were quite different:

In both the good and the bad reviews, there's a theme of comparing NervaCORE to the popular Alpha Brain.In most cases, it comes up that they're similar, but NervaCORE is sold at a fraction of the cost, which usually adds an extra star or two to the rating.
The Bottom Line
When I get around to trying NervaCORE myself (which might take a while since I've got a list a mile long to get to and giving them each their fair shot takes some time), I don't expect that it will blow me away.

I will probably feel some benefit in terms or energy, motivation, and focus, but it probably won't be earth shattering. I could be wrong, of course.

That's why we try them out, because you never know for sure until you do.
But in the meantime, I have no problem recommending that you try NervaCORE yourself as well. At under $30 for more than a month's worth of product and a solid, easy to enact money back guarantee, it's worth a shot.
If you do check it out, be sure and let me know how it goes.The more feedback we share on these products, the better able we all will be to make smart decisions going forward.
Have You Used NervaCORE?

Leave Your Review Below!
Top 3 NootropicsAffiliate Disclosure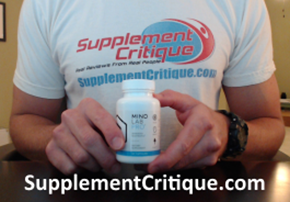 Mind Lab Pro is a VERY effective nootropic for focus, concentration, short / long term memory, and more.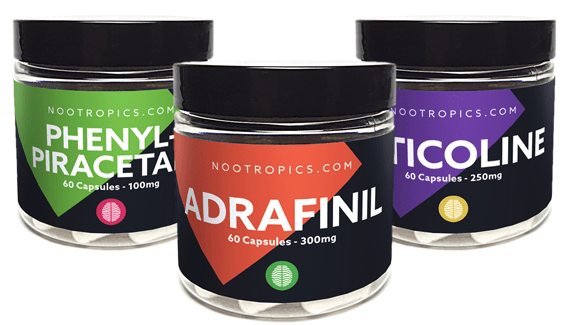 The Ultimate Nootropics Stack by Nootropics.com is one of the most effective stacks I've taken.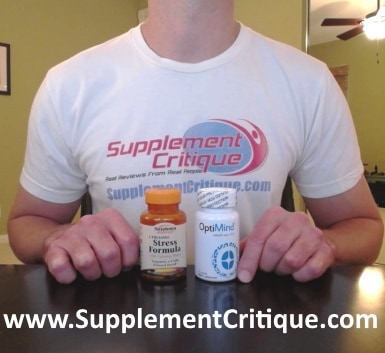 The combo of L-Theanine and Caffeine is a well known nootropic stack that really works.
Want To See What SupplementsWork Like Adderall?

Click Here To Find Out!
Ask A Question
User Questions and Answers
No Questions Have Been Answered For This Article.