GAT Creatine Monohydrate 1000 Review – Does It Work?
By:
Rob Miller
Fact Checked On: 9-16-2014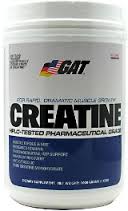 ---
---
Home
»
Creatine
» GAT Creatine Monohydrate 1000 Review – Does It Work?
GAT Creatine Monohydrate 1000 Overview
Creatine is one of the most widely used and tested bodybuilding supplements around. Its benefits are undisputed.

Of course, there are some guys that just don't like it.

Mainly it's the bloat that they don't like.

So you look for a creatine product that gets you the benefits you're looking for, but leaves out the sides.

GAT Creatine Monohydrate 1000 may just be the one.
GAT Creatine Monohydrate 1000, made by German American Technologies, uses the most widely tested form of Creatine ever known. That's Creatine Monohydrate.

It's been shown time and time again to increase the work output of your muscles during workouts.

That means more reps, heavier weights, and delayed fatigue, all leading to bigger, stronger, and harder muscles. That's what creatine does.

Let's look at what makes GAT Creatine Monohydrate 1000 unique.
GAT Creatine Monohydrate 1000 Ingredients and How They Work
Really there's only one ingredient in GAT Creatine Monohydrate 1000. Each serving contains 5 grams of HPLC Pharmaceutical Grade Micronized Creatine Monohydrate. Nothing else.

This creatine is 99.9% pure, with no fillers.

The fact that it's micronized means that it's as fine as powdered sugar, so it mixes perfectly.

It also has no taste, so you can add it to any drink or shake without worries.

And studies show that supplementation with Creatine Monohydrate improves your high intensity workout performance, helps your workouts put on more muscle mass, and produce more strength and stamina.
GAT Creatine Monohydrate 1000 Pros and Cons
We always like to take a look at what's good and what's bad about a supplement.

That way, we know we've covered all the bases and can come to the most accurate conclusion possible.
Advantages of GAT Creatine Monohydrate 1000
It's 99.9% pure.
It contains no fillers or additives.
Every GAT Creatine Monohydrate 1000 review that I've seen has been favorable.
It mixes really well and has absolutely no taste so can be mixed with anything.
It's the most tested and used form of creatine.
It's well-priced.
Most reviewers comment that it doesn't cause bloating, like other creatines do.
Disadvantages of GAT Creatine Monohydrate 1000
Some people don't like to use any creatine because of the potential for bloating.
Where to Buy
You can purchase GAT Creatine Monohydrate 1000 at the GAT website.

You'll pay $39.99 for a 200 serving tub.If you go through some other online retailers, you'll pay as little as $24 for the same tub.
Conclusion
GAT Creatine Monohydrate 1000 is a nice, pure, effective creatine monohydrate product you can get for a great price.What's not to love about that?
Have You Used GAT Creatine Monohydrate 1000?

Leave Your Review Below!
Top 3 CreatineAffiliate Disclosure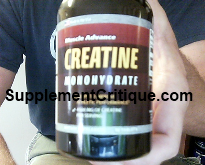 Muscle Advance creatine is probably the most effective creatine product we have come across.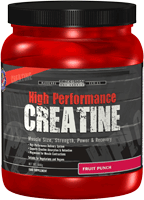 Body Fortress high performance creatine is another highly rated creatine supplement used by many of our users.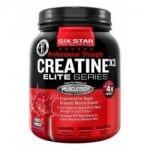 Creatine X3 is often taken as a post workout creatine that helps repair broken muscle tissue.
Ask A Question
User Questions and Answers
No Questions Have Been Answered For This Article.