GNC Total Lean CLA PM
By:
Rob Miller
Fact Checked On: 4-3-2020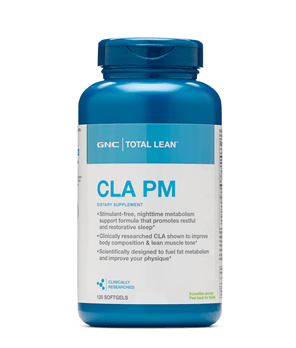 What Is GNC Total Lean CLA PM?
In this fast-paced world, people are working more and more hours each day.

It's no wonder that many people are struggling to switch off and go to sleep at night.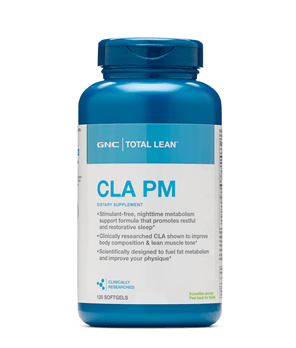 This stressful and high-tech lifestyle is really taking its toll, with many people not only battling insomnia, but also obesity.
In this climate, PM fat burning supplements have become increasingly popular, since they promise to give you a good night's sleep, alongside helping you lose weight.
There is a wealth of research to support that a lot of weight and metabolism issues are related to sleeping, so combining the best of both worlds into one magical supplement is not only novel and inventive, but a much welcome surprise.
GNC Total Lean CLA PM is one such night time fat burning supplement.

It is usually taken alongside a daytime supplement.

It claims that it works by keeping fat burning ingredients in your bloodstream while you sleep.
This can seem like an ideal solution, since many physical changes can occur in the body while you're asleep.
Sound like a dream come true?
Well, we're going to look closely at this supplement and review the ingredients in it to determine whether or not it's worth your time and money.
GNC Total Lean CLA PM Ingredients
There are several ingredients in this supplement that we need to assess.

Some will be designed to combat insomnia and others obesity.
Related Article: Six Star Thermogenic Shred Review
At first glance though, it would seem that the supplement focuses on promoting relaxation and sleep, rather than weight loss.
The supplement facts panel includes a vast number of ingredients.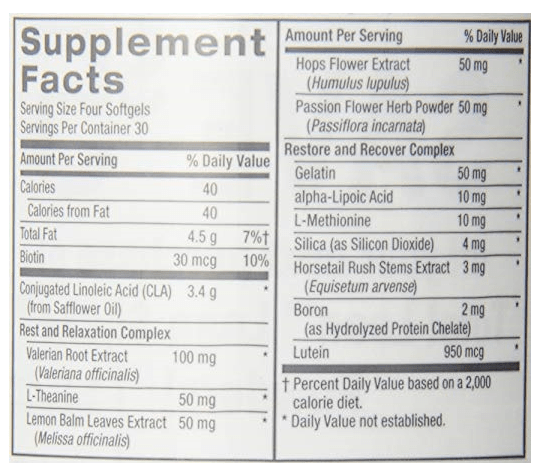 Here's what we found:
Valerian (100 mg)
This comes from a herb native to Europe and some parts of Asia.

It is primarily used as a sleep aid and muscle relaxant and seems to operate as a sedative.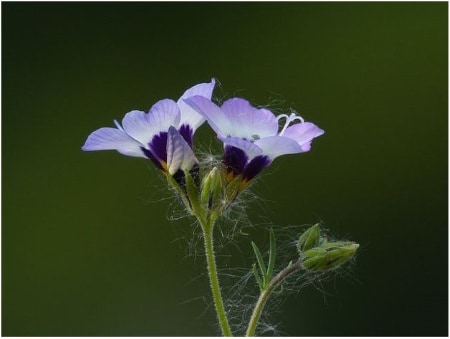 Valerian has no proven links to weight loss or fat burning, so we suspect it has been included to help you sleep better overnight, allowing your body to regenerate. 100mg is quite a low dose, but it might still have some benefits.
Biotin (30 mcg)
Biotin is a form of vitamin B.

It is naturally found in many foods and can also be supplemented.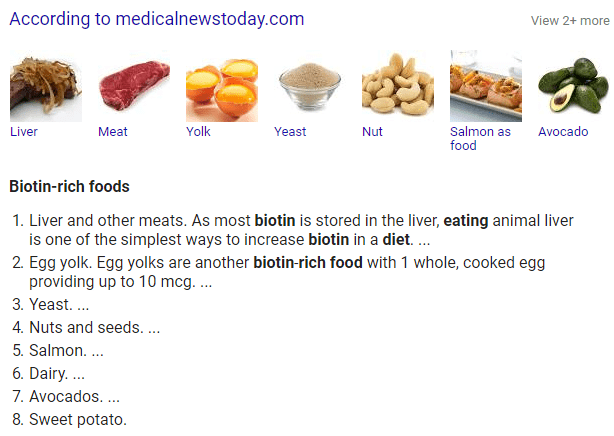 It is known by many other names, such as vitamin B7 and vitamin H.

The ingredient works by breaking down food into the sugar that your body utilizes for energy.
This vitamin is important for nail and hair growth.

It also keeps your eyes and liver working healthily.
It cannot, however, be stored by the body, so we don't see the benefits of supplementing with this ingredient.
CLA (3.4 g)
Conjugated linoleic acid, or CLA, is a fatty acid found in meat and dairy.

It has become a popular dietary and weight loss supplement.
It is marketed as being useful for those seeking to lose weight and retain lean muscle mass.

In reality, it is arguably the only recognized weight loss ingredient in this product, which is surprising.

It does include a hefty dose, which is just as well.

Furthermore, taking CLA at night shouldn't make any difference to its overall impact.
There is no evidence to suggest CLA is more effective when taken at night.
In fact, one study conducted by University of Wisconsin noted that CLA may actually be more effective when taken in the morning.
Boron (2 mg)
Boron is an element from the periodic table.

It is found naturally in greens like kale and spinach, and also in grains, raisins, and nuts.
It is a mineral that is used to treat certain conditions like arthritis and osteoporosis and to manage menstrual and menopausal symptoms. (Source) It can also help the body to absorb magnesium and calcium.
As far as weight-loss ingredients go, though, we are not sure why it has been included here.
Horsetail Rush (3 mg)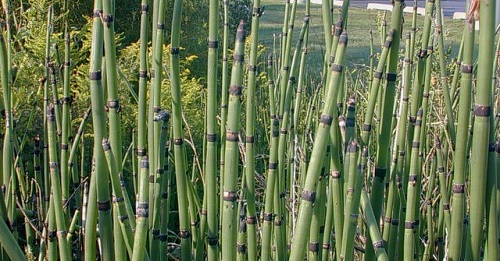 This is used for water retention which may actually cause you to gain weight.
Most daytime supplements contain diuretic ingredients, so it may have been included to help balance that and prevent you from the need to empty your bladder at night.
L-Theanine (50 mg)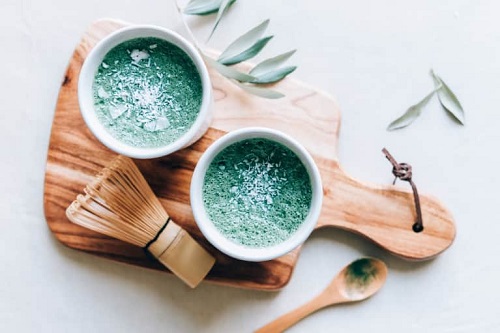 This is an amino acid which increases GABA, resulting in lowering stress and improving mood.

It is used in the treatment and management of conditions like ADHD.
While it may help you sleep better, we are unsure of the benefits for fat burning.
L-Methionine (10 mg)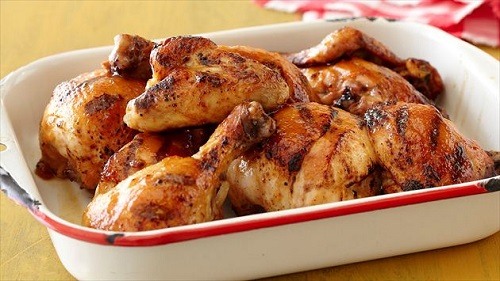 L-Methionine is also an amino acid and constructs the proteins necessary for many of the body's internal processes.

A beneficial health boosting ingredient, perhaps, but again, we are not convinced of its fat burning benefits.
One study did indicate that Methionine can help with weight loss in obese adults, however.
Lemon Balm Leaves Extract (50 mg)
Lemon balm leaves extract is usually taken to soothe stomach and digestive issues and manage anxiety.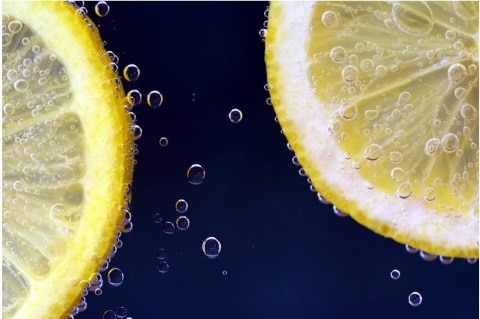 It is claimed that it can have a calming effect, and thereby improve sleep.

Like so many ingredients in this supplement, this is another one that seems to focus on sleep quality rather than weight loss.
How to Take GNC Total Lean CLA PM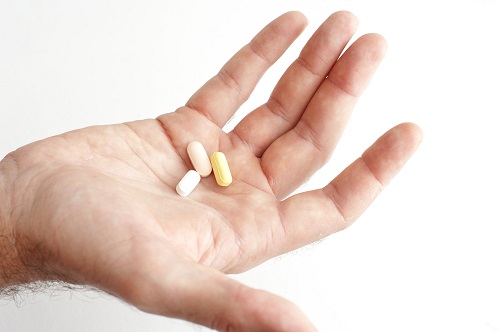 According to the GNC website, you should take four capsules at bedtime.

Each bottle contains 120 capsules, thus lasting you a month.
At a retail price of $44.99, this CLA night time fat burner is right at the mid-point the price spectrum.
Related Article: Evolution Lean Keto Review
The manufacturer's website warns against usage for pregnant or breastfeeding women and advises against taking the supplement two weeks prior to surgery.It also suggests consulting a doctor before commencing use.
Who Makes It?
GNC is the manufacturer behind this supplement.

The company is based in Pittsburgh, PA and is a leading global retailer specializing in health, wellness and performance.
It's probably one of the largest health supplement sellers in the U.S. and is well trusted by loyal customers.
Other Products From the Manufacturer
GNC provides an assortment of health, wellness and performance products.
These include weight management and performance supplements, vitamins, health and beauty products and other related merchandise.
Some of the other popular weight loss supplements from GNC include:
GNC Total Lean® Burn 60™
GNC Performix SST
Various GNC protein shakes which appear to be popular on social media
GNC Total Lean CLA PM Side Effects
In this section, we will look closely at some of the ingredients and their potential side effects.
Since it is a stimulant free nighttime supplement, we would expect the side effects to be minimal.
Let's take a more in-depth look at the potential GNC CLA side effects per ingredient:
Side Effects from Valerian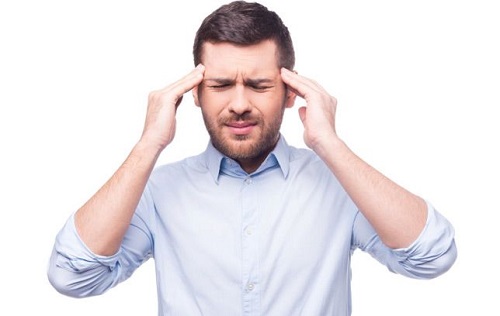 Consuming this long term may lead to some side effects, such as stomach upset, headache, dullness, excitability or anxiety.
A few people have also reported feeling sluggish in the morning after taking valerian, but this may be more of a risk factor in higher doses.
Side Effects from Boron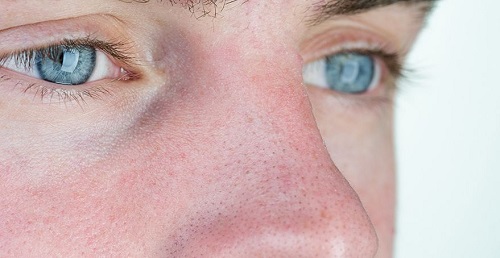 While considered safe for most people, large amounts can be harmful and may cause adverse reactions.
Side Effects from CLA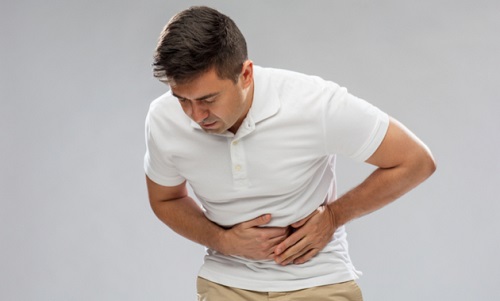 CLA in supplement form differs from CLA that is naturally occurring in food and so the concentrated supplement form may cause some issues for the user.
In some cases, digestive problems have been reported and there has been some evidence of increased liver fat, which can be highly dangerous in the long term.
Side Effects from Lemon Balm Leaves Extract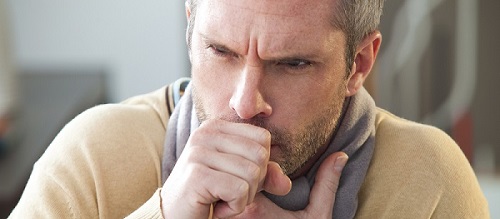 While this ingredient has probably been included for its calming effects, lemon balm leaves extract can cause nausea, dizziness and possible breathing issues, like wheezing.
Where Can You Buy GNC Total Lean CLA PM?
The supplement can be bought on various websites online, including the manufacturer's site.

It is also available on general retail websites, like Amazon, which sells a whole host of GNC products.
It will also undoubtedly be possible to find a store local to you that sells GNC products.
Does GNC Total Lean CLA PM REALLY Work?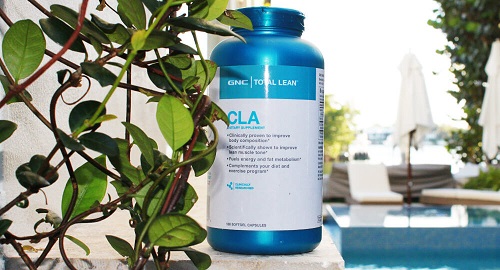 GNC Total Lean CLA PM is packaged in cool blue, highlighting the calming effect of the supplement inside.

It also appears to be marketed as a gender-neutral supplement.
The theory and what it is trying to achieve—fat burning while sleeping restfully—is attractive.

However, we are unsure as to how much it can help with boosting metabolism or fat burning.

This is due to the lack of proven ingredients focusing weight management.
That said, there may be indirect benefits.

Sleeping restfully may improve overall health and help you get better results from your workouts.
However:
It is missing key proven fat burning ingredients, like Green Tea and Turmeric, these natural thermogenic extracts would arguably improve the performance of this supplement.
GNC Total Lean CLA PM Reviews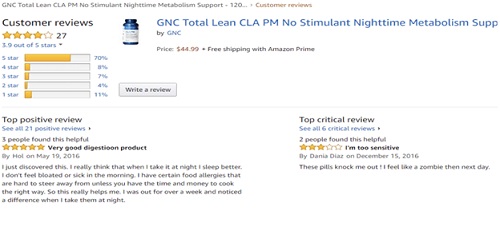 There are varying reviews on customer websites.

At the time of writing this piece, Amazon customer reviews were 3.9 out of 5, which is reasonable.
Users who left 5-star ratings claimed that it helped with belly bloat and made them sleep better.
Others also said it worked for them, in conjunction with a healthy diet and lifestyle.
The negative reviews complained of it either knocking them out into too deep, leaving them still sleepy the next day, or alternatively many said it wasn't working for them at all.
Should You Try GNC Total Lean CLA PM?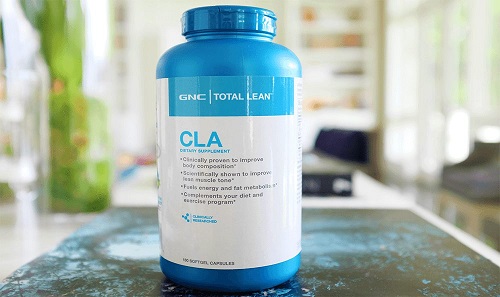 If you're following a diet and fitness plan and already taking a good and effective daytime supplement, then this product may be worth adding to your stack.

Of course, when it comes to health and wellness, sleeping restfully isn't a bad thing.
However, as far as fat burning goes, GNC Total Lean CLA PM definitely does not seem to be the best pill out there.
Overall, we think GNC may have missed the weight loss mark with this supplement.
Have You Used GNC Total Lean CLA PM?

Leave Your Review Below!
Top 3 Female Fat BurnersAffiliate Disclosure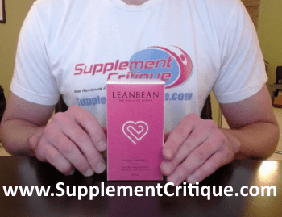 LeanBean Female Fat Burner is the BEST fat burner for women we've ever tested.

Read our review here.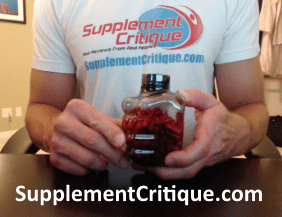 Instant Knockout is actually a new fat burning supplement I just came across, and got great results.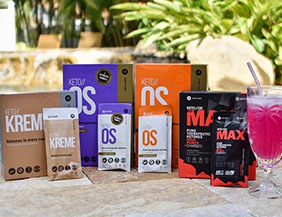 Biohacks your body into instant ketosis to burn fat instead of carbs.

Weight loss, energy, focus, anti-inflammatory, anti-aging.
Ask A Question
User Questions and Answers
No Questions Have Been Answered For This Article.