Hydro HIT Pre Workout Review – Does It Work?
By:
Rob Miller
Fact Checked On: 11-22-2014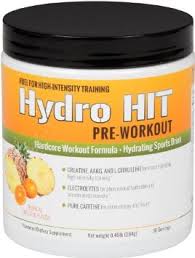 Hydro HIT Pre Workout Overview
Not too long ago, Integrated Sports Nutrition released a new pre workout formula with a slightly new twist.

It's called Hydro HIT Pre Workout, and on top of the standard pre workout components, it includes electrolytes to make sure you stay well hydrated during your high intensity workout.

You may think dehydration is only a problem for endurance athletes, but high intensity workout zap fluids as well.

And that's where Hydro HIT Pre Workout comes in.
Hydro HIT Pre Workout Ingredients and How They Work
The Hydro HIT Pre Workout is short and to the point.

They chose to include only a few ingredients, and here's how they work:
Creatine Monohydrate provides energy to your muscles.

This is fast twitch muscle energy so when you're lifting, you find more power and strength, making for vastly improved results.

Creatine is the most tested bodybuilding supplement there is, and it simply works.

Taking creatine lets you lift more and when you do, you build more muscle.
L-Arginine Alphaketoglutarate improves the effectiveness of creatine while increasing nitric oxide for better blood flow and better pumps.
Citrulline increases nitric oxide as well so you have more blood flowing to your muscles when you're working out.

That means more oxygen, more nutrients, more endurance, and quicker recovery.
Sodium and Potassium to keep you hydrated with balanced electrolytes.
Caffeine to provide a boost of energy, motivation, and focus.
The recommended dose is 1 scoop of Hydro HIT Pre Workout about halve an hour to 45 minutes before your workout.

You'll want to mix it into an 8 ounce glass or shaker of water.
Hydro HIT Pre Workout Pros and Cons
Advantages of Hydro HIT Pre Workout
It includes a focus on hydration, which more pre workouts don't have.
You can get it for cheap.
It won't get you over-amped.
The

Hydro HIT Pre Workout

reviews I've seen are mainly very positive.
Disadvantages of Hydro HIT Pre Workout
It only contains 75mg of caffeine per serving, which may not be enough of an energy boost for some guys.
Where to Buy
You can find Hydro HIT Pre Workout online through a few different retailers.

At Amazon, a 30 serving tub goes for $15.
Conclusion
As long as you don't require a pre workout loaded with stimulants, Hydro HIT Pre Workout looks like a good choice.You get creatine for muscle energy, electrolytes for hydration, nitric oxide boosters for energy and pumps, and just a bit of caffein to get you motivated.
Have You Used Hydro HIT Pre Workout?

Leave Your Review Below!
Top 3 Pre WorkoutAffiliate Disclosure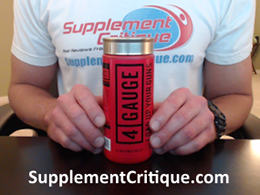 4 Gauge is a brand new pre workout that kicks in FAST and will rev up your workouts.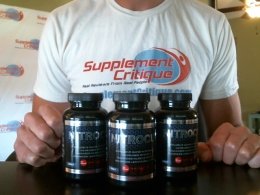 Nitrocut is a VERY effective pre workout supplement for a variety of reasons, see why here.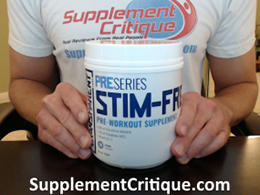 If you're looking for a stim-free pre workout, add Transparent stim-free to your list!
Want To Really Get Ripped?

Click Here To Download My FREE "Get Ripped" Ebook!
Ask A Question
User Questions and Answers
No Questions Have Been Answered For This Article.