iForce HemaVol Review – Should You Use It?
By:
Rob Miller
Fact Checked On: 3-28-2020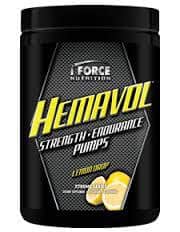 iForce HemaVol Overview
Pre workout supplements can easily be divided into two basic categories – those with central nervous system stimulants and those without.

It's really a matter of personal preference.

Some guys like that stimmy feeling and find it necessary to get them going hard during their workouts.

Some guys (myself included) would rather not feel that jittery feeling followed by the inevitable crash.

Still other guys may be using a fat burner with a stimulant and don't want to add fuel to that fire.

So for whatever reason, if you're looking for a non-stimulant pre-workout, iForce HemaVol may deserve your attention.
iForce HemaVoldoesn't actually call itself a pre workout supplement. They say it's a Plasma Volumizer. That's basically the same thing.

It uses the power of nitric oxide to provide vasodilation so you get great energy and insane pumps, all leading to better, more productive workouts.
iForce HemaVol Ingredient and How They Work
The most important information about iForce HemaVol can be found in its ingredient list.

Thankfully, iForce provides a full list, complete with amounts.

The highlights include:
Niacin which has its own positive effect on blood flow.

You may have heard of the "niacin flush".

That's when you get a rush of blood to your face after taking it.
Vitamin B12 for a natural energy boost.
Agmatine Sulfate which is a form of Arginine which is a precursor to nitric oxide.
Citrulline Malate which is an amino acid that delays the onset of fatigue during workouts.
Glycerol Monostearate which improves the effects of other ingredients in the formula.
Norvaline which is a BCAA that increases the presence of nitric oxide in the blood.
Epimedium which is a natural herbal ingredient that works a lot like L-Arginine to increase nitric oxide in the blood.
As a "plasma volumizer," you should take iForce HemaVol only on workout days, about 30-45 minutes before.

You can use it alone, or because it contains no stimulants, you can combine it with another pre workout formula, the idea being that iForce HemaVol feeds your muscles, and you may or may not want something additional to feed the rest of you.
iForce HemaVol Pros and Cons
Advantages of iForce HemaVol
It comes in several flavors as well as capsule form.
There are lots of positive iForce HemaVol reviews from actual guys who've used it, and very few negative ones.
Talk about the flavors is pretty positive.
There are no stimulants to make you jittery or cause a crash.
Disadvantages of iForce HemaVol
For anyone who likes stimulants in their pre workout, iForce HemaVol isn't for you.
Where to Buy
There are several online sources for iForce HemaVol.

Whether you're looking for powder or pills, a month's supply goes for about $50, on average of course.
You can also find it on the Vitamin Shoppe website for around $39, but it's currently out of stock.
What's interesting to note is that it's actually NOT available on Amazon.
Not quite sure why this is the case, but it's very possible that the manufacturers of Hemavol simply want to avoid the high cost of doing business.
Conclusion
As far as non-stimulant pre workouts go, iForce HemaVol is a good option.According to almost all the reviews I've seen, the results are good whether you use it alone or stack it.
With that said, be sure to check with your doctor to make sure it's safe for you to take.
Have You Used iForce HemaVol?

Leave Your Review Below!
Top 3 Pre WorkoutAffiliate Disclosure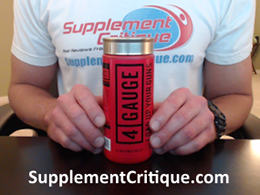 4 Gauge is a brand new pre workout that kicks in FAST and will rev up your workouts.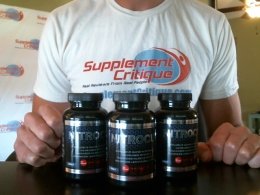 Nitrocut is a VERY effective pre workout supplement for a variety of reasons, see why here.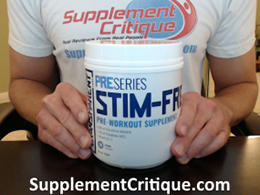 If you're looking for a stim-free pre workout, add Transparent stim-free to your list!
Want To Really Get Ripped?

Click Here To Download My FREE
Ask A Question
User Questions and Answers
---

Can women can take HemaVol Powder and what the side effects if it's take? -Mirna

Women can absolutely take HemaVol. There's no such thing as a completely side-effect free supplement. That said, none have been reported that I know of. However, nitric oxide boosting supplements may lower your blood pressure.- Rob
Was this question helpful to you?

ASK A NEW QUESTION