Omega Sports Ultima Review – Does It Work?
By:
Rob Miller
Fact Checked On: 9-3-2014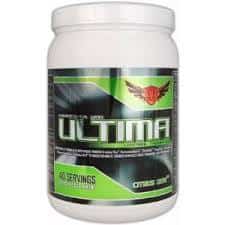 Omega Sports Ultima Overview
Omega Sports Ultima is simply the best pre-workout supplement ever created!

That's what is says on the product web page, so we definitely sat up and took notice.

With hundreds, even thousands, of contenders, that's a pretty strong statement of confidence.

Could this product (could any product) actually live up to this kind of hype?

Well, let's see.
Omega Sports Ultima is the culmination of 3 years of intense research and ingredient sourcing by clinicians who were also licensed sports nutritionists.

They set out to make something different, something that would do exactly what all the other products just say they do.

Omega Sports Ultima claims it gives you incredible focus and energy, both mental and physical, so your workouts are simply off the hook.
Omega Sports Ultima Ingredients and How They Work
Every ingredient is listed on the product page at Omega Sports.

It's a complete list, and very long, so we'll just hit the highlights:
It starts off with a Vitamin B Complex to get your energy going, along with Zinc, Magnesium, and Selenium to keep your bodily chemical reactions functioning smoothly.

After that, there are 7 blends, including:
The EnduraMax Performance Blend with glucose for energy.
The Trinitine Plus Performance Blend with creatine for muscle energy.
The Performenhance Performance Blend with amino acids to improve blood flow.
The TripHasic Performance Blend with Beta Alanine for muscle energy.
The CogniFive Performance Blend to improve focus and cognitive function.
The Trilateral Bio-Buffers Performance Blend to improve the absorption and efficiency of the other ingredients.
The Methyl 8-R Performance Blend.
Instructions are to take 1 scoop of Omega Sports Ultima with water about half an hour before working out.

Advanced users are given the option of mixing an additional scoop with water and using as an intra-workout supplemental drink.

There are no stimulants in Omega Sports Ultima so there's no worry about taking it too late in the day.
Omega Sports Ultima Pros and Cons
Advantages of Omega Sports Ultima
It contains no stimulants so there's no jitters and no crash.
It's got a well-rounded formula, including a nootropic blend to improve alertness and focus.
There are some very favorable Omega Sports Ultima reviews from customers who've used it.
Disadvantages of Omega Sports Ultima
Some reviewers complain that it tastes horrible.

Others say the taste "isn't bad" so it's probably not very tasty.
Some guys who like stimulants in their pre-workouts will be disappointed.
Where to Buy
You can get Omega Sports Ultima through a few different online vendors.

The 40 serving tub sells for about $45.
Conclusion
If you're looking for a pre-workout in powder form that doesn't use stimulants to provide energy, Omega Sports Ultimais a viable option.The biggest drawback seems to be the taste.
Have You Used Omega Sports Ultima?

Leave Your Review Below!
Top 3 Pre WorkoutAffiliate Disclosure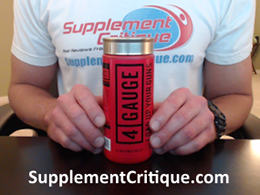 4 Gauge is a brand new pre workout that kicks in FAST and will rev up your workouts.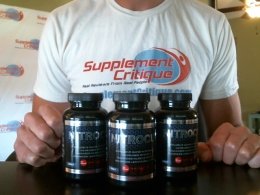 Nitrocut is a VERY effective pre workout supplement for a variety of reasons, see why here.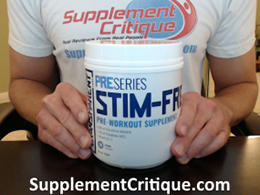 If you're looking for a stim-free pre workout, add Transparent stim-free to your list!
Want To Really Get Ripped?

Click Here To Download My FREE "Get Ripped" Ebook!
Ask A Question
User Questions and Answers
No Questions Have Been Answered For This Article.