InnerThrive Review – Is InnerThrive A Scam?
By:
Rob Miller
Fact Checked On: 4-30-2013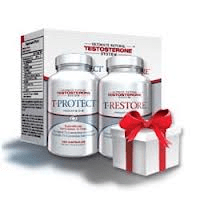 InnerThrive Overview
InnerThrive is the maker of a complete natural testosterone boosting system called Ultimate Natural Testosterone System. For some reason, over time, the product has become known and referred to primarily as InnerThrive, so that's what we will call it here as well.
InnerThrive is a combination of 2 supplements that together complement each other and help your body produce testosterone more like it used to when you were younger. We produce less and less of the stuff each year we get older. The effects are many. You lose muscle mass. You gain body fat. You lose your sex drive. You lose the ability to get and maintain an erection.

Generally speaking, you age. And while you can't completely put a stop to such things, boosting testosterone levels can help slow that process down and keep you feeling young and alive for many years to come. And InnerThrivewants to help.
InnerThrive Ingredients and How They Work
InnerThrive is currently available through an official website, but we think there's a bit of trouble potentially brewing. The website pages are more sparse than they used to be. There is no ingredients list. We found some information regarding ingredients, so that's what we're sharing with you.
There are 2 supplements included in the InnerThrive program. The first is T-Protect which inhibits DHT and blocks the conversion of testosterone into estrogen. The second is T-Restore which contains ingredients that help produce more testosterone and free it from SHBG which renders testosterone useless. Some of the specific ingredients in the 2 formulas are Avena Sativa and Eurycoma Longifolia.
We're not sure about dosing instructions and how long you can expect to wait before noticing results.
Where to Buy
You can purchase InnerThrive from the official website. A one month supply sells for $95.92. Alternatively, you could sign up for monthly shipping. If you do, you save 35% on your order. There is a 30 day money back guarantee advertized on the website.
InnerThrive Pros and Cons
Advantages of InnerThrive
It can boost testosterone which can improve quality of life.
There is a 30 day money back guarantee.
Disadvantages of InnerThrive
There are numerous customer complaints about InnerThrive all over the internet. Most of them are regarding their inability to cancel autoshipments and get their money back when they find out that InnerThrive doesn't work. We don't know this for sure, but this probably has something to do with why the website seems to be undergoing some changes.
Conclusion
With all the negative feedback, we don't see any reason why you would purchase InnerThrive. There are other natural testosterone boosters that offer some help without the financial risk and potentially huge hassle that InnerThrive seems to bring.
Have You Used InnerThrive? Leave Your Review Below!
Top 3 Testosterone BoostersAffiliate Disclosure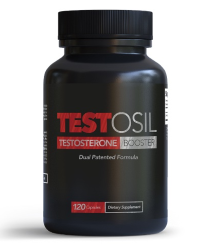 Testosil is the most effective testosterone boosting supplement on the market that I've tested.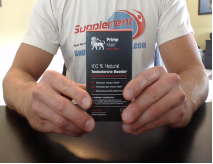 Prime Male is another very effective testosterone booster that uses clinically proven ingredients.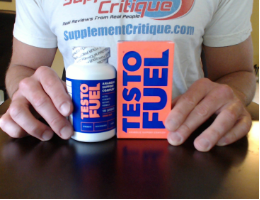 Testofuel is a VERY popular testosterone booster that contains ingredients to help older men.
Check Out My Top Choice For T Boosters - Testofuel

Click Here To Read My Review
Ask A Question
User Questions and Answers
No Questions Have Been Answered For This Article.