Instaflex Reviews – Does This Joint Supplement Really Work?
By:
Rob Miller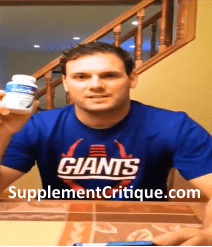 ---
---
Home
»
Joint Health
» Instaflex Reviews – Does This Joint Supplement Really Work?
Lately I have been noticing tons of ads on the weatherchannel.com and other media sources about a product called Instaflex, which is a joint support therapy designed to help heal damaged joints.
Being an avid beach volleyball player with tons of joint problems, I decided to review this product personally for my visitors.
After some extensive research of the ingredients, side effects, consumer reviews and testimonials, as well as some of my own personal testing, I decided to report my findings of the results that men and women across the US have experienced with Instaflex.
Contents
How It Works
Risk Free Trial
Customer Reviews
How To Take
Instaflex Vs. Instaflex Advanced
Where To Buy
My Results
Conclusion
Watch Our Video Review Below
How does It Work?
According to the companies official website, instaflex works by using a combination of all natural ingredients such as glucosamine, Methylsulfonylmethane, Hyaluronan, Termeric Root Extract, and Boswellia Serrata Extract. I have taken my fair share of joint supplements, and I have noticed that glucosamine is listed in practically every one. But what exactly does glucosamine do? For that, I decided to do a little bit of research to find out what this extract actually is.
The official site (instaflex.com) states that this extract "aids in resisting cartilage degeneration, diminishing joint pain, and preventing functional impairment". For all intents and purposes, this is a fact that has been proven in numerous clinical studies, and the fact that this product contains glucosamine proves that it may indeed work.

Risk Free Trial
Right now, everywhere I look I see free trial offers of Instaflex available on their main site. The trial lasts 14 days (actually 18 days from the date or order),and if you are unsatisfied with the product you have to send it back to redeem a refund. I have ordered several of these types of products in the past, including Somnapure and prostate forte, and you need to make sure that you cancel your trial before the date is up. If you don't they will continue to charge you on a monthly basis, AS MUCH AS $70 A MONTH!
This is the same as their Testerone Boosting supplement Nugenix, which is made by the same company. I talk more about this below.

User Reviews of Instaflex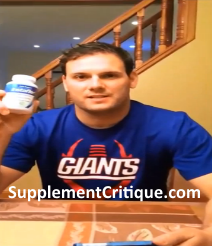 There are mixed reviews of Instaflex on a wide variety of sites, including Amazon, ebay, and others. While some say it is great, others say they get better use out of a dose of advil or tylenol as opposed to this product. By and large, the majority of the reviews are positive, with many people that have played competitive sports for years saying that it has been a miracle pill for them.
We received a few bottles of Instaflex, and had some friends test it out for it's effectiveness. Here is a review we received:
"Hello everyone my name is Heather, I play allot of beach volleyball and as I have gotten older I noticed while sitting in between volleyball games I would start to get stiff.In my younger days I could sit in between games and feel just fine but not anymore. I looked for a supplements that would help with this and that is when I tried Instaflex.
I wanted something to help with the stiffness and my mobility on the volleyball court. I have been taking Instaflex for 3 weeks now and I have noticed a real difference in how I feel. The stiffness has all but gone away and my mobility on the court has increased. I would recommend this product to anyone that has joint discomfort or stiffness."
Heather Gervais, Stuart, Florida
Dosage and Instructions
According to the bottle, you are supposed to take 3 capsules once daily on an empty stomach. Here's a picture of the label.

What's the Difference Between Instaflex and Instaflex Advanced?
Since I originally wrote this review, Instaflex came out with a new version called Instaflex Advanced. While I haven't had a chance to personally test it out, I have done a bit of research on it.
There's some pretty major differences between the two, which I'll attempt to outline below:
Ingredients: Probably the biggest difference between the two is the ingredients list. From what I can tell, they are completely different. The ingredients in Instaflex Advanced include Tumeric Extract, Resveratrol, Apresflex-Boswellia serrata extract, UC-1, Hyaluronic Acid, and Bioperine.
Here's a side by side comparison of the labels: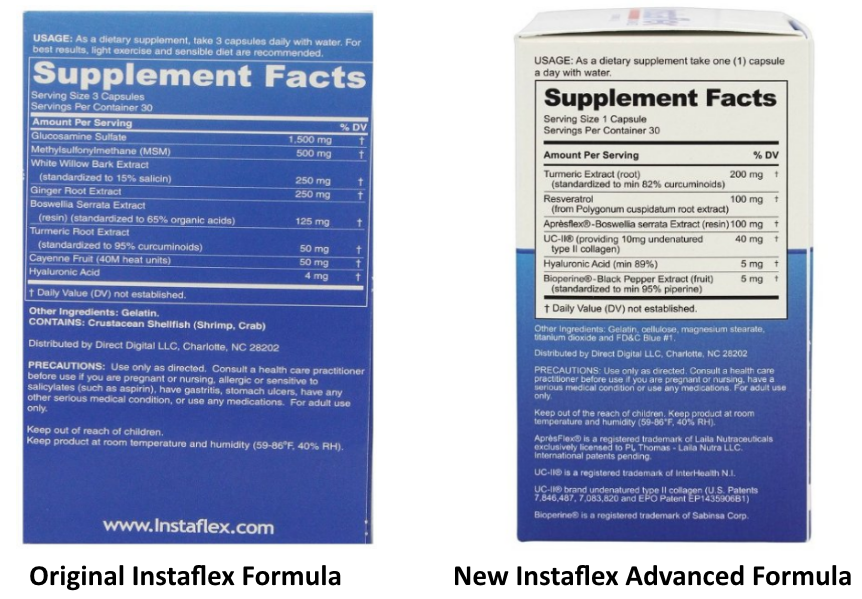 Price – Depending on where you buy it, you can find Instaflex Advanced for as little as $29.99 at Walgreens, to as much as $57 at GNC. Regardless of where you buy it, you will be paying more than you would with the original Instaflex formula.
Reviews – Luckily, both of these products have tons of reviews on Amazon. What's interesting to note is that there doesn't appear to be much of a difference here.
For example, the average star rating for both are eerily similar.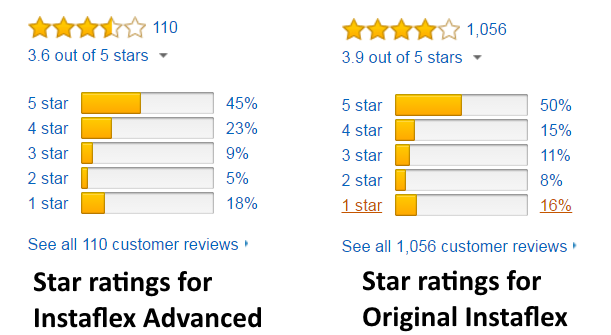 For a supposed "new and improved" formula, it doesn't look like it from the average reviews. One would think that there would be a marked increase in the number of 4 and 5 stars reviews, but that's simply not the case here.
To be fair, however, it should be noted that there are close to a 1,000 more reviews for the original version then the Advanced one.
So what did the majority of the Instaflex Advanced reviews have to say?
A good portion of them are very positive, with people reporting some pretty good pain relief.


However, others are not so kind in their feedback for the product:

Some even claimed that it made their pain WORSE.

It should be noted, however, that many of these 1 and 2 star reviews have more to do with the fact that they feel like they were scammed by the free trial (more on that below), rather than the effectiveness of the product.
Click Here to read my full review of Instaflex Advanced.

Where Can You Buy Instaflex?
Instaflex Joint support is available at a number of online retailers, as well as physical locations nationwide.If you choose not to participate in their free trial, you can find it in GNC for a price of $50, which is a $20 discount as opposed to be enrolled in their autoship program.
Free Trial – Auto Ship program
So Instaflex has a free trial / sample program which allows you to try the product out for a period of 18 days. At the end of those 18 days, they WILL bill you $69.99 for that bottle, plus enroll you in their monthly auto-ship program.
What this means is that if you don't call to cancel your trial of Instaflex, they will continually send you a new bottle and charge you $74.99 ($69.99 for the bottle, $4.99 for the shipping).
It's all right here in the terms and conditions, which many people tend to miss:

Your best bet is to just by it in a store, or mark your calendar so you don't forget to cancel if you're not satisfied.
We also searched around in local stores such as Walmart, Target, Rite Aide, Walgreens, and CVS, but could not find it for sale in any of these stores. You can buy from a number of online merchants, including Amazon.com and GNC.com.

My Personal Results With Instaflex
I finally got a chance to try Instaflex out myself, and wanted to report on my results to you guys. As you know, I decided to get the trial package of Instaflex, which was about $4.95 for shipping. Knowing that this was only a trial, I told myself that If I did not start seeing immediate benefits from the product that I would call and cancel immediately.
After just a few days, my order arrived in the mail and I started taking it right away. I have some pretty bad joint pain as a result of playing way too much beach volleyball and basketball, and it has by far been affecting my ability to play. The one thing I noticed about Instaflex was that it started working within the first few days. I noticed that I was taking less and less advil to try and get rid of my pain, and walking down the stairs first thing in the morning was no longer a "chore"
How this can work for someone that has more intense joint pain, I don't know, but I do know that for the limited time I was taking Instaflex, I was feeling great.

So Does Instaflex Really work?
It's a mixed bag with Instaflex…some same it works great, some say it did nothing more then act as a placebo. My own personal results were good, but you need to keep taking this supplement to get the full effects from it. That said, it is quite expensive, so it's not really available to everyone especially if you're on a budget. But, if money is no object, than I would definitely recommend giving Instaflex a try (just watch out for the free trial, it may come to bite you in the butt down the road!).

Be Sure To Leave your Review and Rating of Instaflex Below!
Top 3 Joint HealthAffiliate Disclosure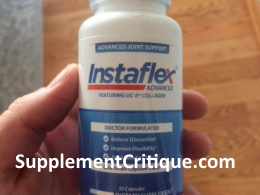 Instaflex Advanced is our #1 rated joint relief formula for a variety of reasons, learn why here.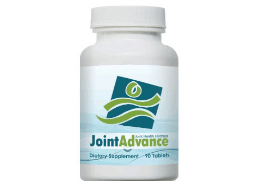 Joint Advance is an effective joint pain reliever, check out our review here.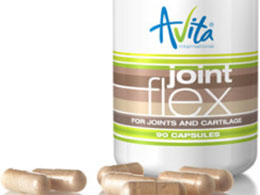 Joint Flex uses all natural ingredients to help you manage joint and muscle pain without drugs.
4 Star User Reviews

3.1 out of 5 Stars (49 Reviews)
Have you used this supplement?
I took Glucosamine C/MSM for years with no results. I have severe feet, knee, hip and lower back pain. I live on the 3rd floor at my condo and have had to take my steps one at a time for a few years now. I started taking this ... Not the entire dose - just 2 per day and in just a few days I noticed relief. My sister was visiting (she's had knee replacement and has worse arthritis than me)... We came home and I went up my stairs and it wasn't until I reached the top before I realized I climbed the stairs normally. Frankly, I was shocked at how well it worked and have no side affects whatsoever. This stuff works great (on me). I gave my sister some and she was shocked how quickly they worked on her too.

Was this review helpful to you?
66 out of 72 people found this review helpful.
---
I just started having arthritis pain in my knees. I am the worst skeptic out there and always think these things area crock of you know what - but low and behold I have been using it for about 3 weeks now and I am actually noticing some relief in the stiffness and pain in my knees. I am very active and found myself not wanting to be as active when my knees started bothering me. I will continue using it and see how it goes, but if what I am experiencing now continues, I'm sold!

Was this review helpful to you?
3 out of 4 people found this review helpful.
---
I have been taking Instaflex for about 10 days, and I have noticed a significant difference in my joints. After reading some of the reviews, I recalled having lower back cramps after the second day. I can't say that the pills are related to this but it did send me a red flag. However, that lasted a for 2 days, and I've been fine ever since. The stiffness I was getting after sitting is completely gone, and I am more active because I can move without discomfort. I hope these effects last because I feel great!

Was this review helpful to you?
2 out of 2 people found this review helpful.
---
INSTAFLEX
By
Giovanna Rastelli

,
Feb 22, 2016
I started taking Instaflex for a month now, I had tried everything, I was desperately trying to find something that worked for my joints, the worst was my shoulders, I couldn't lift my arms with out pain. I can say I was pain free within 3 weeks of taking this product.I recommended it to anyone experiencing joint pain, it really works.

Was this review helpful to you?
2 out of 2 people found this review helpful.
---
Terry cravet's Review
By
Terry cravet

,
Apr 1, 2016
Love the product worked great and legs felt better but can't afford it cost to much for 14day supply

Was this review helpful to you?
1 out of 1 people found this review helpful.
---
Instaflex Advanced
By
Aquanetta Pitzer

,
Mar 25, 2016
I suffer from degenerative disc disease and osteoarthritis. I purchased the 14 day supply at Walgreens and after about 7 days I was amazed how good it worked. Did not have to take any pain medication that I normally take. But, about the 9th day I had severe stomach cramps and diarrhea. I don't know if I was allergic to the Tumeric or the Bosweilla. Has anyone had this experience?

Was this review helpful to you?

---
Ask A Question
User Questions and Answers
---

I received my free trial. I wasn't aware I would be billed and on an automatic shipment per month. Is this correct? If so how do I go about cancelling? Thanks so much! -Nancy


It is correct. I searched through the "terms and conditions" and found the information you need:

Unless you cancel before the end of your trial period as specified above (within 18 days after placing your order), you will automatically be enrolled in our Auto-Ship program. We will ship your first 30-day supply of Instaflex at the end of your trial period, and you will be charged $69.99 plus $4.99 S&P and any applicable tax. Thereafter, you will continue to receive a fresh 30-day supply of Instaflex about every 30 days for as long as you stay a member of our auto-ship program. The card you provided when you ordered the trial product will be automatically charged $69.99 (plus $4.99 S&P and tax if applicable) when each new product ships. To cancel future shipments in the auto-ship program, you must call 1-800-436-0920 at least 1 day prior to the date that your next monthly delivery ships.

- Rob

Was this question helpful to you?
29 out of 30 people found this question helpful.

ASK A NEW QUESTION
---

I am taking one advanced instaflex in the AM, can I take another one in the evening. -Barbara

The recommended dose is 3 pills per day, so I'm sure that would be fine.- Rob
Was this question helpful to you?
26 out of 33 people found this question helpful.
ASK A NEW QUESTION
---

Did the doctor who created instaflex once state take only one capsule instead of three? -Barbara

Not that I'm aware of, but I'm not sure what you've heard.- Rob
Was this question helpful to you?
16 out of 20 people found this question helpful.
ASK A NEW QUESTION
---

I am taking instaflex and my bottle says take one a day not 3. Can you tell me why -Charlotte

I checked my bottle and the website, and they both say the serving size is 3 capsules.  I don't know why yours says it's one.  You can contact their customer service at email address:  support@instaflex.com or phone number:  1-800-436-0920.- Rob
Was this question helpful to you?
13 out of 14 people found this question helpful.
ASK A NEW QUESTION
---

Does it works for old men?! -Hasna ali

There's no reason why it wouldn't.- Rob
Was this question helpful to you?
15 out of 19 people found this question helpful.
ASK A NEW QUESTION