KOIOS Review – Should You Use It?
By:
Rob Miller
Fact Checked On: 6-10-2014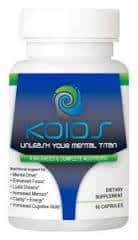 KOIOS Overview
Most everyone is busy these days, busier than they probably want to be.

We don't get enough rest, we don't eat as well as we should.

We don't find time to keep our bodies fit. And then we do it all again tomorrow.

Lots of people, students especially, turn to speed, off-label Ritalin or Adderall, or even more and more caffeine.

What people need to know is that there are healthier alternatives in the form of nootropics, like KOIOS.

These are dietary supplements that improve cognitive function, mood, and productivity in a more healthy, natural way than those other alternatives.
KOIOS Benefits
In Greek mythology, KOIOS was the Titan of Mental Intelligence.

What you can expect when you take it is:
Higher levels of focus and concentration.
Improved memory, energy, and productivity.
Natural improvement in brain function.
Increased sex drive.
Increased motivation and better overall performance.
Improved problem solving abilities.
KOIOS Ingredients and How They Work
The KOIOS website includes an entire page devoted to explaining how the formula works.

It includes:
Vitamin B12 which improves memory and mood.

It's also essential to many bodily functions like carrying oxygen throughout the body, including the brain.
Vitamin B6 which is involved in many chemical reactions in your body including synthesis of GABA, dopamine, and serotonin. sending signals to the brain.
Alpha GPC which is known to treat Alzheimer's Disease in Europe.

It rapidly delivers the important neurotransmitter choline to the brain for improving memory and concentration.
Huperzine A which improves focus.

It transmits acetylcholine in the brain for boosting memory, learning and attention.
Cats Claw Bark which is an anti-inflammatory which can stave off nerve damage causing lapses in memory, depression and fatigue.
Vinpocetine which increases blood flow to the brain which is important for delivering oxygen and nutrients.

It comes from the periwinkle plant and improves memory, cognitive ability, and greater mental awareness.
Bacopa which has been used in India for centuries to improve memory.

More recently, it's been clinically studied and shown to decrease the time needed to learn a new task by almost half.
L-Tyrosine which is a precursor to dopamine which improves mood, fights depression, improves alertness, and relieves stress.
Phosphatidylserine which is an amino acid that contributes for cognitive functioning.
Ciwuija which increases endurance and fat metabolism.
Guarana which is basically a stimulant used to reduce mental fatigue, increases weight loss, and enhances athletic performance.
The recommended dose is 2 KOIOS capsules taken in the morning on an empty stomach.

Women and smaller men are encouraged to start off with a half dose to see how they respond before moving on to a full dose if necessary.
KOIOS Pros and Cons
Advantages of KOIOS
It's got a well-rounded formula with plenty of natural ingredients to improve mental function.
There's a money back guarantee.
The price is reasonable.
Disadvantages of KOIOS
Although the website shows plenty of testimonials, there are no independent KOIOS reviews to help us get an objective perspective on the product.
Where To Buy
You can purchase KOIOSonline and at select gyms across the country.

The 60 count bottle which is a month supply costs $49.99 retail.I've seen it selling for a bit less on Amazon.

If you buy it straight from the website, there's a 30 day 110% money back guarantee.
Conclusion
The ingredient list is solid, the price is decent, and the money back guarantee is great.

If you're inclined to give nootropics a try, or if you've tried them before and you're searching for the right one for you, consider KOIOS a contender.
Have You Used KOIOS?

Leave Your Review Below!
Top 3 NootropicsAffiliate Disclosure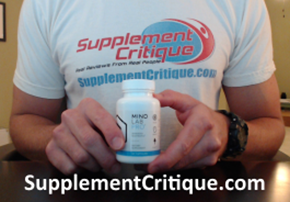 Mind Lab Pro is a VERY effective nootropic for focus, concentration, short / long term memory, and more.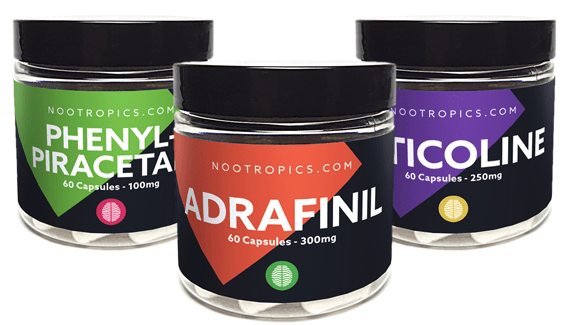 The Ultimate Nootropics Stack by Nootropics.com is one of the most effective stacks I've taken.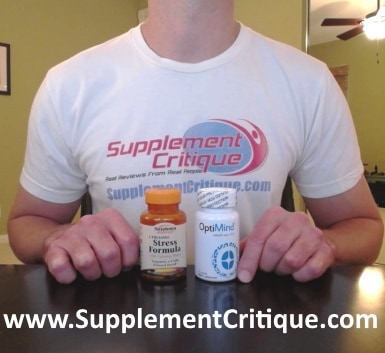 The combo of L-Theanine and Caffeine is a well known nootropic stack that really works.
Want To See What Supplements
Work Like Adderall?

Click Here To Find Out!
Ask A Question
User Questions and Answers
No Questions Have Been Answered For This Article.