LA Muscle Vasculator Review – Does It Work?
By:
Rob Miller
Fact Checked On: 4-10-2020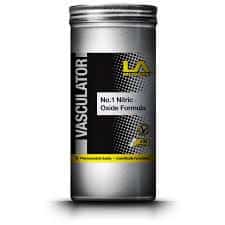 LA Muscle Vasculator Overview
Pumps don't just look good.

Pumps happen when you have just the right muscle contraction to maximize size and power gains.

So you don't just want them for the sake of vanity.

You want them for the sake of success. LA Muscle Vasculator is all about pumps.

As a winner of the Men's Health Supplement Award, it's worth looking into to see how well it delivers on its promises, the biggest promise being that you be twice the size after taking 4 pills.
LA Muscle Vasculator Ingredients and How They Work
LA Muscle Vasculator claims to be 4 pump products in one.

It turns out what they mean by that is it uses 4 nitric oxide boosting ingredients.

They are:
Citrulline
Arginine Alpha-Ketoglutarate
Arginine Hydorcholidek
Ornithine
These are all precursors to nitric oxide, which is a known vasodilator present in the body.

The more NO you have, the better blood flows through the blood vessels to your muscles before, during, and after your workouts.

Aside from the pumps you see, you're also getting better nutrient and oxygen delivery to your muscles, meaning better recovery and repair post workout.
LA Muscle Vasculatorcompares its results to that of creatine, but says that LA Muscle Vasculator is that much better because it doesn't cause water retention.

This comparison is odd because NO boosters and creatine work in two totally different ways, and they're not mutually exclusive. You can use both and get great results.

In fact, it's recommended.
LA Muscle Vasculator Pros and Cons
Advantages of LA Muscle Vasculator
The formulation is simple and straight forward.
There are s few LA Muscle Vasculator reviews claiming that it does what it promises.
Disadvantages of LA Muscle Vasculator
LA Muscle as a brand has a lot of naysayers.
It's far too expensive for what it is.
Where to Buy
You can buy LA Muscle Vasculator through several online retailers.

It seems to be more easily available in Great Britain than it is in the states.

The price is about $110 for a one month supply.
Conclusion
There's just no reason to spend this kind of money on a simple NO booster.I'm sure you'd probably find some benefit from using it, but not enough to justify spending over $100 for something you could get for half that.
You can spend about $20 or less at any number of supplement or even grocery stores on products that are going to be just as effective as peaking the levels of NO in your system and while they may not have as catchy of a name, they are going to do the job just as well.
Have You Used LA Muscle Vasculator?Leave Your Review Below!
Top 3 Pre WorkoutAffiliate Disclosure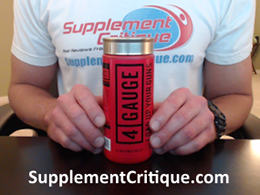 4 Gauge is a brand new pre workout that kicks in FAST and will rev up your workouts.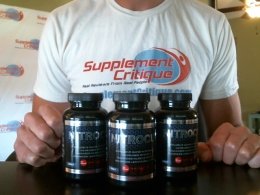 Nitrocut is a VERY effective pre workout supplement for a variety of reasons, see why here.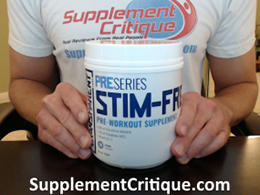 If you're looking for a stim-free pre workout, add Transparent stim-free to your list!
Want To Really Get Ripped?

Click Here To Download My FREE
Ask A Question
User Questions and Answers
No Questions Have Been Answered For This Article.