Legal Prohormones At GNC, Vitamin Shoppe, Walmart, and More
By:
Rob Miller
Technically, when you get right down to it, there's no such thing as a "legal" pro-hormone.

There are banned pro-hormones and there are pro-hormones that haven't been ripped off the shelves yet.

The business of pro-hormone supplements is a messy one as companies have to constantly put new brands on the shelf to replace the ones that were targeted for removal.

There is a saying in the supplement industry:
If it works, then it's probably illegal…
Despite the constant battle of the brands, supplement companies are eager to get their muscle-building products on actual store shelves and not just through shady online mediums.

While the end results may not be as dramatic as using a straight forward pro-hormone (or steroid) supplement, there are products out there that can help you achieve some serious lean muscle mass while reducing body fat.

Let's take a look at some of the best on-shelf brands that you'll be able to find at popular retailers such as GNC and Vitamin Shoppe.
Cellucor P6 Extreme Black cycled with P6 Extreme Red
Ingredients
Extreme Black
• Vitamin D
• Zinc
• D-Aspartic Acid
• Magnesium Chelate
• Alpha GPC (L-Alpha-Glycerylphosophorylcholine)
• 3,3′-Diindolymethane
• Androstenolone
Extreme Red
• Ashwagandha
• Ovine Placenta
• Saw Palmetto
• Wild Yam
• Stinging Nettle Root
• Myrica Rubra Bark
• Clary Sage
Benefits
• Zinc is one of the most well-known and well-studied natural testosterone boosters.

It's also an amazing supplement to be taking for your overall health. As you can see in this study published in Archives of Andrology, subjects supplementing with Zinc experienced an overall increase in their testosterone levels.
• Like Zinc, Vitamin D is also known for its t-boosting abilities as you'll see in this study published in Hormone and Metabolic Research.

When combining the two (Zinc and Vitamin D), you get a very powerful response from the body, resulting in a significant increase in testosterone production.
• D-Aspartic Acid has been shown in several studies (such as this one from NeuroReport) to support the production and release of Gonadotropin releasing hormone, Prolactin Releasing Factors, and Growth-Hormones.
• 3,3′-Diindolymethane, otherwise known as DIM, is an Aromatase Inhibitor.

These compounds prevent testosterone from converting into estrogen. Remember that your body is constantly seeking balance.

If your t-levels get too high, your body will respond by increasing estrogen production and conversion. This study published in Thyroid proliferative disease demonstrates how DIM will help to protect your testosterone levels.
• Ashwagandha is one of the few natural herbal remedies that have been proven to support testosterone production.

Ashwagandha protects against oxidative damage to cells that produce testosterone. A study published in Evidence-Based Complementary and Alternative Medicine revealed a 17% increase in testosterone production over the course of 90 days.
Side Effects
In general, no major side effects were reported.

The most common mild side effects that were noted by users include:
• Irritability
• Night sweats
• Dry mouth (increased thirst)
• Indigestion
Whether it is from an allergic reaction or exceeding the recommended amount, possible side effects could include the following:
• Headache
• Nausea
• Upset stomach
• Fluid retention
• Diarrhea
• Rash
Lastly, since your testosterone levels will be increasing, it's important to note possible (and very common) side effects associated with that:
• Aggression
• Hair loss
• Acne
Review
Cellucor has made some great products over the years but the Extreme line is by far one of their most popular.

Rumors around the web say that the disappearance of Extreme Black years ago was due to the original formula being too strong.

Regardless, both Black and Red are available for you to buy in-store at places like GNC.
These two supplements host very impressive testosterone boosting and muscle-building formulas.

One of the most common recommendations from experienced Cellucor supplement users is to first complete one cycle of Black and follow it up with a cycle of Red.

Again, your results will not be as staggering as taking a pro-hormone (since a pro-hormone will convert directly into a steroid hormone) but you will be very happy with what you do achieve.
Do you absolutely need both Black AND Red? No, not at all.

I'm confident, given the formula in each, that you would be able to increase muscle size while burning fat without taking both brands.
Available at
• GNC
• Vitamin Shoppe
PharmaFreak Test Freak
Ingredients
• Tribulus Terrestris
• Fenugreek Extract
• Zinc
• Magnesium
• Vitamin B6
• (S)-23-dihydro-57-dihydroxy-2-(3-hydroxy-4- methoxyphenyl)-4-H-1-benzopy-ran-4-one)
• Hesperidin 57 Dihydroxy 2 (4 hydroxyphenyl) 4H 1 benzopyran-4-one /Apigenin trans-354′-Trihydroxystilbene / Resveratrol
Benefits
• Originating in China and India, Tribulus Terrestris is a long-standing overall health booster that has been used to amplify libido and boost testosterone levels in men. Used in ancient cultures, this herbal remedy is effective in increasing t-levels as well as energy levels.

It is also an excellent overall health supplement.
• ZMA (Zinc, Magnesium, Vitamin B6) has been proven time and time again to be highly effective at boosting testosterone and human growth hormone levels as well as improving the immune system.

ZMA is one of the safest choices you can make when you want to increase testosterone or simply improve overall health.
Side Effects
No major side effects have been reported with Test Freak but as a testosterone booster, you have to take into consideration the side effects of increased testosterone levels.

The most common testosterone-based side effects are:
• Acne
• Hair loss
• Aggression
Review
I reviewed Test Freak awhile back but since then the company has updated its formula throwing in two well known (and hard to pronounce) testosterone-boosting ingredients.

With these new additions, Test Freak has become a worthwhile supplement.

As the reviews can attest to, it has been a tool of success for many users.

Still, given the fact that it contains Fenugreek Extract, I would wait until it is on sale before picking it up.

I have noticed GNC frequently offers it at a discounted price, especially if you are a Gold Card Member.
Available at
• GNC (among many other testosterone boosting supplements)
• Vitamin Shoppe
EPIQ 3X Lean Muscle
Ingredients
• Betaine Anhydrous
• Choline Bitartrate
• Betaine Nitrate
• Grape Seed Extract
Benefits
• Betaine Anhydrous has some serious scientific backing when it comes to generating lean muscle tissue growth.

It will boost your performance, allowing for greater levels of hypertrophy (as you can see in this study published in the Journal of Strength & Conditioning Research).

When used consistently as a part of a weight lifting routine, you can expect to gain an average of 4 pounds of lean muscle tissue mass (as demonstrated in this study from the Journal of the International Society of Sports Nutrition).
• A natural compound found in eggs, Choline Bitartrate has yet to catch on within muscle-building supplements.

This is strange because Choline is converted within the body to another compound called Acetylcholine.

Acetylcholine is important for your muscles as it promotes optimal functioning and recovery.

Working with Betaine, Choline may become a very powerful tool in your quest for muscle mass as the two will promote greater levels of strength and endurance during sets, thereby leading to more muscular hypertrophy.
Side Effects
No major side effects have been reported for this supplement.

Even if you break down each individual ingredient, you would need to take too much to experience negative symptoms.

The most common symptoms (of exceeding the recommended amount) are:
• Headache
• Nausea
• Diarrhea
Review
Considering the price point that I have found this product at in several GNC and Vitamin Shoppe locations, I would say it is a worthwhile buy.

It contains effective dosages of some pretty potent and proven muscle-building ingredients.

Best of all, it contains powerful antioxidant-based ingredients to help protect muscle fibers from breakdown.

The company claims that you may be able to gain almost 9 pounds of muscle with 12 weeks.

While this may be a stretch for most of us, newcomers to weight lifting will respond best.

If you've been lifting for years, then you shouldn't expect to see dramatic results in that short of a time span.
Available at
• GNC
• Vitamin Shoppe
Conclusion
Although these products may not give you 15 pounds of muscle in 30 days like a pro-hormone would, each supplement contains proven ingredients to help support lean muscle gains.

It is important to note that regardless of whether you are taking a legal, all-natural herbal remedy or an illegal, hardcore steroid, none of these supplements will work unless you do.
One of the most common misconceptions with pro-hormones is that users can take the supplement and watch themselves grow with little to no work being performed. Wrong.

You still have to work as hard, if not more so, in the weight room to see the results you want.

Supplements are there to support you, not carry all the weight.
Have You Used Any Of These Supplements?

Leave Your Review Below!
Top 3 Body BuildingAffiliate Disclosure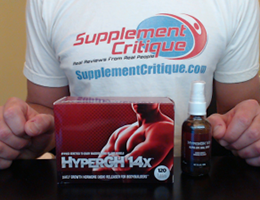 HyperGH 14X is a potent HGH releaser which works great for bodybuilding.

Read more in our review.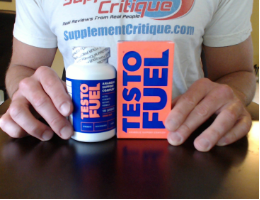 Testofuel is the most effective testosterone boosting supplement on the market that ive tested.

Read my review to learn more.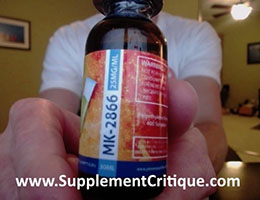 Ostarine is the poster boy for SARMS, and will promote lean muscle tissue growth dramatically.
How People Found This Review:
and prohormones gnc
Ask A Question
User Questions and Answers
No Questions Have Been Answered For This Article.