N'Fuze Creatine Review – Should You Use It?
By:
Rob Miller
Fact Checked On: 5-1-2021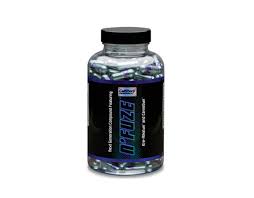 N'Fuze Creatine Overview
There's a lot of confusion out there about creatine, what it does, and how safe it is or is not. I'm not sure why that is.

It may be because it truly is an effective supplement, and when that's the case, people get suspicious that it's maybe too good.

But the truth is, creatine is the most heavily tested sports supplement there is, and the jury is in.

Creatine is safe.
With that said, there are lots of different kinds of creatine you can take.

Today, we're looking at a product called N'Fuze Creatine.

Made by Cell Shock Researce, N'Fuze Creatine uses a patented form of Kre-Alkalyn, made specifically for its ability to get creatine to your muscles better and in higher concentrations.

This, so you can lift harder and push more weight, building the muscle you've been wanting.
N'Fuze Creatine Ingredients and How They Work
The primary ingredient in N'Fuze Creatine is Kre-Alkalyn.

This type of creatine is properly pH balanced to deliver a higher concentration of creatine to the muscle.

In studies, nearly 100% of the creatine from Kre-Alkalyn is absorbed into the muscle.

This is nearly 10 times what you'll find with other forms. As a result, you can take far less, which means less toxic creatinine for your kidneys to excrete.

It also means that there's no bloating like you can get with other forms of creatine.
Additional ingredients include:
Beta Alanine for increasing muscle endurance by delaying the onset of muscle fatigue.
L-Taurine AKG which can expand your cells, increasing their volume.
L-Tyrosine AKG to help keep you alert and focused
Fenugreek Extract which improves the transport of nutrients so your muscle recover more quickly.
Chromium which improves the body's handling of insulin.

Studies show that it can help encourage fat loss.
The recommended dose is 3 N'Fuze Creatine capsules about 30 minutes prior to your workout and another 3 immediately after.

On non workout days, take 3 capsules with a meal.
N'Fuze Creatine Pros and Cons
Advantages of N'Fuze Creatine
It uses a highly absorbable form of creatine so you get more results from less.
Better absorption means less bloating.
It comes in capsules so you don't need to mix it with water.

This can be more convenient for some.
I've seen some favorable N'Fuze Creatine reviews written by satisfied customers.
Disadvantages of N'Fuze Creatine
Where to Buy
You can purchase N'Fuze Creatineonline and in some supplement shops.

The 180 count bottle is a months supply and it costs about $50.
Conclusion
There's a lot of positive word of mouth about N'Fuze C It's a good creatine product. My only reservation is about the price.

My feeling is that you can get a creatine that's equally as effective for a much lower price.

And that may be a better option for most people.
Have You Used N'Fuze Creatine?

Leave Your Review Below!
Top 3 Body BuildingAffiliate Disclosure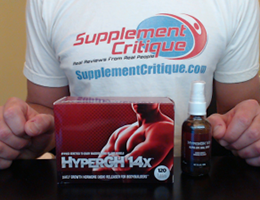 HyperGH 14X is a potent HGH releaser which works great for bodybuilding.

Read more in our review.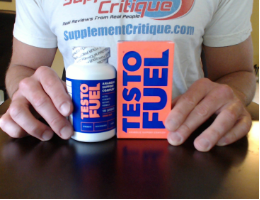 Testofuel is the most effective testosterone boosting supplement on the market that ive tested.

Read my review to learn more.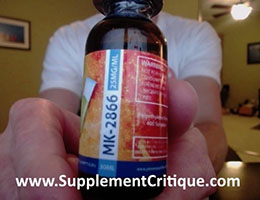 Ostarine is the poster boy for SARMS, and will promote lean muscle tissue growth dramatically.
Ask A Question
User Questions and Answers
---

How much creatine monohydrate is in each suggested serving(3 capsules) of n/fuze? thanks! -Manny

It's a proprietary blend where the 3 capsule serving totals 2,450 mg. Unfortunately because it's a proprietary blend, we don't know how much of each ingredient is in it.- Rob
Was this question helpful to you?
2 out of 3 people found this question helpful.
ASK A NEW QUESTION
---

If I have high blood pressure is N'Fuze going to affect my level? -ROGER

Creatine may affect blood pressure. Check with your doctor before beginning to use this or any supplement.- Rob
Was this question helpful to you?
2 out of 3 people found this question helpful.
ASK A NEW QUESTION
---

First of all love this product. It's awesome! I'm currently doing an every other day, A and B, full body lifting routine and on days I'm not lifting I go running with high intensity for a least 30 minutes. Would I take the 3 capsules before and after or treat these running days as a rest day and just take 3 with a meal? Also for your review I would also put the minimum water consumption per day for this product to be effective as some people don't know how important that is for this supplement(creating). This product does cause bloating but in the first week with the amount of water you should be drinking you'll get bloated, perfectly natural. I'm 6'4" male in Arizona so I set goal of 2 gallons a day bare minimum. Sorry for lengthy question/statement but looking forward to the feedback! -Evan

Thanks for your feedback. You're right about the water consumption. It's what ultimately helps most with bloating. Your running days would be considered off days so just 3 with a meal.- Rob
Was this question helpful to you?
2 out of 3 people found this question helpful.
ASK A NEW QUESTION
---

Does N'fuse mess with your sex drive -larry

None of the ingredients are known to diminish your sex drive.- Rob
Was this question helpful to you?
1 out of 3 people found this question helpful.
ASK A NEW QUESTION
---

Can you use this N'Fuze creating along with a pre-workout drink? To get that pump. Also my son is in college playing Div 1 football. Will this be legal in the NCAA? Would the Testosterone boosters be legal for NCAA? -Mike

Yes, you can and probably should take a pre workout for pump along with N'Fuze. Just avoid one with Beta Alanine, so you don't end up with more than you want. As for your son, he should be fine with most supplements, but it's best that he run anything he wants to take by someone in the organization. For instance, he may run into trouble with anything containing Synephrine, which is perfectly legal and found in many supplements.- Rob
Was this question helpful to you?
0 out of 1 people found this question helpful.
ASK A NEW QUESTION