MAN Game Day Review – Should You Use It?
By:
Rob Miller
Fact Checked On: 5-8-2015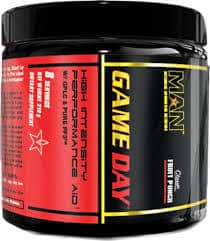 MAN Game Day Overview
I know what you must be thinking. "Oh no, not another 'breakthrough' pre workout formula!" I don't blame you.

There's pretty much no end to the parade of products we're presented with day in and day out.

It's tough to keep them straight, much less pin down the one or two that might work best for us.

We try to weed though them for you, so the one we've chosen to talk about today is called MAN Game Day.

It's from MAN (Metabolic Augmenting Nutrition) Sports, and they claim it will replace all your other pre workout formulas.
By taking MAN Game Day, you'll be ready to hit the gym at full force, with crisp clean energy that lasts through your entire workout. And the pumps will be legendary.

Their marketing hook is that instead of using extracts, MAN Game Day uses Alkaloids which are much stronger and pack a much greater punch.

Next, let's take a look at the specific ingredients in the formula and talk about how they might benefit you.
MAN Game Day Ingredients and How They Work
Admittedly, the MAN Game Dayformula is somewhat different than what we're used to seeing.

There's:
Dendrobium Alkaloids which are used as a replacement for DMAA which has now been banned.

It provides drive, focus, and an unbelievable mind-muscle connection.
GPLC Muscle Pumps makes your muscles feel full and bursting almost from the first sip.
Pure PF3 (Serum Protein Isolate) which is protein that's rapidly absorbed into your muscles for regeneration and repair.
Caffeine for energy and focus.
Growth Factors to stimulate post workout recovery.
Dosage for MAN Game Day is only ½ a scoop because its ingredients are present at such strong levels.

Mix it with 8-16 ounces of cold water and take it about 30-45 minutes before working out.

It's recommended that you don't take MAN Game Day within 6 hours of going to bed because it could cause sleeplessness.
MAN Game Day Pros and Cons
Advantages of MAN Game Day
It's concentrated so you only need ½ a scoop.
There are tons of great MAN Game Day reviews from customers who say their energy and pumps are amazing.
It comes in lots of flavors.
Disadvantages of MAN Game Day
It's a little expensive unless you buy a big tub.
Some reviewers don't like the taste.
Where to Buy
You can purchase MAN Game Dayonline through Bodybuilding.com or Amazon, as well as some other supplement shops.

The 60 serving tub sells for as little as $40. It comes in Blue Bombsicle, Candy Grape, Classic Fruit Punch, Tigers Blood, and Tropic Fury.
Conclusion
It's a bit different, but the reviews are excellent.For that reason, and the fact that it's concentrated which means less powder and less chance for chalkiness, I would recommend you try MAN Game Day.
Have You Used MAN Game Day?

Leave Your Review Below!
Top 3 Pre WorkoutAffiliate Disclosure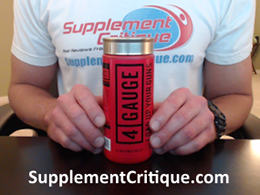 4 Gauge is a brand new pre workout that kicks in FAST and will rev up your workouts.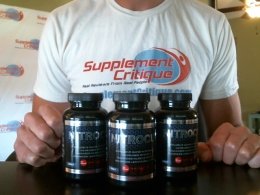 Nitrocut is a VERY effective pre workout supplement for a variety of reasons, see why here.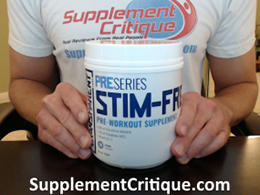 If you're looking for a stim-free pre workout, add Transparent stim-free to your list!
Want To Really Get Ripped?

Click Here To Download My FREE "Get Ripped" Ebook!
Ask A Question
User Questions and Answers
No Questions Have Been Answered For This Article.