Controlled Labs Green MAGnitude Review
By:
Rob Miller
Fact Checked On: 5-8-2015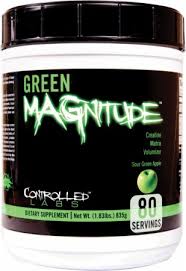 Controlled Labs Green MAGnitude Overview
If you're trying to bulk up with some increased muscle weight, creatine is the almost undisputed way to go.

It's been studied more than any other supplement there is, and the jury is in. Creatine works.

Go to the gym and you'll see tub after tub of the stuff in gym bag after gym bag.

That's because guys who know, know that creatine can take your efforts to the next level, and help you get size you never thought you'd reach.

So now that you're convinced creatine is something you need to use, the next step is figuring out which one to choose.
Controlled Labs Green MAGnitude is one option.

It combines a couple of different kinds of creatine so you get the most benefit with the least side effects.

It also uses some additional ingredients to take your strength building up a notch.

Next, we'll look a little closer at the formula and what it can do.
Controlled Labs Green MAGnitude Ingredients and How They Work
The most common complaint about creatine is that it makes you retain water, so you look and feel bloated.

Historically, this has been true mostly of the most commonly used form, creatine monohydrate.

Controlled Labs Green MAGnitude solves this problem with two forms of creatine: Dicreatine Malate and Magnesium Creatine Chelate.

They both give you the benefits of creatine, namely the increase in ATP, the energy that makes your muscles work.

But they are smaller particles and therefore better absorbed by the body.

This means no water retention and no bloating.
Controlled Labs Green MAGnitudegoes on to add Betaine Anydrous for reducing lactic acid build up which causes your muscles to crap out way before you want them to, and Taurine and Tyrosine which have the metabolic effect of volumizing muscles.
The recommended dose is 1 scoop with 8-12 ounces of water directly before or after your workout.

You're advised to start off with ½ a scoop first to assess tolerance.

It comes in three flavors: Watermelon, Sour Green Apple, and Electric Lemonade.
Controlled Labs Green MAGnitude Pros and Cons
Advantages of Controlled Labs Green MAGnitude
It's better absorbed than some other creatine products, so it causes less bloating.
It's got added ingredients for added benefits.
Controlled Labs Green MAGnitude reviews are generally very favorable, which users talking about being able to push more weight with it than without.
Disadvantages of Controlled Labs Green MAGnitude
It's more expensive than a lot of creatine supplements.
Some people prefer their creatine unflavored so the can mix it with their protein shake.
Where to Buy
It's not hard to find Controlled Labs Green MAGnitude available for purchase.

It's for sale at GNC, Bodybuilding.com, and Amazon to name a few.

You can find the 80 serving tub for as little as $42.
Conclusion
Controlled Labs Green MAGnitude does what creatine is meant to do, and it doesn't cause b That's a great thing. The biggest drawback is the flavoring.

If you're used to unflavored creatine, adding this new drink to your routine might not be right for you.

But if you like your sour apple and watermelon flavors, Controlled Labs Green MAGnitude may be just what you're looking for.
Have You Used Controlled Labs Green MAGnitude?

Leave Your Review Below!
Top 3 CreatineAffiliate Disclosure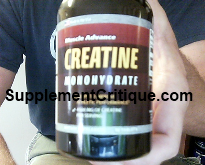 Muscle Advance creatine is probably the most effective creatine product we have come across.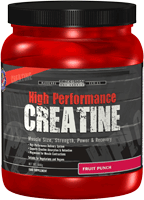 Body Fortress high performance creatine is another highly rated creatine supplement used by many of our users.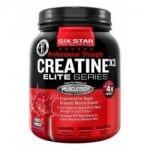 Creatine X3 is often taken as a post workout creatine that helps repair broken muscle tissue.
Ask A Question
User Questions and Answers
No Questions Have Been Answered For This Article.