MemoRise Review – Does It Work?
By:
Rob Miller
Fact Checked On: 5-9-2018
MemoRise Overview
MemoRise is a natural supplement designed to improve your memory and cognitive performance so you can be more productive, efficient, effective, and happy. Specifically, MemoRise is targeted toward those people looking to improve the signs of memory loss that typically accompany aging. According to the manufacturer, Native Remedies, it can be used by middle aged adults or seniors to maintain optimal cognitive health and systemic balance in the brain and nervous system. It does this naturally, with no stimulants or side effects, and no danger of forming a habit.
By regularly taking MemoRise, you will support the brain's ability to store and recall information quickly and easily, support the nervous system by maintaining healthy blood flow and transportation of oxygen, and experience fewer memory problems and absentmindedness brought on by advancing age.
MemoRise
is a natural supplement, and the Native Remedies encourages you to use it in conjunction with a healthy diet and exercise program to maintain your best brain health.
MemoRise Ingredients and How They Work
There are only 3 active ingredients in MemoRise. They are:
Maidenhair Tree (also known as Ginkgo Biloba) which has been used fro centuries to treat circulatory and memory issues. Several scientific studies support this use, particularly in cases where memory loss is related to insufficient blood flow to the brain, as is the case sometimes with the elderly.
Rosemary which is known as an all-around energizer and supporter of healthy blood flow to the brain. It may also prevent the breakdown of the neurotransmitter, acetylcholine, which is vitalto proper memory functioning. Rosemary also acts as an antioxidant to protect brain cells from the damage that can be caused by free radicals.
Sage which has been shown to improve memory and cognitive processing in young adults and seniors.
Native Remedies prides itself on only using the simplest and most natural ingredients to concoct their formulas. MemoRiseis contains no stimulants and causes no side effects.
The recommended dosage is 2 capsules taken twice daily. You should note some positive effect after about 3 to 6 weeks. It is not recommended for use by anyone with bleeding disorders.
MemoRise Pros and Cons
Advantages of MemoRise
It is all natural.
The formula supports overall health and proper bodily functioning.
The website is very professional and informative.
The marketing for MemoRise is not at all gimmicky.

There is a one year money back guarantee.
Disadvantages of MemoRise
A bottle only lasts 15 days if used as directed, which makes it pretty expensive.
It doesn't contain memory enhancing vitamins and minerals which means that if you want a well-rounded solution, you'll have to take additional supplements as well.
Where to Buy
There are plenty of places to purchase MemoRise online. The Native Remedies website sells a single bottle for $32.95. If you buy 2 bottles, you'll get one free so that will lower your per-bottle cost. You can also save by signing up for their auto-delivery program. You get a 5% discount, and you have a few different options for how often you'd like a bottle to be delivered. Native Remedies offers a 1 year money back guarantee for all its products, including MemoRise.
Conclusion
We very much appreciate the straightforward and professional way that MemoRise is presented. Most memory supplements are pretty well hyped by their distributors. Still, we're a little skeptical about whether or not a product with so few ingredients can really make that much of a difference, especially given the investment you'll have to make over time. Since the proof is in the pudding, we recommend you try it, making sure you use the money back guarantee if MemoRise turns out not to do what it says it can do.
Have You Used MemoRise? Leave Your Review Below!
Top 3 NootropicsAffiliate Disclosure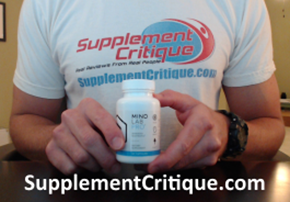 Mind Lab Pro is a VERY effective nootropic for focus, concentration, short / long term memory, and more.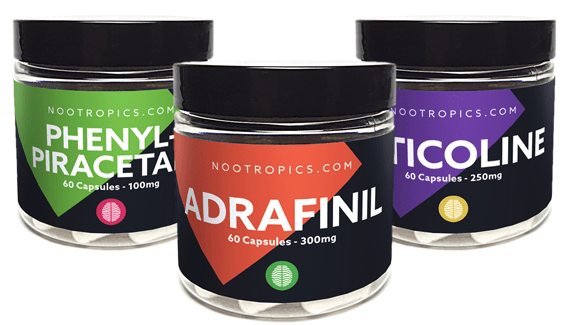 The Ultimate Nootropics Stack by Nootropics.com is one of the most effective stacks I've taken.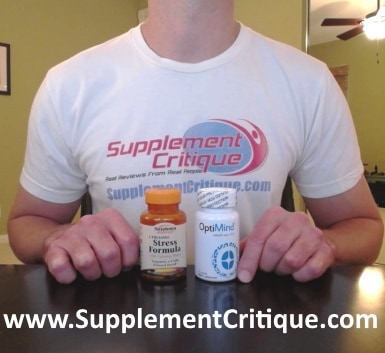 The combo of L-Theanine and Caffeine is a well known nootropic stack that really works.
Want To See What SupplementsWork Like Adderall?

Click Here To Find Out!
Ask A Question
User Questions and Answers
No Questions Have Been Answered For This Article.