Advanced Brain Performance Review – Should You Use It?
By:
Rob Miller
Fact Checked On: 7-12-2016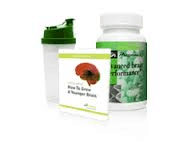 ---
---
Home
»
Nootropics
» Advanced Brain Performance Review – Should You Use It?
Advanced Brain Performance Overview
One of the fastest growing markets in the dietary supplement world is for memory supplements, otherwise known as memory enhancers, memory vitamins, and brain supplements. They got their start as potential solutions for ADD/ADHD and Alzheimer's Disease, but they've made their smooth transition into the main stream, over-the-counter supplement world.
Advanced Brain Performance is an offering from supplement company Wellformative in combination with Dr. Alan Pressman. Wellformative specializes in alternative treatments for ailments and disease, while Dr. Pressman uses his background as a nutritionist to help people find alternative solutions to their everyday health issues.
With Advanced Brain Performance, the promise is "no more senior
moments." You'll think more clearly, be able to recall information more readily, and you'll be protecting your brain from the ravages of time and age. There are plenty of choices these days in the memory supplement arena, so we took a close look at what Advanced Brain Performance has to offer.
Advanced Brain Performance Ingredients and How They Work
Advanced Brain Performance is different from most in that it is a powder that you mix with juice, water, or any cold beverage you choose. It contains:
Myo-Inositol is related B Vitamin Complex. It helps support energy metabolism, nerve function, and healthy cell growth.
Acetyl-L-Carnitine is commonly used to combat age-related memory loss as well as depression and thinking problems of all kinds. It works mainly by producing energy in the body and the brain.
Cytidine Diphosphate Choline has been shown in studies to improve recall in normally aging adults.
Phosphatidyl Serine improves mental function and thinking skills, combats depression, and improves athletic performance.
Astaxanthin is an antioxidant that protects cells from damage. It is commonly given to people who suffer with Alzheimer's Disease.
It is recommended that you take one scoop of Advanced Brain Performance powder mixed with the beverage of your choice each morning, preferably on an empty stomach.

You may begin to feel the effects in just a few days, or it may take as much as a month.
Advanced Brain Performance Pros and Cons
Advantages of Advanced Brain Performance
Nutrients in powder form are easier to digest and absorb than capsules.
There is a money back guarantee that even includes shipping costs.
Advanced Brain Performance reviews from customers are hard to find.
The formula contains several of the brain boosting ingredients we look for.
Disadvantages of Advanced Brain Performance
It is viagra 100mg lacking several ingredients we look for, like Vinpocetine, and Huperzine A.
Advanced Brain Performance has not been clinically tested.
It is expensive.
Where to Buy
You can purchase Advanced Brain Performancethrough the official website or one of its affiliates. There are a few different ways to go here. A single bottle, which is described as a one-month supply, sells for $49.95 plus shipping. If you buy multiple bottles, you'll get a per bottle discount. All initial orders come with a free shaker cup. There's also a free trial offer, but be aware that taking advantage of this will sign you up for a monthly shipping/billing program. There is a money back guarantee that includes the cost of shipping. If you're not satisfied, you can return the unused portion for a full refund.
Conclusion
Advanced Brain Performance has several ingredients we look for, but on the other hand, it is missing several as well. If there were customer reviews and/or clinical tests, we'd be better able to come to a solid conclusion. As is, we're just not convinced. Yet, if you're intrigued and want to try Advanced Brain Performance, you are protected with a money back guarantee.
Have You Used Advanced Brain Performance? Leave Your Review Below!
Top 3 NootropicsAffiliate Disclosure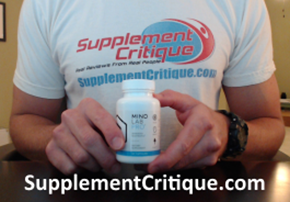 Mind Lab Pro is a VERY effective nootropic for focus, concentration, short / long term memory, and more.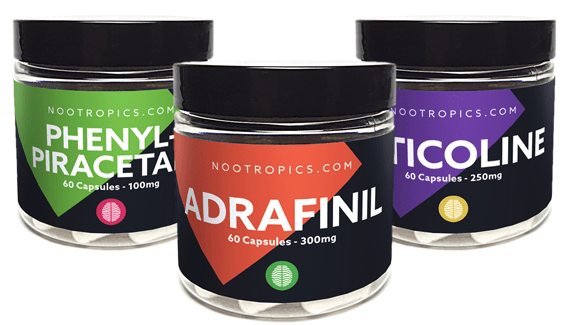 The Ultimate Nootropics Stack by Nootropics.com is one of the most effective stacks I've taken.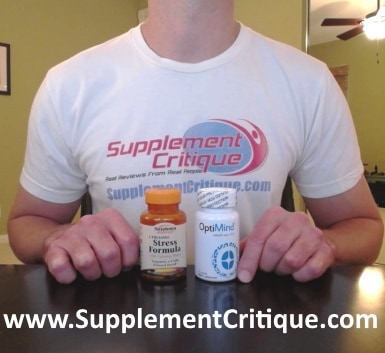 The combo of L-Theanine and Caffeine is a well known nootropic stack that really works.
Want To See What Supplements
Work Like Adderall?

Click Here To Find Out!
Ask A Question
User Questions and Answers
---

How may I order Advanced Brain Performance? The phone number no longer works, nor does the web page. -Barbara

I couldn't find their website anymore either. My guess is they went out of business.- Rob
Was this question helpful to you?
1 out of 1 people found this question helpful.
ASK A NEW QUESTION