Moon Kratom: Worth Your Buck or No?
By: Emily Schneider-Green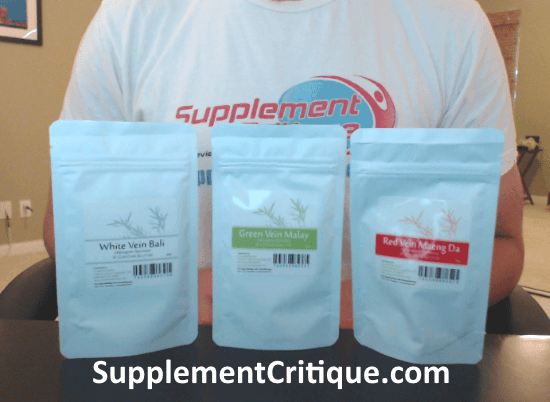 ---
---
Home
»
Kratom
» Moon Kratom: Worth Your Buck or No?
1. What is Kratom?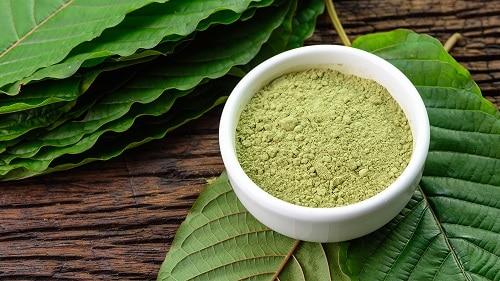 In this day and age when hardly a day goes by without hearing about another dangerous big Pharma drug, or an unfortunate death by overdose, talking about natural alternatives has really never been more important.
Enter kratom.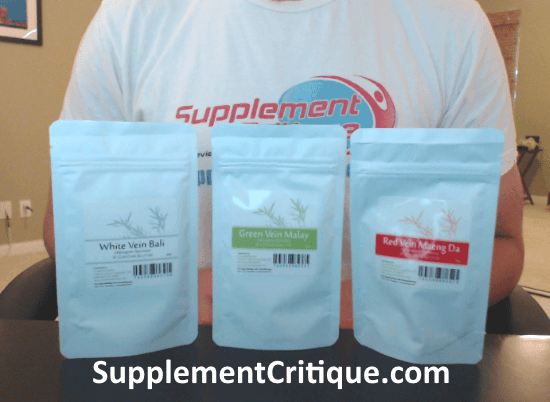 Unless you're living under a rock, you've heard of the nationwide drug epidemic spurred by the over-prescribing and overdosing of opioids like oxycodone and fentanyl.
Kratoms, a natural pain reliever, could be part of the solution to this drug epidemic.
Advocates have been praising its ability for years to offer relief, naturally, from a range of symptoms from depression, anxiety and pain, without the crazy side effects the big Pharma versions are unfortunately now known for.
Related article: 3 BEST Over The Counter Xanax Alternatives (UPDATED 2018)
Of course, even with natural alternatives, there's good and bad in any supplement you're putting into your body.

The importance of sourcing and quality cannot be overemphasized.

In this article, we'll be digging into a specific Kratom vendor called Moon Kratoms, peeling back the effectiveness of their various strains, and seeing how they stack up to trusted vendors such as Happy Hippo Herbal, reviewed here.
2. The Controversy Around Kratom
Kratoms have unfortunately come under more than their fair share of controversy and fire lately, if you ask us.

Though not technically a drug, not technically a supplement, it's status as something falling into the murky grey area in between has landed it on the black list with the DEA.
Though the DEA attempted to ban it fully in 2016, thanks to a giant pushback from advocates and the general public, the ban was paused.

As it stands now, congress was convinced, at least for the moment, to reconsider the place Kratoms can have in our healthcare and in thousands of people's pain and addiction management.
It is sad that there is a controversy surrounding Kratom, as it has proven to be a safer alternative for those that need to manage pain or anxiety and has even saved numerous people from the grips of opiate and other drug addictions.
The controversy and stigma growing around Kratom can potentially prevent people that need it from getting it in the future, but for now it is widely available.
For now, Kratom's future is shaky.

Kratoms as of now have been fully banned in Indiana, Tennessee, Wisconsin, and certain other cities that have decided to ban its sale.
3. How it Works?
If you're hearing of Kratoms for the first time in this article, let's pause to unpack just how what some call a "miracle drug" actually work.
Kratom is made from a plant growing in the region of Southeast Asia.

Its use for healing is nothing new—it's been used as a pain reliever for hundreds of years.
Depending on the dosage you take, the effects vary from a stimulant to a sedative, thanks to its alkaloids, including Mitragynine and 7-Hydroxymitragynine.
Both of these mimic the effects of much harder opioid drugs such as fentanyl, codeine, and morphine.
The difference?
It does so without the addictive properties or the withdrawals that are responsible for so many overdoses and deaths.
For perspective, there were 15 Kratom-related deaths between 2014-2016. Yet in 2015 alone, opioid overdoses were responsible for 52,400 deaths (enough to actually lower the National average life expectancy.)
4. The Various Strains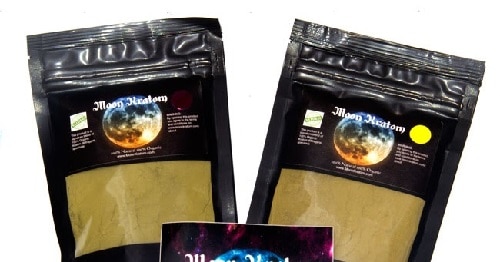 On their website, Moon Kratoms offer many strains of the plant, so let's take a look at their complete offerings and see which are standouts and which aren't worth the cash.
Moon Kratom's site lists 10 various types, ranging in colors (red, green, yellow, white), and also origin (Indonesia, Thai, Bali, etc.).

The site doesn't actually give anything in the way of explanation as to what varies from one specific strand to the next, so if you're new to the Kratom game or just wanting a little more info to base your purchasing decision, you're pretty much out of luck.
Sure, the variety is nice and sounds fancy, but as a consumer, we're given literally zero information on what differentiates one from the next.
The product description themselves make vague statements only, like how this is the "freshest" and "one of the best sellers."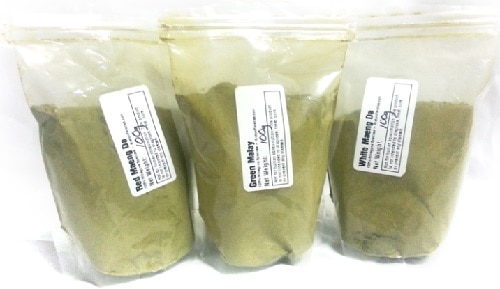 All in all, Moon Kratom offers the following options of powders:
Maeng Da, Green Indonesian, Red Bali, Yellow Thai, Red Indonesian, Yellow Indonesia, White Borneo, and 10 x Kratom Extract, which runs a bit pricier than the other powders, but again, doesn't explain why.
Another thing worth noting, competitor sites such as Happy Hippo take the time to break down their options into types of strains and the effects they cause.

Their website has different tabs for "slow strains," "moderate strains," "fast strains," and other helpful qualifiers.
Nothing like that is to be found on Moon Kratom's site, so if you're a newbie, good luck finding what's truly best for you.
5. Price wise, how do they match up?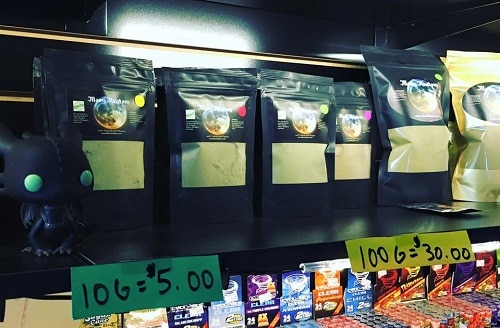 The site shows the same prices for any strain, aside from the 10 x one, which again, runs for quite a bit more, with zero explanation of why (presumably greater strength?)
The rest will run you $21 for a 100-gram bag.Interestingly, the site tries to make it look like this is a sale price, down from the usual price of $24, though the way it's written into their website that way and applies to all strains, makes it seems like that's actually always the price.
That's noticeably quite a bit cheaper than Happy Hippo's product in the same sized bag, at least for certain strains of theirs.Some, like Happy Hippo's "stem and vein" option, does cost just about the same for a bag of the same size.
All in all, it doesn't seem to be wildly more or less than most competitor sites we saw, though it is interesting that their prices hardly change depending on quality or strains, as others do on competitors' sites.
6. What Consumers are Saying
We'll point out later some of the sketchiness surrounding the supposed "real" reviews on their own site–unsurprising, and maybe unbelievably (keep reading to see why), they're all glowing.
Dig a little deeper however into what people are saying around the internet and you'll get a slightly different picture.
We found users reporting that the Maeng da strain made them dizzy, and caused them to swear it off after trying it one time.

Other users called the green "not the best" but also not the worst.

Other users call the red and maeng da just flat out weaker than many others on the market, but said the green and yellow both tend to be stronger.
Other reviewers didn't mince words, saying the red, yellow, green, and maeng da were "literally useless" and had zero effect at all—causing no extra energy, and actually making them feel sick and dizzy.

Headaches after taking it were also noted.
Many echoed the same sentiment that Moon Kratom is something of a "last resort" option for their Kratom fix when other vendors are out or on backorder.
Ouch.
Another common feeling was that for what you're getting, it's not worth the dough.

Many said that you'll blow your Kratom budget easily on Moon Kratoms, which might be worth it if the quality was outstanding, but, that's simply not the case.
Where to Buy It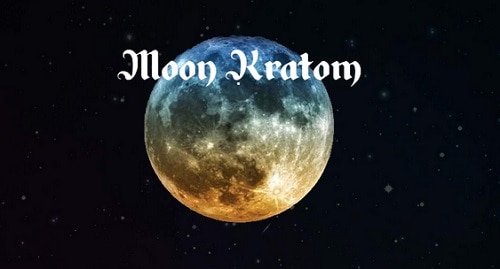 One good thing about Moon Kratom's in our opinion is the ease of ordering—Moon Kratom has order info straight from their site and the process is straightforward.
Interestingly, they even accept bitcoins as a form of payment for their product, if that's up your alley.
Moon Kratom as a Vendor
It should go without saying that when taking any supplements, totally natural or not, quality is paramount.
You definitely don't want to be trusting just any source from the internet, when you're putting your health and well-being in the hands of a total stranger, who could easily be taking your money and giving you low quality or even downright dangerous supplements.
So, at the end of the day, how does Moon Kratom as a vendor stack up against competitors?
Though reviewers were less than hyped about the products themselves in many cases, some were still positive.

But product aside, business practices of the company seemed to raise a red flag.
Another reviewer, not just one or two, but many we came across, complained about disappointing business practices, slow shipping, shoddy packaging, etc.
Perhaps most upsetting about their business though, were the many comments that the company is known to write their own 5-star reviews and even bribe people into writing fake bad reviews of their competitors.
7. Bottom line?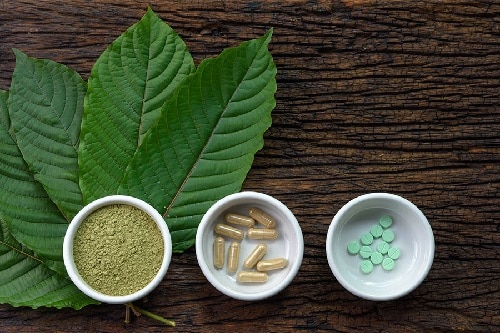 Disappointing reviews of their product itself and troubling business practices behind the scenes don't paint a glowing picture of this brand.
At the end of the day, there's just no reason at the end of the day to spend your money on sub-par supplements or run even the slightest risk of putting anything less than exceptional into your body—you only have one.

And there's far better ones out there.
As many reviewers stated, better to take your business and money elsewhere.

It's not worth the risk, or the potentially wasted cash.
Other Kratom Vendor Reviews:
Top Extracts (My Preferred Vendor)– https://www.supplementcritique.com/top-extracts-kratom-review/
Kraken Kratom – https://www.supplementcritique.com/kraken-kratom-review-is-it-worth-it/
Kratora Kratom – https://www.supplementcritique.com/kratora-kratom-review-quality-vendor-or-bunk/
Have You Used Moon Kratom? Leave Your Review Below!
Top 3 KratomAffiliate Disclosure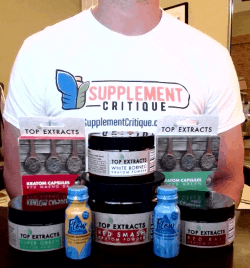 Top Extracts has the highest quality kratom at affordable prices.

Read my review here.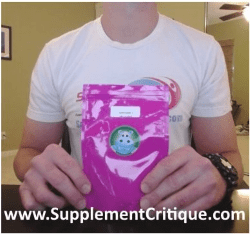 Coming in at a close 2nd, Happy Hippo delivers the goods, albeit at a slightly higher price tag.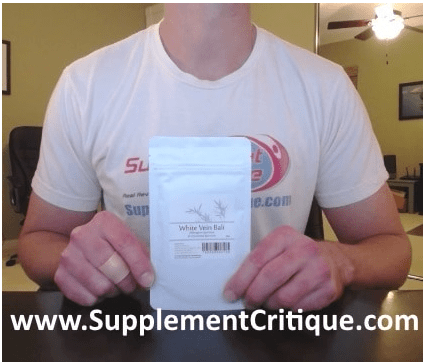 We have more reviews of Kraken Kratom than any other brand on our site.

Read more here.
1 Star User Reviews

3.5 out of 5 Stars (2 Reviews)
Have you used this supplement?
There Are no 1 Star User Reviews
Ask A Question
User Questions and Answers
No Questions Have Been Answered For This Article.