Mutant Test Review – Should You Use It?
By:
Rob Miller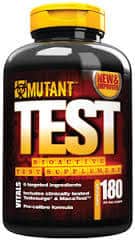 Mutant Test Overview
Supporting testosterone levels will provide 2 general areas of improvement, both related to "maleness." There's strength and athletic performance, and there's sexual desire and performance.

While natural testosterone boosting supplements will help you in both areas, most of the products we look at tend to focus on one area or the other.

This is not true in every case, but certainly the majority are seen as either bodybuilding supplements sexual performance enhancing supplments.

Mutant Test falls squarely into that first category. Again, you will get all the benefits.

The difference is just a marketing strategy.
Mutant Test promises to take your workouts to the next level with a clinically proven formula that works with multiple targeted physiological pathways to quickly raise testosterone levels.

They say it's not unheard of for guys to experience freaky gains in strength and size while using Mutant Test.
Mutant Test Ingredients and How They Work
Mutant Test is on its second version.

About midway through last year, they changed the formula to include only 6 targeted ingredients:
Vitamin D, Niacinaminde, and Zinc which are all necessary for the body to produce sufficient levels of testosterone.
Bioperine which increases the absorption rate of all the other ingredients.
MacaTest. This is the newest addition.

It's been clinically proven to boost total testosterone levels by 376% and free testosterone by 144% in just 12 hours, maximizing levels faster than any other compound.
TestoSurge which was the mainstay of the original Mutant Test formula.

They claim it's also been clinically tested, but I haven't found the study.
The recommended dose is 6 Mutant Test capsules taken with water on an empty stomach each morning.
Mutant Test Allergy Warnings
The Mutant Test labels warns that it's made in a facility that also processes milk, soy, wheat, barley, oats, shellfish, eggs, fish, peanuts, nuts, sesame seeds, and sulphites.

So you'll want to take note and probably steer clear if you have food allergies.
Mutant Test Pros and Cons
Mutant Test Advantages
The ingredients are all natural.
It's a new and improved formula with some scientific testing to back it up.
Disadvantages of Mutant Test
6 capsules at once on an empty stomach is a lot, too much for some guys stomachs.
There are no independent Mutant Test reviews from customers to help us know how well it works in the real world.
The food allergy warnings mean lots of guys just shouldn't take Mutant Test.
Where to Buy
You can purchase Mutant Test online at Bodybuilding.com and other retailers.

Prices vary widely, so you'll want to shop around.

I've seen it for as little as $49.99 and as much as $84. And those prices are both for the 180 count bottle which will last for a month.
Conclusion
If you don't mind taking 6 capsules at once, you may want to give Mutant Test a try.I wish there were some customer reviews, but there is some clinical testing showing that it's effective.

If you do give Mutant Test a try, drop us a line to let us know how it went.
Have You Used Mutant Test?

Leave Your Review Below!
Top 3 Testosterone BoostersAffiliate Disclosure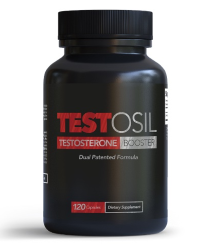 Testosil is the most effective testosterone boosting supplement on the market that I've tested.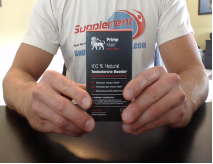 Prime Male is another very effective testosterone booster that uses clinically proven ingredients.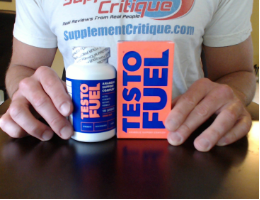 Testofuel is a VERY popular testosterone booster that contains ingredients to help older men.
User Reviews

5.0 out of 5 Stars (1 Reviews)
Have you used this supplement?
Vegard's Review
Used the Mutant test for 6 months and got good results in strength and size, grew so much that people are sure that I used Steroids ??

Was this review helpful to you?
4 out of 5 people found this review helpful.
---
Check Out My Top Choice For T Boosters - Testofuel

Click Here To Read My Review
Ask A Question
User Questions and Answers
No Questions Have Been Answered For This Article.