MediTropin Review – Should You Use It?
By:
Rob Miller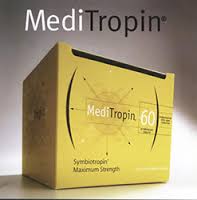 MediTropin Overview
In the eternal search for everlasting youth, HGH supplementation offers a somewhat promising outlook.

If you have enough money and the right connections, you can get a doctor to give you off label synthetic HGH injections.

It's very expensive ($1500 a month) and inconvenient, but word is that it really does help you feel and look younger.

Of course when the medical community finds something that works, the supplement community isn't far behind, trying to concoct something similar in effectiveness, but safe and legal without a prescription.
MediTropin is one supplement resulting from this quest.

It is said to support your overall health as well as your hypothalamus and pituitary function and hormone balance, specifically increasing levels of human growth hormone (HGH), so you look and feel younger.

Some of the reported benefits include:
Increased energy.
Improved mood.
Better response to stress.
Increased endurance for exercise.
Reduced fat.
Healthier skin, hair, and nails.
Improved overall quality of life.
MediTropin Ingredients and How They Work
MediTropinisn't the only supplement that makes these claims, so let's take a look at what's inside and see how it should work.

The formula starts off with vitamins and elecrolytes for overall healthful functioning.

These include Vitamin A, Sodium, and Potassium.

Next is the MediTropin blend made to increase your body's release of HGH.

It's an amino acid blend that includes:
L-Glutamine
L-Arginine L-Pyroglutamate
L-Lysine
Anterior Pituitary Peptides
Glycine
L-Leucine
Stevia Extract
Gamma Aminobutyric Acid (GABA)
L-Tyrosine
Hypothalamic Peptides
Inositol Hexanicotinate
The recommended use is 3 effervescent sachets in water taken once per day, preferably at bedtime 1 or 2 hours after your last meal.

It's recommended that you cycle MediTropin, 5 days on and 2 days off.

Take it for 3 months, then take a month off before resuming the previous schedule.
MediTropin Pros and Cons
Advantages of MediTropin
It's a way you can potentially increase HGH without having to use synthetic HGH or injections.
The ingredients are all natural.
There are tons of very favorable MediTropin reviews on Amazon.
It's doctor recommended.
You don't have to take pills.
Disadvantages of MediTropin
It's expensive.
There's some confusion over whether or not you need a prescription to buy MediTropin.

You do not.
Where to Buy
You can purchase MediTropin online through the Nutraceutics website or Amazon.com.

On the company website, a one month supply (20 servings) sells for $135. On Amazon, you can get 2 months for about $200.
Conclusion
With so many positive reviews, MediTropin may just be on to something.If only it came in at a lower price point, I'd be more willing to recommend it.

As it stands, it's an awful lot of money to shell out on something with no clinical testing to back it up.
The lack of clinical testing in general usually tends to make me feel just a little bit iffy about a product, but that does not always mean that it makes or breaks any given supplement, just that it plants the seed of doubt sometimes.
Have You Used MediTropin?

Leave Your Review Below!
Top 3 Hgh SupplementsAffiliate Disclosure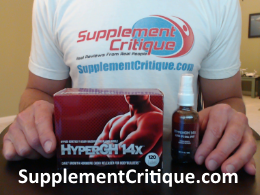 HyperGH 14X is a potent HGH releaser which works to help with recovery.

Read more in our review.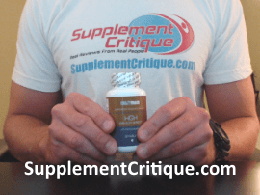 HGH Elite series is another one of the best HGH supplements we've ever tested.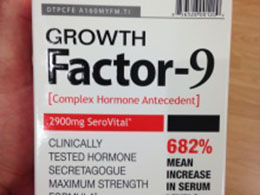 While it is very expensive, Growth Factor 9 has proven that it indeed does WORK.
User Reviews

5.0 out of 5 Stars (1 Reviews)
Have you used this supplement?
physician
By
William

,
Jul 21, 2019


In Short:

I would recommend this to a friend.
This is a great product. It's expensive, but $150 per month, not $1500. I've used and had patients use this product over the years. People who are low energy, not feeling well, diagnosed with heart disease, have had wonderful results. Those not so ill also report good results, sometimes dramatic.

Was this review helpful to you?

---
Ask A Question
User Questions and Answers
---

I'm taking amlodipine 10mg, Metoprolol ER 50mg and Hydrochlorot 25mg... Can I take Meditropin ? -John

Because you take prescription medications, you'll need to talk to your doctor about any new supplements you may take.- Rob
Was this question helpful to you?

ASK A NEW QUESTION
---

Hello, I noticed on ebay there was a product called3-Nature's Youth RSF Meditropin Growth Factor in a blue box and I was wondering if it was the same as Meditropin the yellow box but cheaper? Thank you -Anna

It looks like they are two different products. If you visit the Meditropin website, 3-Nature's Youth RSF Meditropin Growth Factor is not listed as a product.- Rob
Was this question helpful to you?

ASK A NEW QUESTION