Myodrol Review – Is Myodrol Discontinued?
By:
Rob Miller
Fact Checked On: 3-23-2020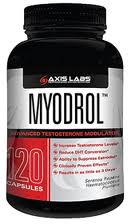 Contents
Myodrol Overview
Myodrol Ingredients and How They Work
Myodrol Pros and Cons
Where To Buy
Conclusion
Myodrol Overview
We all know why we need testosterone. It's what makes a man a man. It keeps us strong, fit, vital, and energetic. And we all know that as we age, our T levels drop off. That's why there are so many testosterone boosting supplements being marketed as bodybuilding and sexual performance enhancing aids.

But what you may not know is that two byproducts of testosterone, DHT and Estradiol, can be harmful in that they can cause baldness and fat gain. So the more testosterone you have, the more potential for DHT and Estriadol.
Myodrol, by Axis Labs, is different. While it increases testosterone, it decreases both DHT and Estriadol, creating a balanced effect that leaves only the benefits and none of the drawbacks of testosterone. And those benefits, as you know, are fat loss, lean muscle gain, energy, and sexual vitality.
Myodrol Ingredients and How They Work
The only active ingredient in Myodrol is a proprietary blend called MyTosterone. It contains, among other things, Serenoa Repens Extract and Haematococcus Pluvialis. It's been clinically tested and shown to:
Increase Testosterone by 60%
Decrease DHT by 20%
Reduce Estriadol by 9%
You should take 2 capsules twice daily. A cycle of 8 weeks on and 4 weeks off is recommended. Axis Labs also suggests that you stack it with HyperTest for even better results.
Myodrol Pros and Cons
You should always take a good look at the positive and negative aspects of a supplement before deciding whether or not to add it to your regimen.
Advantages of Myodrol
It can increase testosterone without adding to its harmful effects.
It's made by respected Axis Labs.
It is available at GNC.
Disadvantages of Myodrol
It is being phased out by Axis Labs and replaced by Myodex so it will eventually no longer be available.
There is no money back guarantee.
We couldn't find any useful

Myodrol

reviews from actual users.
Lots of guys bring the product up in forums, but the discussion never goes anywhere.
Where to Buy
At this time, Myodrol has a fairly broad degree of availability. You can get it at GNC and through several online supplement retailers. A one month supply goes for anywhere from $35 yo $50, so look around. The price has come down a bit since Myodrol has been replaced by Myodex.
Conclusion
Myodrol doesn't claim to be the answer to all your power lifting needs. In fact, it doesn't explicitly claim to be a bodybuilding supplement at all (except that it was made by Axis Labs). It quietly claims to increase testosterone without the negative effects that can go along with that increase. The clinical studies show that it does what it says, but it would be nice to see how that translates into real world results. Now that Axis Labs has replaced Myodrol, it won't be long before it'll become expensive and hard to find.If you're interested in its mechanism of action, we'd suggest you look into the new product, Myodex.

Myodex seems to be a similar alternative to Myodrol and may possibly even be better.
Have You Used Myodrol? Leave Your Review Below!
Top 3 Testosterone BoostersAffiliate Disclosure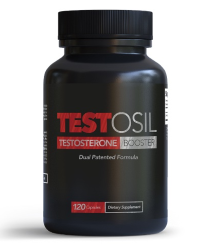 Testosil is the most effective testosterone boosting supplement on the market that I've tested.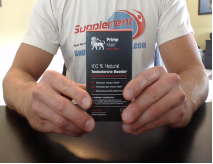 Prime Male is another very effective testosterone booster that uses clinically proven ingredients.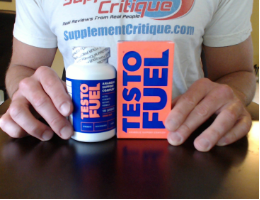 Testofuel is a VERY popular testosterone booster that contains ingredients to help older men.
Check Out My Top Choice For T Boosters - Testofuel

Click Here To Read My Review
Ask A Question
User Questions and Answers
---

i am at the age of 21 now. is it safe to use this Hsp mayodrol in the earlier age ? i am bit cconfused plz give me the right direction sir . Thanks for answering my question sir . i appreciate you. -Abhishek

Testosterone boosters are safe at your age, though they may not be necessary depending on what you're using them for.  Myodrol has been discontinued. Check out Testofuel instead.- Rob
Was this question helpful to you?
6 out of 7 people found this question helpful.
ASK A NEW QUESTION
---

is Myodrol dope frèe? -Suresh Kumar Saini

The Myodrol in this review was a natural testosterone booster, but it has been discontinued.- Rob
Was this question helpful to you?
3 out of 3 people found this question helpful.
ASK A NEW QUESTION
---

I want to know that I have been using meditec Androlic tablets for the last 20 days. But no result is being achieved. Now I have heard about mMyodrol hsp. Shoul I start myodrol hsp immediately after discontinuation of androlic tablets. I want to increase my muscle size. Please suggest methe usage of these tablets. And if I can not continue or I should not continue myodrol after immediate discontinuation of androlic. Either how much time gap I should maintain between usage of of the other i.e. myodrol. Thnks dear. -Dev

This product is not Myodrol HSP. It's Myodrol by Axis Labs, and it's been replaced by Myodex. I'm not familiar with Myodrol HSP, but I would advise you to take a week off between and follow the instructions on the label.- Rob
Was this question helpful to you?
3 out of 4 people found this question helpful.
ASK A NEW QUESTION
---

What is myodrol -Gurmeet

It used to be a testosterone boosting supplement, but it's been discontinued.- Rob
Was this question helpful to you?
3 out of 5 people found this question helpful.
ASK A NEW QUESTION