TestoSerum Review – Different But Does It Work?
By:
Rob Miller
Fact Checked On: 7-26-2013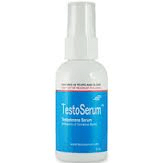 TestoSerum Overview
It's widely known that our testosterone levels drop as we age. A bunch of things start to happen along with this phenomenon. We start putting on weight, we have less energy, we find it harder and harder to build muscle, and erections are fewer and farther between. Some men, with the guidance of their doctors, undergo testosterone replacement therapy, but this is expensive and involves needles. For most of us, the situation is not that serious. We just want that edge back that we've been steadily losing year after year.
This is where TestoSerumcomes in. It's unique in that it's a topical treatment, not a pill. Its ingredients are natural, and they work with your body to help increase it's own natural testosterone production. The effects are not as dramatic as actual TRT, but according to lots of guys who've used it, TestoSerum works.
How TestoSerum Works and Its Ingredients
TestoSerum comes in a spray bottle. About 30 minutes before exercising or engaging in sexual activity, you'll want to spray about 4 pumps onto clean skin with as little hair as possible. This transdermal mechanism gets the ingredients into the bloodstream more directly and efficiently than oral ingestion. TestoSerum is primarily a testosterone booster, but has some other benefits as well.
The formula consists primarily of Tribulus Terrestris with 80% Saponins (the active compound in Tribulus). What Tribulus does is stimulate the production of Luteinizing Hormone which is the precursor to Testosterone. So your body ends up producing more testosterone. Also added is 7-Keto DHEA which reduces cortisol levels thereby increasing testosterone-to-cortisol ratios. This will increase your body's fat burning capacity. Yohimbine and L-Arginine are also included to directly improve your sexual performance by increasing blood flow to the penis and general circulation.

Rounding it out is 5-Methy-7-Methoxyisoflavone to synthesize protein and build lean muscle mass.
TestoSerum Pros and Cons
Advantages of TestoSerum
It's easy to apply.
The chance of side effects is less because the application process is less systemic than with pills.
The ingredients are all natural.
There is a money back guarantee.
Disadvantages of TestoSerum
There have been no clinical trials performed on the product.
There are many TestoSerum reviews complaining that it simply has no effect.
It contains Yohimbine which may cause serious side effects and has been banned in several countries.
Where to Buy
TestoSerum is available online at the official website. A one-month supply is just under $50. If you buy 2 or 3 months worth at a time, you'll get a small discount and free bottles of Invigorate HGH. The money back guarantee is good for 90 days, and it includes one used bottle and all unopened ones.
Conclusion
We think a tribulus-based supplement like this one is probably a good idea for any man who's getting on in years but wants to stay fit and vital. What's new and interesting about TestoSerum is that it's topical and comes in a spray bottle. It's a little on the expensive side, and we really haven't been able to find any independent customers recommending it. In the end, you'd probably have just as much success with something cheaper, so that's what we'd suggest you do.
Have You Used TestoSerum? Leave Your Review Below!
Top 3 Testosterone BoostersAffiliate Disclosure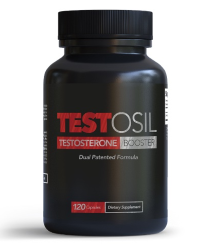 Testosil is the most effective testosterone boosting supplement on the market that I've tested.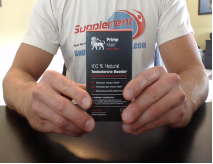 Prime Male is another very effective testosterone booster that uses clinically proven ingredients.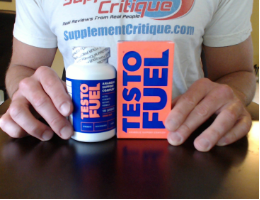 Testofuel is a VERY popular testosterone booster that contains ingredients to help older men.
Check Out My Top Choice For T Boosters - Testofuel

Click Here To Read My Review
Ask A Question
User Questions and Answers
No Questions Have Been Answered For This Article.