Nanox9 Reviews
By:
Rob Miller
Fact Checked On: 5-9-2018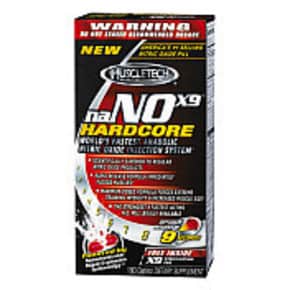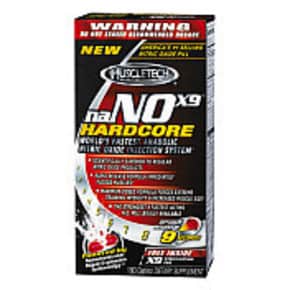 Bodybuilders know that one sure way to begin enhancing muscle growth is to trigger the body to create more of the all-natural substance called nitric oxide, or NO.

Often this is done through supplements, but there are a lot of different formulations available.

Most of them rely heavily on the nutrient called Arginine, but each uses a different ratio of other ingredients to get results.

When we read that the NaNox9 product from Team MuscleTech was claiming to be the "most extreme, fastest acting nitric oxide boosting matrix in existence," we knew that we would need to dig a bit deeper and find out more about it.

We decided to check out the ingredients, look at what reviewers were saying, and consider the price per dose to determine if it lived up to its claims.
How It Works and Ingredients
NaNox9 is one of the most "engineered" of the NO enhancers and uses the proprietary Nanomolecular Rapid Explosion Technology designed by its manufacturer.

This technology first appears in the coating on each of the caplets – which begins to dissolve as soon as it is exposed to moisture.

This rapidly disperses the powerful formulation into the bloodstream; meaning that a bodybuilder or athlete begins feeling the effects of NaNox9 within minutes of swallowing it.

In addition to quick distribution, the remarkably scientific formulation also uses a "nanoparticulation technology" that reduces the size of the Arginine molecules by roughly 21,000 percent.
This means that each tablet packs an enormous amount of the essential ingredient (plus there are four kinds of Arginine in each tablet too).

The ingredients list make it very clear that the formula is relatively "clean" and that the claims that the product is "scientifically superior to regular nitric oxide products" is true.

This product offers bodybuilders and athletes the NO, amino acids, nutrients, and other compounds necessary for big pumps, anabolic stimulation, and the vasodilation essential to the most effective workouts possible.
User Reviews and Feedback
Naturally, we needed to know what those who used the NaNox9 product felt about it, and we took a look at a range of different reviews and comments.

What we discovered was that a lot of the bodybuilders did notice the immediate effects of the rapid release formulation, but they missed the surge of energy that a lot of other NO enhancers offer.

This would mean that the absence of additional ingredients is a "con" where product use is concerned.

Many felt that a compound as efficient and powerful as this one should have received some energy enhancement too – i.e. caffeine.

This, however, is not a claim by the manufacturers, so it is a bit of a surprise that anyone who posted such comments would think that they should have gotten a boost of energy.

Others note that it supplied them with "major pumps", gave them tons of "focus" and generally supplied them with the NO enhancement they needed for a good workout.
Where To Buy and Dosage
The dosage for NaNox9 varies by experience and body weight.

Someone under 200 pounds will eventually require 8 tablets per day, and someone over that weight will need 10. The starter dose is six tablets per day.

With a price of $8 per 30 caplet serving, the NaNox9 is actually a bit on the expensive side.Currently BodyBuilding.com is offering one of the best deals in terms of price and shipping fees.
Recommendation
We would recommend this product to anyone looking for a very effective NO booster, but we would not say that it is an "all around" product for super-charged workouts.

Instead, this is something that should be added to a "stack" that includes protein and energy suppleme
Top 3 Pre WorkoutAffiliate Disclosure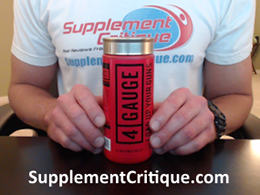 4 Gauge is a brand new pre workout that kicks in FAST and will rev up your workouts.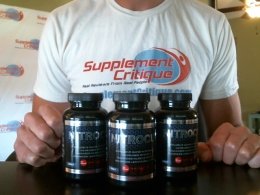 Nitrocut is a VERY effective pre workout supplement for a variety of reasons, see why here.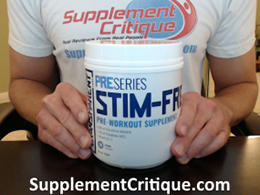 If you're looking for a stim-free pre workout, add Transparent stim-free to your list!
Want To Really Get Ripped?

Click Here To Download My FREE
Ask A Question
User Questions and Answers
No Questions Have Been Answered For This Article.