New Mood By Onnit Labs Review
By:
Rob Miller
Fact Checked On: 12-3-2013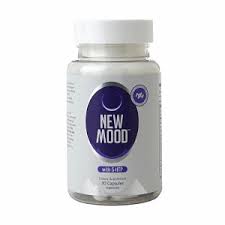 New Mood By Onnit Labs Overview
Onnit Labs has as its mission, "To inspire peak performance through a combination of unique products and actionable information." To that end, New Mood By Onnit Labs elevates your mood and helps you feel more calm and relaxed, equipped to face whatever comes your way. It has a way of boosting the chemicals in your brain that make you feel happier and more relaxed, and it also helps you get a more restful sleep so you can be at your peak when you're awake.
There's lots of positive feedback surrounding New Mood By Onnit Labs, so we decided to look into it.
How New Mood By Onnit Labs Works
The primary mechanism of action is increasing serotonin levels in the brain. This is how most anti-depressants work too, but New Mood By Onnit Labs accomplishes the same goal in a different way. SSRI's block the re-uptake of serotonin already in use by the brain. New Mood By Onnit Labs provides the brain with the materials to create more serotonin.
New Mood By Onnit Labs Ingredients
New Mood By Onnit Labs contains both L-Tryptophan and 5-HTP.
L-Tryptophan is known as the chemical compound in turkey that makes you sleepy after Thanksgiving dinner. What it is is the most basic building block of Serotonin.
5-HTP is the next higher level of building block in the process. Tryptophan converts to 5-HTP, and then 5-HTP converts to 5-HT which is serotonin.
New Mood By Onnit Labs also contains Vitamin B6, a nutrient critical to the conversion process. So you body simply creates more serotonin, and you feel calm, lifted, and relaxed.
Additionally, New Mood By Onnit Labscontains a mix of relaxing herbs including Valerian and Chamomile. These provide a degree of calm and help you get a good night's sleep.
How to Take New Mood By Onnit Labs
The most commonly recommended dose is 2 capsules in the evening before going to bed. It's best to take New Mood By Onnit Labs on an empty stomach or light meal. You can take it as many as 2 capsules 3 times a day if you are under stress or feeling particularly irritable.
New Mood By Onnit Labs Reviews
Lots of guys and gals love New Mood By Onnit Labs, but mainly for the way it helps them get a restful night's sleep. We found very few people saying that they use it to elevate their moods. A typical comment goes something like this:
"I personally have trouble getting a good night's sleep but thanks to new mood I can sleep through the night and get a good night's rest. I wake up feeling relaxed and energized to start the day."
New Mood By Onnit Labs Pros and Cons
Advantages of New Mood By Onnit Labs
There are lots of positive reviews from people saying that it helps them sleep better.
The ingredients are all natural.
Disadvantages of New Mood By Onnit Labs
Plenty of reviewers comment that they didn't feel any effects.
Where to Buy
You can purchase New Mood By Onnit Labs online through the Onnit Labs website. It's also available at Amazon. A 30-count bottle retails for $26.95, and would last 2 weeks if you used as directed.
Conclusion
Though it's called New Mood By Onnit Labs and marketed as a product that elevates your mood and fosters a sense of well-being, more people seem to use it as a sleep aid than anything else. So if that's your goal, New Mood By Onnit Labs may be a good way to go.
Have You Used New Mood By Onnit Labs? Leave Your Review Below!
Top 3 NootropicsAffiliate Disclosure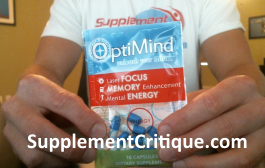 Optimind is the closest thing to Aderall that Ive tested, and Ive tested ALOT of Nootropics.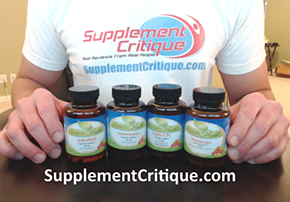 The Nootropics All Star Pack is a GREAT combo of supplements that will improve focus, concentration, and mood.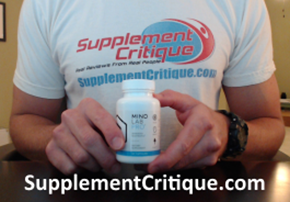 Mind Lab Pro takes a longer, but equally as effective, approach to increasing focus.
Want To See What Supplements
Work Like Adderall?

Click Here To Find Out!
Ask A Question
User Questions and Answers
No Questions Have Been Answered For This Article.