NooCube Review – Should You Use It?
By:
Rob Miller
Fact Checked On: 5-1-2020
It's pretty much settledbusiness that there's a cognitive advantage to be had by taking nootropic supplements.

They can help you get through your busy day with more energy and alertness, and they can help you think more quickly and more sharply.

All this leads to a more productive and more successful you.

These aren't miracle pills, by any means.

You won't find yourself completing an entire college course one weekend, writing the great American novel the next, then conquering the stock market before the third weekend even begins.

But you will see improvement in your cognitive functions and your productive capacity, as long as you find the right nootropic to take.
NooCubeis a product I came across not to long ago.

I plan to test it out in the near future, and when I do, I'll come back and let you know all about my experience.

But for now, I've put together all the information available about what it is, how it works, and whether or not NooCube is likely to benefit you in the ways you're hoping it will.
NooCube Benefits
Like all nootropic supplements, NooCube promises to increase alertness, concentration and productivity.

The difference, according to the website, is that NooCube was designed by neuroscientists using only the most rigorously tested ingredients, some of which are commonly used to support the treatment of patients with Alzheimer's Disease and other forms of dementia.
NooCube shifts your brain into high gear, setting you up for:
Enhanced concentration.
Heightened memory.
Better ability to multitask.
Increased mental energy.
Greater focus.
Better ability to communicate your ideas and positions.
NooCube Ingredients
The 7 primary ingredients in NooCube have all been tested and shown to have some benefit in the realm of cognitive enhancement:
Alpha GPC works to increase the amount of acetylcholine in your brain.

Acetylcholine is an extremely important neurotransmitter, used for communication between brain cells.

These chemical messengers are what enables you you process information and make connections.

In a 2013 study, Alpha GPC was shown to lead to significant improvements in the cognitive functioning of Alzheimer's patients.
Huperzine A blocks the breakdown of acetylcholine, effectively increasing the amount that remains in your brain.

An enzyme called acetylcholinesterase breaks down acetylcholine.

Huperzine A blocks that enzyme from doing so.

More acetylcholine in your brain means better cogntive function.

In a 1999 study, young people given Huperzine A for 4 weeks demonstrated improvement in learning and memory greater than those taking a placebo.
Cat's Clawworks as an antioxidant to protect cells from oxidative damage.

By helping DNA and cells to avoid damage due to stress and the environment, Cat's Claw shows promise as an aid to possibly preventing Parkinson's Disease.
Bacopa Monniere helps repair damage to neurons while also promoting new nerve growth.

More healthy neurons means better cognitive function.

Studies have shown Bacopa to cause significant improvement in memory over 12 weeks.

It's often used to treat patients with Alzheimer's Disease.
Oat Straw works by increasing Alpha-2 waves in the brain, causing increased activity during periods of wakefulness.

It also increases blood flow to the brain, which causes a more awake and alert feeling.

A study done in 2015 showed that after taking Oat Straw for 6 days, subjects were better able to complete timed tasks, including those involving memory.
L-Theanine comes from green and back tea, and acts as a stimulant for neurotransmitters without causing caffeine-like jitters, leaving you in a relaxed yet alert state.
L-Tyrosine is used by the brain to help produce dopamine and noradrenaline for mood, motivation, and alertness, especially in stressful situations.
One ingredient NooCube is missing is caffeine, which is a decision they made by design.

The majority of nootropic supplements use caffeine to help you get that alert feeling.

The problem is that with that caffeine alertness also comes those caffeine jitters.

NooCube leaves out caffeine, replacing it with the more mellow alert feeling you can get from L-Theanine.
Click Here to see a picture of the ingredients label.
How To Use NooCube
The recommended dose is 2 NooCube capsules per day, taken in the morning with breakfast.

You'll start to feel it kicking in in about 30 minutes, and the effects last about 8-10 hours.

If needed, you can increase your dose up to 3 or 4 pills at a time, but not more than 4.
NooCube Side Effects
All the ingredients in NooCube have been tested and found to be generally safe.

No side effects have been reported, though because everyone is different, there is a small possibility that you may experience mild side effects, like headaches or nausea.
My Results
So I finally got a chance to test out Noocube personally, and I gotta say the results were better than expected. I say this because I've taken plenty of other supplements in the past with similar ingredient profiles, only to be left disappointed.
I followed the directions on the label which said to take 2 capsules on an empty stomach. After about 30 – 45 minutes I didn't feel much, so I decided to up the dose by 1 capsule.
About 20 minutes later I started to feel a small wave of clarity wash over me. It was subtle at first, but seemed to progress quite rapidly.
I waited another 30 minutes and decided to take one more capsule (the max dose is 4 pills per day), and could feel the effects much stronger.
I ended up punching out a couple of product reviews in a matter of 2 hours, which normally takes me closer to 3 – 4 hours to do.
I also ended up going to the gym later on that afternoon, and I definitely felt more focused and in tune with my workout. I personally didn't experience any side effects with Noocube, which is always a good thing.
NooCube Pros and Cons
Advantages of NooCube
The ingredients are all natural.
There are clinical tests citing the effectiveness of each of the ingredients.
There's a money back guarantee.
NooCube is caffeine-free for anyone who wants to use a nootropic, but doesn't do well with caffeine.
Disadvantages of NooCube
The formula is proprietary, so we don't know how much of each ingredient is used.

This makes it tough to know if there's enough of each to have a positive effect.
Because it's pretty new and only available through the official website, there aren't any independent NooCube reviews to read from customers who've used it.
Where to Buy
NooCube is currently only available online through its official website.

A single bottle sells for $43.23, and there's a discount if you buy multiple bottles at once.Buying 3 bottles at once will get you 3 free ones, meaning you pay $129.70 for 6 bottles.That's less than $22 per bottle.
There's a money back guarantee that even includes shipping costs in case you're not satisfied.
Conclusion
If you're looking for a solid, non-stimulant nootropic supplement that won't give you the jitters or cause insomnia, I highly recommend Noocube. It's not the best nootropic supplement I've used, but I would definitely place it in my top 10 list.
Have You Used NooCube?Leave Your Review Below!
Top 3 NootropicsAffiliate Disclosure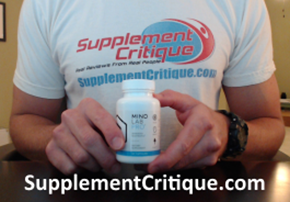 Mind Lab Pro is a VERY effective nootropic for focus, concentration, short / long term memory, and more.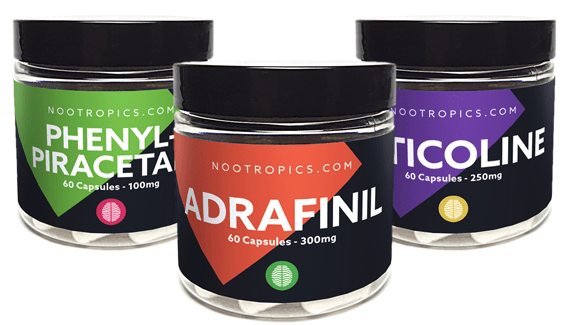 The Ultimate Nootropics Stack by Nootropics.com is one of the most effective stacks I've taken.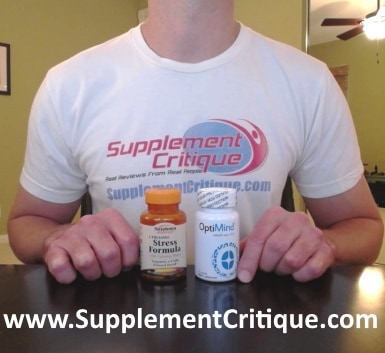 The combo of L-Theanine and Caffeine is a well known nootropic stack that really works.
Want To See What Supplements Work Like Adderall?

Click Here To Find Out!
Ask A Question
User Questions and Answers
---

Rob Miller, You wrote this critique almost 3 months ago. Have you tried Noocube yet? -Robin

I haven't gotten around to it yet. Keep an eye out in the next couple months.- Rob
Was this question helpful to you?
3 out of 3 people found this question helpful.
ASK A NEW QUESTION