Nootrobox KADO-3 Review – 1 BIG Reason to Wait and See
---
Product Reviewed:
Nootrobox KADO-3
|
OUT OF 5
Review by:
Rob Miller
Last Fact Checked On:
---
REVIEWS
QUESTIONS
COMMENTS
---
Home » Nootropics » Nootrobox KADO-3 Review – 1 BIG Reason to Wait and See


Nootrobox is a company that's been around since the first half of 2014. Their motto is "Nootropics for Everyone," and they sell a line of supplements to support that. But they do much more as well.

This is a unique company that we'll talk about in more depth later in the review, but for now, let's introduce the topic at hand for today, which is Nootrobox KADO-3.
Nootrobox KADO-3 is one of the two daily supplements in the Nootrobox line. (The other one is called Rise, and you can check out our full review here.

While Rise is the more standard nootropic supplement, Nootrobox KADO-3 provides additional benefits that help protect and restore cognitive functions to their peak potential.
Nootrobox KADO-3 Benefits: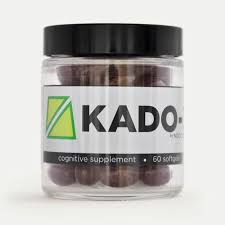 According to the Nootrobox KADO-3 product page, these are the benefits you'll achieve when you use this product:
Improved memory and attention.
Better cardiovascular health.
Replenishment of essential nutrients often lacking in today's diets.
Nootrobox KADO-3 Ingredients
The potential benefits of taking Nootrobox KADO-3 may become more clear with a discussion of the ingredients found in the formula.

The Nootrobox website helpfully provides this information, along with detailed explanations of how they work.
Omega-3 (DHA) (460 mg) Omega-3 oil is important to the human diet, but it's been lacking for many years at this point.

We should be taking in a ration of 1:1 when it comes to Omega-6 and Omega-3, but we're at something more like 6:1, so an increase in Omega-3 through supplementation is recommended.
Omega-3 provides 2 fatty acids – DHA and EPA. The Omega-3 in Nootrobox KADO-3 comes from both krill and fish.

We'll talk about DHA aspects. first.

This is the one that provides the cognitive enhancement, specifically memory and attention.

Deficiency in DHA may increase your risk of certain mental health disorders, like depression.

DHA makes up a significant portion of the cell membrane, promoting communications between cells.

It may also reduce the buildup of plaque in the brain neurons, staving off age related cognitive decline.
Omega-3 (EPA) (240 mg) Omega-3 also contains EPA, which is known to improve cardiovascular health. A large study has shown that supplementing EPA after a myocardial infarction lowered the risk of another event by 10% and decreased the risk of death by 14%.
The ratio of DHA to EPA used in the Nootrobox KADO-3 formula is 2:1. While exact optimal ratios have not been determined, it is believed that DHA intake should be higher than EPA intake.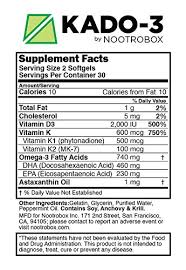 Vitamin D3 (2000 IU) helps regulate neurotransmitters and is involved in man of our neural processes on a molecular level.

Since more than half of Americans are deficient in Vitamin D, especially people who spend most of their time indoors, supplementation with Vitamin D can be essential for top cognitive performance.
Vitamin K (600 mcg) may protect neurons while improving blood clotting and increasing bone strength.
Astaxanthin Oil (1 mg) is found in shellfish – it's what gives lobsters their red color.

It may alleviate fatigue and improve attention and memory.

In addition, it acts as an antioxidant and anti-inflammatory, which is beneficial for long term cellular health.
Vitamins D and K are both fat soluble, which makes them perfect candidates for inclusion in a capsule with Omega-3 and Axtaxanthin oils.

In addition to the active ingredients, the formula uses a bit of peppermint oil to mitigate the fish flavor that many people would rather not taste.
Nootrobox KADO-3 is not vegan friendly since the Omega-3 oil comes from fish, but it is gluten-free, and contains no additional allergens other than soy.
How To Use Nootrobox KADO-3
Just like Rise, Nootrobox KADO-3 is meant to be used daily, and as such you're not expected to feel much of anything right away.

Take 2 softgels daily with your first meal of the day.

It's important that you try to take it at the same time each day and develop a consistent habit around that. The effect won't be immediate.

They don't specify how long it will take, but if it's anything like Rise, your expectations should be in the area of 2-12 weeks.
Nootrobox KADO-3 Side Effects
No side effects have been reported by users of Nootrobox KADO-3, and none of the ingredients are known to cause side effects, unless a person is allergic.
Who Makes Nootrobox KADO-3?
The company behind the product is called Nootrobox.

They were formed in 2014 by a couple of Stanford Computer Science graduates who want to move society forward by improving human intelligence.

Based in San Franscisco, Nootrobox has a pretty lofty mission based on their founding principles:
The human is a system (as opposed to a conglomeration of parts)
Intellectual ability is the driving force of civilation.
Self-Actualization comes from hard work.
Technologies to advance human abilities are inevitable and will be everywhere in the coming years.
A smart society is a better society.
In order to achieve their mission, they've laid out what they call the Nootrobox Roadmap.

It's basically their roadmap to the company's and their customers' success.

Here's how they plan to proceed:
Leg 1
Best In Class Inputs.

In other words, they make the best supplements to produce the most positive outcome within the human system.

While they produce the supplements, they also recommend healthy and productive lifestyle choices and the CEO of the company will send you weekly emails on this and various subjects.
As far as their supplements go, coming from the Silicon Valley area, they push the idea that they are fully "open source".

What this means in this context is that they aim to be fully transparent as far as what goes into their formula and why.

They do in fact follow through on this commitment by publishing on their website the changes made in the Rise formula from original inception until now.
Leg 2
Capture Human Outputs.

They are involved in creating software used to measure the outcomes of their supplements and various other inputs.

This leg appears to be at its beginning stages.

The idea is that we cannot improve inputs unless we know what outputs are the result of what's currently being used.
Leg 3
Using genetic data that's becoming more and more accessible every day, Nootrobox is developing software that can be used to pinpoint the precise supplementation needed by each individual.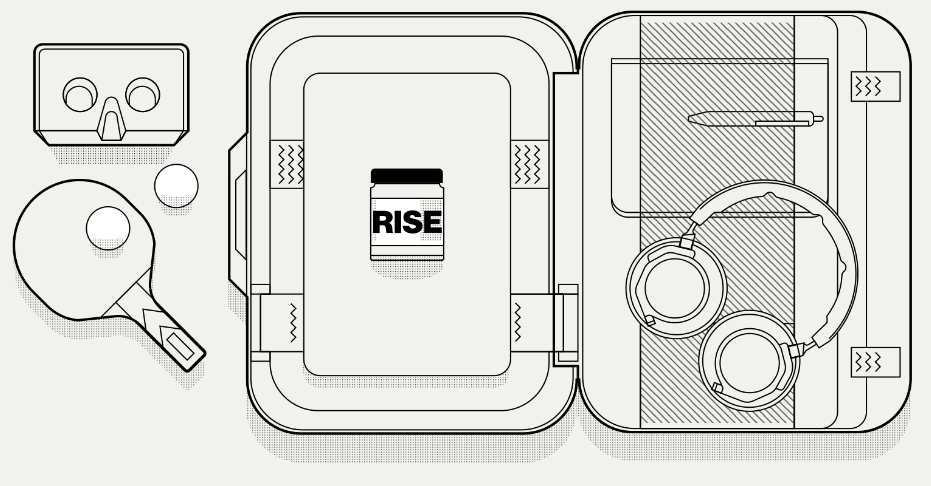 They appear to be positioning themselves as a Silicon Valley start up company, complete with venture capitalist funding, founding partners, and principle employees.

At this point, as far as I can tell, the supplements are the only part of the plan that's in the implementation phase, but clearly they plan to grow much bigger than that.
Where to Buy
The primary way to purchase Nootrobox KADO-3 is through their official website.

A one month supply of 60 soft gels costs $49, but if you sign up for their subscription program, you'll receive a 10% discount, bringing the price down to $44.10. Of course, if you sign up for the subscription program, they'll send you you a new bottle each month and charge you that $44.10 along with it.
When you place your order, the subscription price is chosen automatically, which means you could easily sign up for monthly payments without knowing it ahead of time.This could cause customer service issues when buyers are taken by surprise when another payment is taken from their credit card or bank account a month later.
There have been such problems noted with some of Nootrobox's products that have been around longer, like Rise.

Customers complain of not being able to reach customer service through email, and the company doesn't supply customers with a phone number.
You can also pick some Nootrobox KADO-3 up at Amazon.com where you'll be making a one-time order for $49.
Return Policy
The Nootrobox KADO-3 return policy is non-existent.All hey say is that if you have a problem, contact the company they'll "make it right", but they don't say what that means.Given their record with not responding by email and not publishing a phone number, I'm not sure I would trust their word on that one.
Nootrobox KADO-3 Reviews
Nootrobox KADO-3 is a new product, and as such, there are no independent customer reviews available online.Given that it's sold on Amazon, I suspect that will soon change, once people start buying it and offering their feedback in the Amazon.com loop.
For now, there are a couple testimonials posted to the Nootrobox KADO-3 webpage, but they don't say much about anything other than that the peppermint taste is a nice touch.
Nootrobox KADO-3 Pros and Cons
Advantages of Nootrobox KADO-3
The ingredients are all natural.
It supports overall health as well as cognitive health.
There is science backing the inclusion of ingredients.
Disadvantages of Nootrobox KADO-3
It won't be very powerful on its own.

You're encouraged to stack it with the other products in the line.
There's no stated money back guarantee.
The way the subscription plan is set up, many people are likely to be taken by surprise when the second bill comes.
There is no customer service phone number and word is the company is not very responsive to the emails.
The Bottom Line
The Nootrobox KADO-3 company has big plans, and they start with this line of nootropic supplements.

Clearly Nootrobox KADO-3 is a supporting player in the line, not likely to take the cognitive enhancement world by storm, but perhaps finding a way to play a useful role.
If that's the case, then the $45 price tag is probably too high to be sustained But this is a new and growing company.

They'll probably figure that out in no time.
Have You Used Nootrobox KADO-3?

Leave Your Review Below!
Top 3 NootropicsAffiliate Disclosure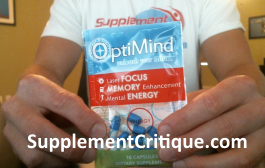 Optimind is the closest thing to Aderall that Ive tested, and Ive tested ALOT of Nootropics.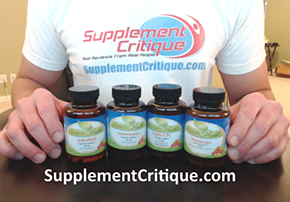 The Nootropics All Star Pack is a GREAT combo of supplements that will improve focus, concentration, and mood.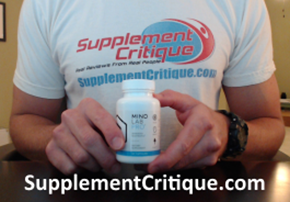 Mind Lab Pro takes a longer, but equally as effective, approach to increasing focus.
Want To See What Supplements
Work Like Adderall?

Click Here To Find Out!
Ask A Question
User Questions and Answers
No Questions Have Been Answered For This Article.