Nytol Overview
We must open this discussion about the Nytol sleep aid by pointing out that it uses the word "aid" in its own description to illustrate that it will not put you to sleep, but will instead nurture the conditions favorable to falling and remaining asleep.

It does so through a single, chemical , ingredient known as diphenhydramine hydrochloride.

This is a "sedative antihistamine" which is the same sort of compound found in other over the counter formulas such as Benadryl or Advil PM.

This means you will feel a distinct sense of grogginess and the urge to lie down and sleep.

This is why we hesitate to agree with the product description as this is not just a gentle aid to sleep – it can really knock some people out.
Where to Buy Nytol
We found Nytol everywhere.

It is online at the "big box" stores like Amazon and Walmart, but it is also something you can easily find at a corner convenience store as well.

Because it is used in such quantities, be sure to check the expiration dates on the packages you purchase.
Pro's and Con's of Nytol
There are a few things to be said in terms of the advantages or disadvantages for using Nytol.

Let's start with the benefits:
The formula is effective for almost everyone who uses it;
It generally produces a sound sleep in as little as 30 minutes, but usually within an hour after it is taken;
It is easy to find; and
It is very affordable.
On the down side:
The product really can knock someone out and make it risky for them to drive or function;
It uses a chemical ingredient that can impact natural sleep patterns – leading to dependence; and
There is no clinical data explaining how it can create beneficial sleep.
Best Price For Nytol
The single bottle of 32 capsules of Nytol can be found online for an average price of $6 to $9. There are no money back guarantees for the product, and it is up to the consumer to check the refund policies of the stores they use if they feel that they may return the product.
Recommendation
We recommend Nytol for those who need occasional help with getting to sleep.If you use this powerful product on an ongoing basis, it is quite likely to only exacerbate an actual sleep disorder.

If you cannot get into a regular sleep pattern without a powerful formula such as this, it is best to visit a physician to ensure safety.
Have You Used Nytol?  Leave Your Review Below!
Top 3 Sleep AidsAffiliate Disclosure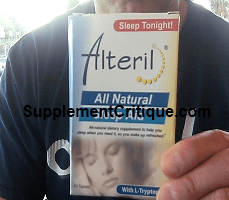 Alteril is a VERY effective, non-addictive sleep aid that will leave you waking up refreshed and ready to start your day.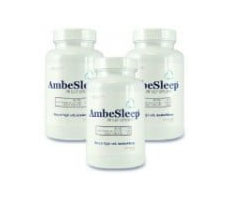 Ambesleep is a fast acting formula that uses all natural ingredients and helps you sleep more deeply.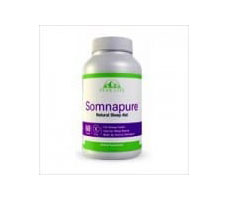 If it wasn\'t for the free trial billing nightmare, we probably would have ranked it higher.
Ask A Question
User Questions and Answers
No Questions Have Been Answered For This Article.