Oxiracetam Review – Should You Use It?
By:
Rob Miller
Fact Checked On: 12-3-2013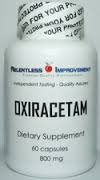 Oxiracetam Overview
Whether you're riding on a bus, taking an elevator, or sitting in a crowded restaurant, you're bound to hear about these new supplements that make you think better. They go by lots of different names – smart drugs, ADD/ADHD Alternatives, brain boosters. But whatever you call them, all kinds of people are using them to reach their peak cognitive performance.
Oxiracetam belongs to the Racetam family of nootropics. These were the first to be discovered and used. Piracetam was the first, and the subsequent varieties have improved upon it.
What is Oxiracetam?
Put as simply as possible, Oxiracetam is a chemical compound, not normally found in the human body. It stimulates the release and activity of certain neurotransmitters within the brain. These neurotransmitters are the mechanism that the different parts of the brain use to communicate with each other and process the information and stimulation they receive.
Oxiracetam like other racetams, improves your connections, which gives you greater clarity, memory, cognitive ability, and recall.
How Oxiracetam Works
Each nootropic compound works a little differently. Oxiracetam is very bio-available, and therefore works faster and more efficiently than some of the others. Like other recetams, it works on both AMPA and NDMA receptors, but not on seratonin and dopamine. One thing that Oxiracetam has that some of the others don't is a stimulant effect. While some of the others do more in the way of mood enhancement, Oxiracetam doesn't, but it does give you energy and motivation.
Oxiracetam Pros and Cons
Advantages of Oxiracetam
It improves memory and concentration.
It gives you better focus and a longer attention span.
It improves sensory perception.
It increases alertness and energy.
It has been shown to be safe.
Disadvantages of Oxiracetam
It is not a mood enhancer.
More study is need (and it is ongoing) to determine how to best harness the effectiveness of Oxiracetam.
Where to Buy
There are some online supplement retailers that carry Oxiracetam. The most common form it comes in is powder. It's typical to see a supplement retailer charge about $7 for 5 grams of Oxiracetam.
Recommendation
Oxiracetam is a fairly well-liked nootropic compound. It's pretty common for people to bounce around a bit, trying different substances, trying to find the right one. Anyone who does this has tried Oxiracetam, and many have stuck with it because they feel it gives them the best results. So, if you're going to go through the process of determining which is best for you, Oxiracetam is definitely a must-try.
Have You Used Oxiracetam? Leave Your Review Below!
Top 3 NootropicsAffiliate Disclosure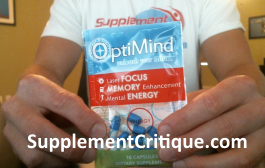 Optimind is the closest thing to Aderall that Ive tested, and Ive tested ALOT of Nootropics.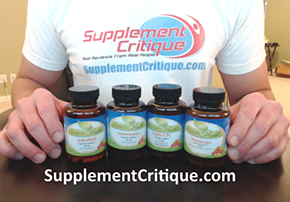 The Nootropics All Star Pack is a GREAT combo of supplements that will improve focus, concentration, and mood.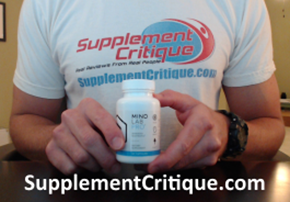 Mind Lab Pro takes a longer, but equally as effective, approach to increasing focus.
Want To See What Supplements
Work Like Adderall?

Click Here To Find Out!
Ask A Question
User Questions and Answers
No Questions Have Been Answered For This Article.