PE Control Review – Controls Premature Ejaculation?
By:
Rob Miller
Fact Checked On: 6-15-2018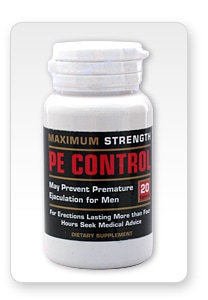 PE Control Overview
At one time or another, just about every guy faces the embarrassment of not being able to last. For some guys it's only occasional. For others, it's a regular occurrence. There are all sorts of reasons it happens – inexperience, over-stimulation, illness, and anxiety all come to mind. Whatever the reason and whatever the frequency, it's not a desired situation, and if there's a way to prevent it, we're all for it.
PE Control is a male enhancement supplement, made by Universal Products, designed to prevent premature ejaculation. The claim is that by taking it, you'll be able to take back control of your sex life so you and your partner both achieve maximum satisfaction. There's not a whole lot of information to be found on PE Control. There's no product or company website. But we pieced together enough to get a pretty good idea what you can expect from PE Control.
PE Control Ingredients and How They Work
We're not sure whether or not it's a complete list, but we do know that PE Control contains:
Yohimbe which blocks alpha-2 receptors which if left to their own devices constrict blood vessels. This is important for harder erections because the more blood flowing into the penis, the better the erection.
Maca and Muira Puama are both ancient aphrodisiacs that boost libido and create more sexual desire.
Ginseng serves the dual purpose of stimulating sexual energy and improving blood flow for better erections.
Cayenne gives you an energy boost.
The recommended dose is 1 capsule per day and you are expected to see real results in about 3 weeks. The question is what kind of results are they. These ingredients are common in male enhancement formulas designed to combat erectile dysfunction. There's nothing in here that even remotely addresses premature ejaculation. We find this very odd.
PE Control Pros and Cons
Advantages of PE Control
Disadvantages of PE Control
It doesn't contain any ingredients that address the problem of premature ejaculation.
We found no independent PE Control reviews from customers who've used it.
We found no retailer selling PE Control.
It contains Yohimbe which may cause serious side effects, especially with long term use.
Where to Buy
We found no information on where PE Controlcan be bought or how much you might expect to pay.
Conclusion
PE Control is promoted as a solution for premature ejaculation, but all of its ingredients are geared toward erectile dysfunction with components for increasing blood flow and improving libido. There is literally nothing that addresses the problem that PE Control is named for. With glaring marketing errors like this one, we hardly even have to go into the cautions against taking yohimbe in the long term. Ultimately, it's probably a good thing that PE Control doesn't seem to be available.
Have You Used PE Control? Leave Your Review Below!
Top 3 Premature EjaculationAffiliate Disclosure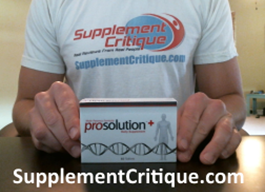 Prosolution + is the ONLY supplement I've reviewed thats been clinically tested to help with premature ejaculation.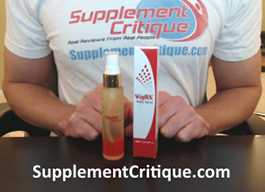 Vigrx Delay spray is a VERY effective premature ejac product for many reasons.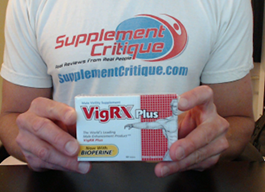 Vigrx Plus was designed to not only help with ED, but also premature ejac. problems.
Want To REALLY Get Bigger?

Click Here To See Products That WORK!
Ask A Question
User Questions and Answers
No Questions Have Been Answered For This Article.