Phallyx Review – 2 HUGE Reasons to Avoid It
Rob Miller | May 3, 2018
---
Product Reviewed:
Phallyx
|
OUT OF 5 | Review by:
Rob Miller
Last Fact Checked On:
---
REVIEWS
QUESTIONS
COMMENTS
---
Home » Male Enhancement » Phallyx Review – 2 HUGE Reasons to Avoid It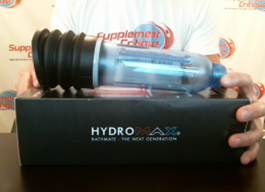 The Bathmate is a proven water-based vacuum pump that can help dramatically increase your size.
Contents
What Is Phallyx
Phallyx Ingredients
Where to Buy
Phallyx Pros and Cons
The Bottom Line
We talk a lot around here about the different kinds of male enhancement supplements.

When it comes right down to it, with a few exceptions, most are very similar in how they work.

But you wouldn't know it by the way they advertise. Some are marketed to older guys who admit to having lost some of their mojo along the way.

Others go for the younger crowd – guys who don't have any issues per se, but want a more exciting, explosive experience, and want to impress their partners with their prowess.
Rhino 7 is a good example of one that markets to a younger crowd.
But Phallyx is in that first category.

All their advertisements feature middle aged couples in their 40s and 50s looking happy and vital, and appearing to have happy and successful intimate lives with their partners.

Clearly, this is speaking to a certain segment of the market to the exclusion of others.

But in the exploding market of male enhancement supplements, there's room for specialization.
What Is Phallyx?
Phallyx is a male sexual performance enhancement supplement that promises to help men reclaim their youthful vigor and vitality.
It's no secret that sex issues ebb and flow throughout the course of our lives.

As teenagers, we would get a boner at the drop of a hat, and our only were finding someone to have sex with and somewhere to have it – well that and of course the lack of stamina issue.
Our 20s and 30s are usually our glory days. Erections are easy to come by and we know better how to use them.
But starting in our 40s and beyond, we may see ourselves declining when it comes to getting and maintaining hard erections, and for some guys, it becomes an issue they want help with.
That's where Phallyx comes in.

With its formula of aphrodisiacs and prosexual nutrients, it promises to replace some of what you feel has been missing, so you can rebuild the confidence that's started to drop off over the last few years.
Phallyx Ingredients
Let's put marketing aside now and get down to figuring out if Phallyx can actually deliver on its promises.

While they don't reveal how much of each ingredient is included in the formula, the Phallyx website does provide a list of the primary actives, which include:
L-Arginine which is a precursor to nitric oxide, which is a vasodilator – relaxing and opening up blood vessels to allow blood to flow more freely through.

This is important for erections because an erection is essentially a rush of blood into your penile cavities.

The more freely your blood is flowing, the more engorged you will be.
Horny Goat Weed which also improves blood flow, and may act as a natural PDE-5 inhibitor, making sure that blood remains in your erection as long as you want it to.
Muira Puama Extract which is an herbal aphrodisiac.

It increases sexual desire while having a positive effect on your mood as well.
Saw Palmetto Berry which supports the health of your prostate while also increasing your sexual stamina.
Ginkgo Biloba Extract which works as both an aphrodisiac and a testosterone booster and energy enhancer.
Bioperine which doesn't offer any sexual benefits on its own, but does increase the rate and efficiency of absorption for the rest of the ingredients, increasing the effectiveness of the supplement as a whole.
The ingredient list is decent.

It covers all the bases of blood flow, stamina, and libido, but there's still a big unknown out there and it's a pretty important one.

We have no idea how much of each ingredient is included in each pill or serving, which makes it extremely difficult to judge how well a supplement will work.
L-Arginine, for instance, is recommended at a dose of about 3 grams per day.

Most supplements don't contain this much, and you can pretty much bet that if Phallyx did, they'd be screaming it from the rooftops.

They'd want everyone to know because it would be fairly solid evidence that it performs as advertised.
Where to Buy
Phallyx is only available online, and only through their free trial offer. Here's how it works.

When you place your order, you'll be charged just a small shipping fee of $4.95. At that time, they send you a 30-day bottle and the clock starts ticking.On the 14th day after you place your trial order, Phallyx will charge you $99.96 for the bottle you no doubt thought was free.
In addition to that first unexpected charge, you'll also be automatically enrolled in their auto-shipment program where they send you a new bottle for the same $99.96 charge (plus shipping) every 30 days.
If this $99.96 charge and the subsequent monthly shipments are not what you want, you can call Phallyx at 1-888-528-2672 to cancel.If you do so before your 14 days are up, you will presumably avoid all charges in excess of the original $4.95.
At least Phallyx isn't as bad as some products I've seen. They force you to check a box saying you've read the terms of the trial.Most companies make it difficult to find the terms, hoping you don't see them until it's too late.
If you end up having to pay for one or more bottles, the refund policy applies only to unopened bottles, and you will be charged a restocking fee of $19.95 per bottle returned.
For a more detailed explanation of how some supplement companies screw over their customers, check this article out: Free Trial Scams – The Ugly Truth
Phallyx Pros and Cons
Advantages of Phallyx
The ingredients are all natural, and most likely quite safe for most customers to use.
Disadvantages of Phallyx
Ingredient amounts are not listed so it's tough to know whether or not there's enough of any particular component to be especially useful.
It's only available by signing up for a free trial program that quickly turns into monthly charges of more than $100, which you may not realize you're signing up for.
There's a restocking fee for returned bottles.
The Bottom Line
The Phallyx supplement itself is very much like dozens of other male performance enhancement supplements sold online. Each of the ingredients has value, but it's not a particularly comprehensive list, and more importantly, it's unlikely that the formula uses enough of each to have a significant effect.
In this regard, Phallyx is really no better or worse than most of what you'll find available online.
On the other hand, Phallyx is only available by signing up for a "free" trial that very quickly turns into repeated monthly billings.There really is no reason to align yourself with a product like this.

While I won't say it's the worst free trial offender, it is an offender nonetheless, and for that reason, I would recommend you skip it in favor of something that's more proven and that doesn't try to pass itself off as free when clearly it's anything but.
Have You Used Phallyx?

Leave Your Review Below!
Our #1 Choice For Male Enhancement – Vigrx Plus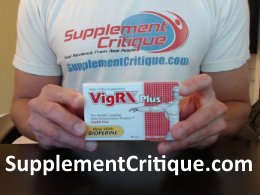 We have personally tested over 100 different male enhancement supplements, and Vigrx Plus stands out as the most effective in terms of results and customer reviews.  Not only is Vigrx Plus designed to help boost overall stamina and libido, but it's also the only product in its category to be clinically studied and PROVEN to work.
Click Here to read more about my specific results with Vigrx Plus
Want To REALLY Get Bigger?

Click Here To See Products That WORK!
Ask A Question
User Questions and Answers
No Questions Have Been Answered For This Article.