Prescription meds.

The two words that strike fear into the heart of SO many Americans.
It's why fake online pharmacies are spreading like wildfire, and why countless innocent people are getting scammed out of their money for counterfeit prescriptions.
Today we're gonna dig deep into one of these pharmacies (Pharmacy RX One) so that you can learn the tactics and exactly what to look out for when shopping online for libido-enhancing pills, erectile dysfunction meds, or really any type of medication.
It's high-time we sniff out these fake pharms and expose 'em for what they are…
But first, what's enabling these 'rogue' pharmacies to crop up so fast and furious?
Well, you and I both know prescription medication is too damn expensive.
Every year, we spend boatloads of money treating our conditions, diseases, sicknesses, etc. From diabetes to erectile dysfunction, and everything in between.
And it's draining our pocketbooks. FAST.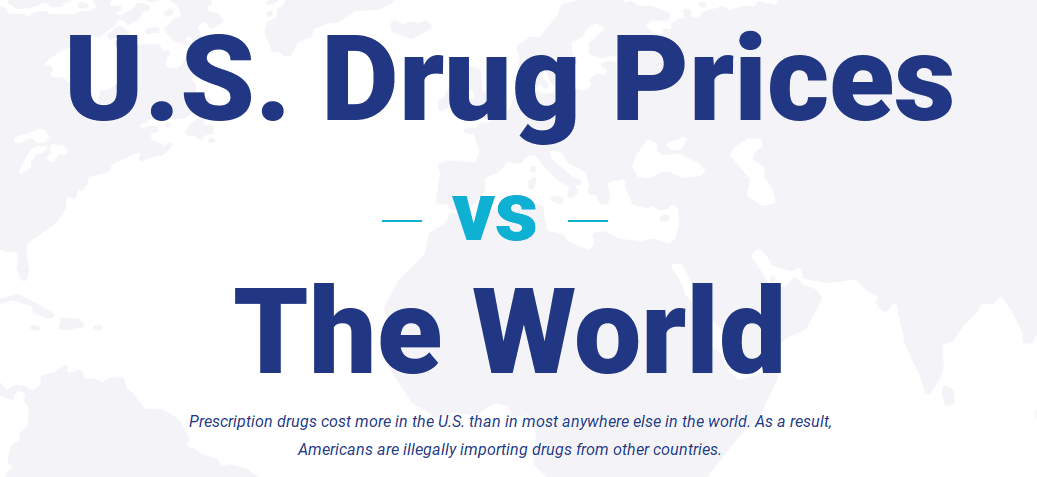 But how can the drug companies keep raising prices?

I mean, aren't there any checks and balances in place to keep them from bending us over year after year?
The short answer is… NOPE.
According to the Director of Health Services Research for the AARP, there is really nothing keeping the drug companies in check.

It's BIG business folks. Source

In fact, check this out… Drug companies are spending upwards of $6.5 BILLION every year to advertise to us.

The result of this is that we're dropping at least $457 BILLION on prescription drugs per year.

Talk about a return on investment! Source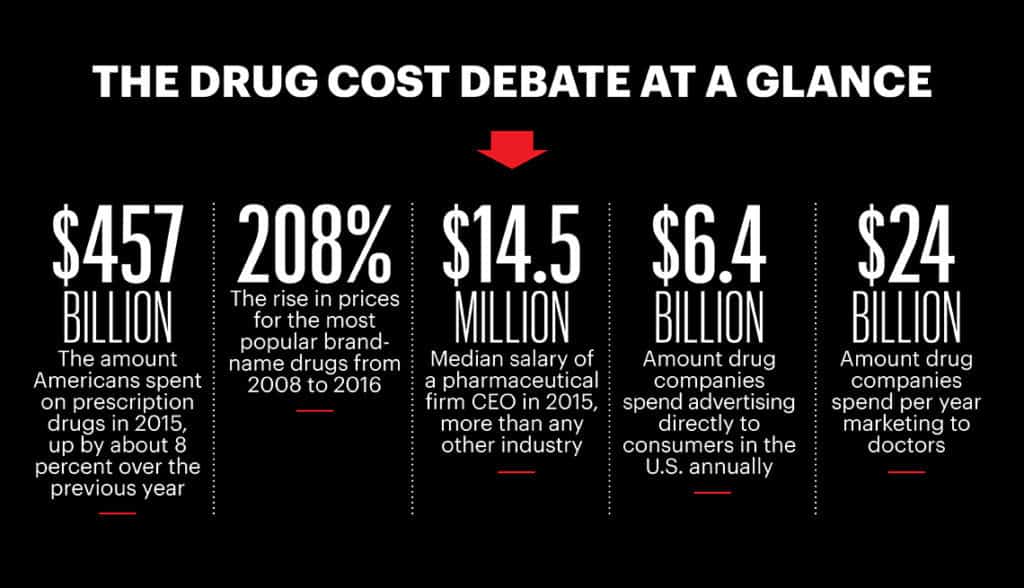 And it's not getting any cheaper.

As you can see from the image above, in less than 10 years, popular brand name drugs (think Viagra, Cialis, etc.) spiked in cost over 200%.
Who can afford it?!
So here we are, in desperate need of our precious meds, and nowhere to turn.
Well, to be fair, some of us are going the natural route…
But those seeking natural treatments (less than 25%) are definitely still in the minority. Source
Long story short, drug prices are at an all-time high, and they show no signs of getting any cheaper.

And in today's world of online shopping, you better believe we're scouring the web looking for a deal.
Unfortunately, the "deal" in this case is coming from God knows where, it contains God knows what, and it's coming at the detriment to our health and well-being.
1. What is Pharmacy RX One?

They're a dime-a-dozen, sites like Pharmacy RX One.
In fact, the National Association Boards of Pharmacy (NABP) did a study on rogue pharmacies and found that of 8,300 pharmacies reviewed, "just over 3-percent seemed to be sound." Source
In that same study, the NABP also dredged up these staggering statistics:
6,812 (nearly 85%) don't require a valid prescription from the customer's doctor
3,687 offer foreign drugs or ones not approved by the FDA
2,100 have a physical address outside of the U.S.
2,878 have servers located in foreign countries
So naturally, you're bound to come across fake pharms on your hunt for cheap medications.

Or simply if you spend time on adult sites… as these guys are notorious for their ubiquitous advertisements.
RELATED:Male Enhancement Pills That Work Immediately (And You Can Take With Alcohol)
As for me, I was served their ad while doing my thing on the interwebs.

It looked something like this:

We'll discuss more about what they sell in just a bit, but I'm sure you're wondering if it's even legal to buy products from sites like these.
Yes, Pharmacy RX One is (sorta) legal for you to by products from.

They even list that on their FAQ page.

But… that doesn't mean it's in your best interest.
Sure you can score some super-cheap pills for ED and other conditions, but you know what they say… you get what you pay for.
2. The Medications Pharmacy RX One Sell
They sell stupid-cheap male enhancement pills.

I mean, we're talkin' 60 cents for a dose of "Viagra." (Yup, note the quotes.)
They also sell pretty much everything for every ailment.

Blood pressure pills, antacids, herpes meds, pain pills, skincare, you name it.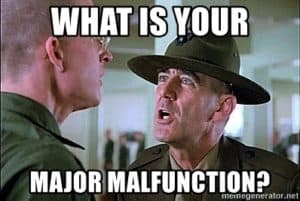 But let's focus on the ED pills for now.

And let's use some common sense to break it all down.
Alright…
Pfizer's Viagra costs about $70 per pill.And for the past 20 years, there was no getting around this.

Then just last year in 2017 Pfizer announced the release of a generic version of Viagra for half the price.

And every penis jumped for joy.
I'm no mathematician, but half of $70 is $35.
So riddle me this… if the cheapest most generic version of Viagra costs $35 a pop, how in the world can a "pharmacy" sell it for 60 cents and stay in business?
That's a trick question.They can't.
Instead, pop-up-shops like Pharmacy RX One are selling you a bill of goods. A fake product.

A bogus erection.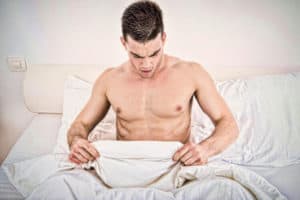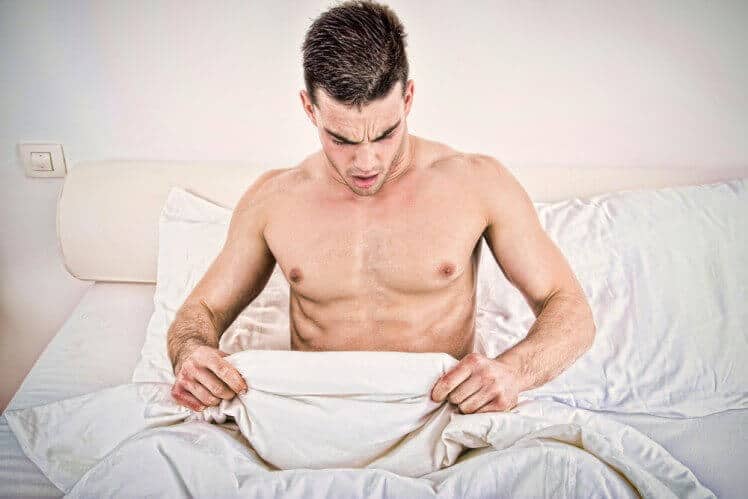 Best-case-scenario, these online pharmacies are selling counterfeit Viagra or Cialis pills that are illegally injected with Sildenafil or Tadalafil.

Worst-case-scenario is that you're getting a completely fake sugar pill with nothing in it at all. (Actually, worst-case-scenario is that you die) :-/
RELATED:The Closest Thing to Over the Counter Viagra (OTC)
Pharmacy RX One Red Flags
Companies like Pharmacy RX One put on a good front.
I mean, the very word "Pharmacy" is in the name!

And they proudly display photos of smiling doctors and pharmacists to gain your trust.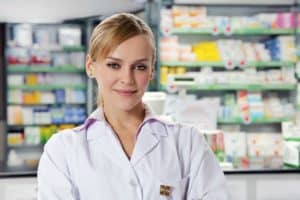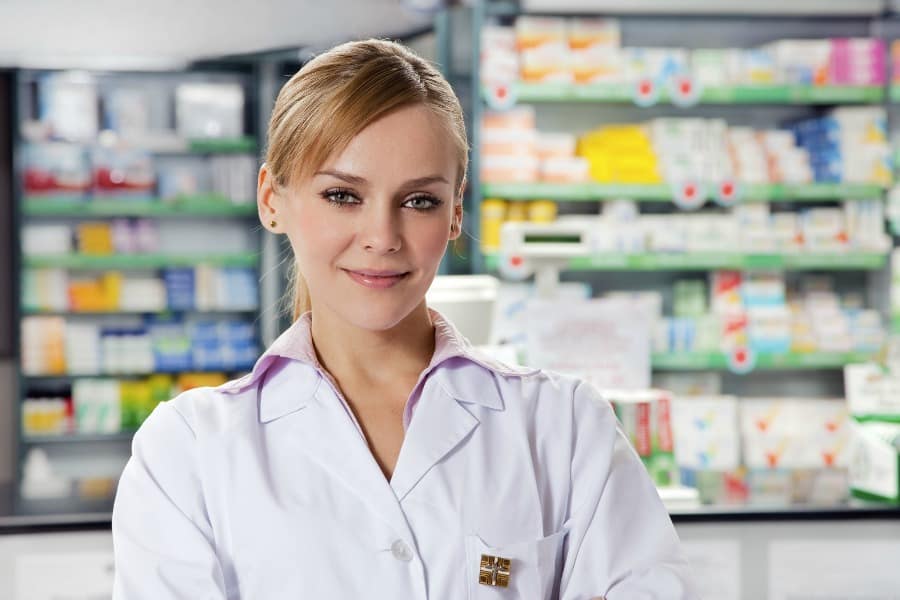 Already you can see how easy it is to dupe someone into thinking they're shopping with a legitimate pharmacy.
These sites even link to clinical studies to show authority.

But alas, they lack what matters most for a legitimate pharmacy, including:
They don't require a prescription or need proof of your condition to sell you any of their medications
They don't have the badges that show they're approved by the NABP, and don't have theVerified Internet Pharmacy Practice Sites symbol (VIPPS)
The site is functioning one day, and then down the next
They don't list any address or contact info whatsoever, so you don't know what country they're operating out of
Here's what I found out about Pharmacy RX One
On my quest to learn how to tell a rogue pharmacy from a legitimate pharmacy, I came across this insightful article published by Consumer Reports.

In the article, the author highlights a simple framework to vet an online pharmacy.
So we're going to follow these measures to see whether or not Pharmacy RX One is the real deal.
Step 1 — Is it associated with a legitimate walk-in store?

The answer is NO.

Nowhere on the website does it mention anything about CVS, Target, Walgreens, etc.
Step 2 — Does it have the VIPPS symbol?

I briefly mentioned this above, but I found out that virtuallyALL legitimate pharmacies proudly wave the VIPPS banner on their website.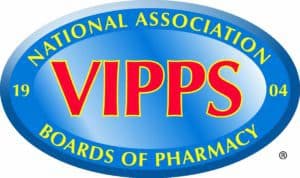 It's a badge of honor, and it tells the consumer they're in good hands.
So does Pharmacy RX One have a VIPPS banner?

The answer is NO.This means their products probably cannot be trusted, as they are not FDA-approved prescription medications.
Step 3 — Keep digging!

Try another source.
So, there's this neat tool called LegitScript.com that you simply test the online pharmacy's URL in.

Well, I tried it, and I came up bone dry again.
"Sorry, we don't have any info on https://pharmacyrxone.com/ in our database."
So far that's 3-strikes for Pharmacy RX One.
LegitScript.com also offers a cool service called 'Investigative Analysis' that'll help you win a litigious claim against a rogue pharmacy if you happen to fall victim.
So is it a scam?
They're not certified, which means they're not safe.

But…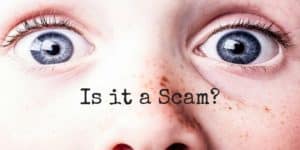 Well, it's a.) an illegal operation that is b.) selling you name brand counterfeits that you believe to be the real deal.

So yes, it is a scam.
They are far from the only ones doing it and it is thoroughly and utterly wrong.
Use your better judgement and bring a scrutinizing eye to the party when looking into products as sometimes, as in this case, they are practicing some pretty shady business routines that do not have your health and best interests in mind at all.
And remember, it's rampant.

More often than not, when searching for prescriptions online, you're likely to land on a rogue pharmacy website.

WebMD warns that 'most' are fake. Source
Many of these bogus online pharmacies position themselves as 'Canadian Pharmacies', so it's especially important to look out for those.
Do a simple Google search and you'll see what I mean…

How it impacts YOU
Check this out.
The Editor-in-Chief of USpharmacist.com, Harold E.

Cohen, puts this whole debacle in poignant words.

He writes…
"Despite the FDA's critics, there is a high assurance factor that every prescription drug submitted to the FDA for approval gets the same close scrutiny.

I know that I sleep better at night knowing my prescription medication has gone through the FDA's rigorous approval process." Source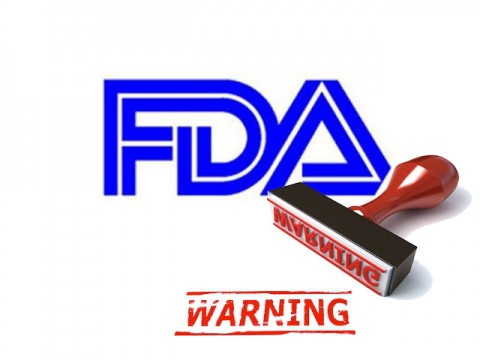 I think most would agree that the FDA plays an important role in keeping us safe.

So it's unfortunate to learn that the FDA's hands are tied when it comes to rogue pharmacies like Pharmacy RX One.
The Consumer Reports article states:
"The FDA doesn't have the authority to regulate foreign versions of medicine purchased by people over the Internet, so their ingredients might be unknown.

Also, the drugs may not have been approved by the FDA…"
Yup. This impacts you greatly.

When you pop that ED pill, you have no idea what you're putting into your body.

And this also goes for women looking for female viagra pills.

The companies might say they are legit meds, but how can you trust them?
But it's not all doom and gloom.

Remember, if you follow the Consumer Reports measures listed above, you should have no problem in detecting the BS online pharmacies.
And there's another solution…
Try an herbal supplement for ED
No… not that kind of herb.
Instead of getting a mystery erectile dysfunction pill from some bogus online pharmacy (that's probably located somewhere in Uzbekistan), you might want to try an herbal sex enhancer that straight up works.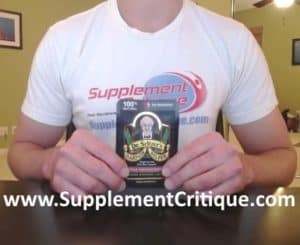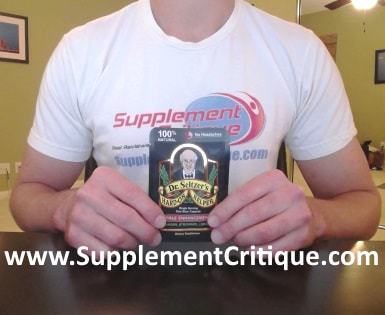 I'd be remiss not to share this with you in light of our conversation today.

Because this pill called Hardon Helper really does get results.
I know, I know… weird name.
But it's cheap. It's safe.

And the makers of the product are completely transparent about the ingredients it contains.
In fact, here they are:
120 mg of Epimedium Leaf
70 mg of Red Ginseng
70 mg American Ginseng
40 mg of Wild Yam
40 mg of Wolfberry Fruit
30 mg of Rou Cong Rong
30 mg of Chinese Raspberry
20 mg of Gordon Euryale Seed
20 mg of Schisandra Fruit
15 mg of Poria
15 mg of Longan Aril
30 mg of Xylitol
This product is not FDA approved.

But that's because it's an herbal supplement, NOT a prescription medication.

So it doesn't have to be, nor does it need to be.
Yeah, but how effective can an herbal supplement really be?

Good question.
I tested this product myself, and the results I got were impressive to say the least.

I noticed a boost in testosterone and better erections.

It was super-fast acting, and I didn't experience a single side effect.
So out of the hundred-plus male sex enhancers I've tried, I first recommend this product to any man suffering from low libido or ED.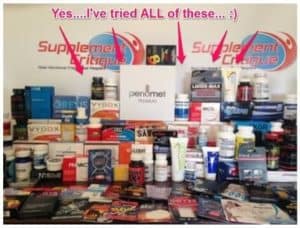 Read my full Hardon Helper review here.

You can thank me later. 😉
Or try a trusted web startup ED pharmacy
Of course, then you have startup ED pharmacies like Get Roman and Blue Chew.

These are also a good Viagra alternative, although the process can be more intimidating… as you can't just click 'buy now'.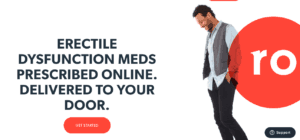 Also, these tend to be more expensive than herbal supplements like Hardon Helper, but cheaper than your traditional Viagra or Cialis prescription.
RELATED:Best Sex Pills
With these options, you'll fill out a profile and actually have an appointment with a doctor over the phone, from the comfort of your home.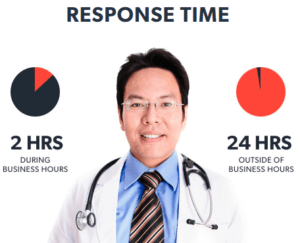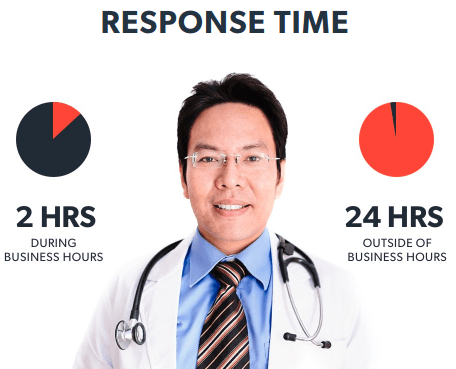 The doctor prescribes you either Sildenafil or Tadalafil, depending on your personal needs.

Then, it's shipped discreetly to your door.
If this seems like something you might be into, feel free to check out my full reviews of Get Roman and Bluechew.
Recommendations
Look, I get it.

Sometimes we reach our wits end searching for a fix.

Often, we find that what we need is either too expensive, or too questionable to take.
So when we come across 'pharmacies' like Pharmacy RX One that seem legit at first glance, and they seem to sell exactly what we need at dirt-cheap prices… we're all-too-quick to pull out our wallets.
But I recommend not to!
We've seen that there are WAY too many rogue pharmacies just waiting to shake you down for everything you're worth.
So first, do your homework.

I showed you how to detect the BS, now take the online pharmacy through the vetting process as we discussed.
If they're selling brand names like Viagra for 70 cents a pill, you can guarantee it's counterfeit.

And remember, this matters to you and your health.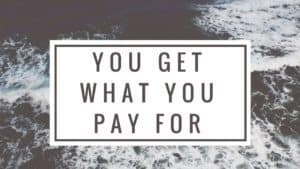 Instead of buying these mystery pills from these mystery pharmacies, I suggest trying a fast-acting herbal supplement like Hardon Helper.
I found Hardon Helper to be a really good OTC alternative to Viagra.

I've tested it myself and experienced impressive results.

So maybe you will too.
If that doesn't work for you, maybe give Get Roman or Bluechew a shot. Whatever you do, don't give up.

Your solution is out there.
And remember, before buying from online pharmacies, be sure to do your due diligence.

You owe it to yourself.
Have you used Pharmacy RX One or a similar online pharmacy?

If so, write your review in the comments below!
Top 3 Male EnhancementAffiliate Disclosure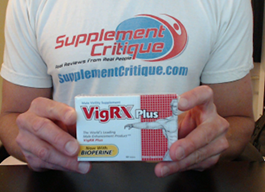 Out of the 100+ male enhancement products Ive tried, Vigrx Plus was the best.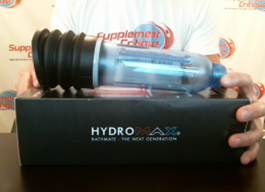 The Bathmate is a proven water-based vacuum pump that can help dramatically increase your size.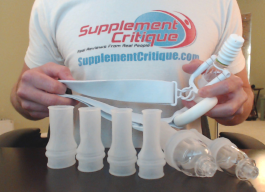 Phallosan Forte is a GREAT option for those looking to grow both length AND girth, permanently.
Honorable Mention/Inexpensive Alternative:Magnum Rings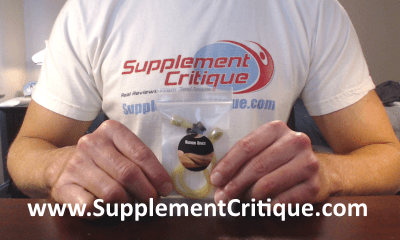 Magnum Rings are a VERY affordable option to getting both girth and length gains, at a fraction of the price of the Bathmate or Phallosan Forte.
Click Here to see our full Magnum Rings review.
2 Star User Reviews

5.0 out of 5 Stars (2 Reviews)
Have you used this supplement?
There Are no 2 Star User Reviews
Ask A Question
User Questions and Answers
No Questions Have Been Answered For This Article.