Pro Shred Elite and Max Antler Pro Review
Rob Miller | May 2, 2018
---
Product Reviewed:
The Pro Shred Elite and Max Antler Pro
|
OUT OF 5 | Review by:
Rob Miller
Last Fact Checked On:
---
REVIEWS
QUESTIONS
COMMENTS
---
Home » Pre Workout » Pro Shred Elite and Max Antler Pro Review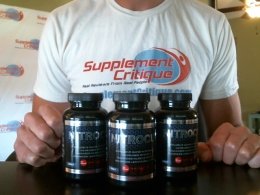 Nitrocut is a VERY effective pre workout supplement for a variety of reasons, see why here.
Contents
Where To Found
Do Pro Shred Elite and Max Antler Pro Even Work
Pro Shred Elite Ingredients
Max Antler Pro Ingredients
Recommendation
User Reviews
As long as there are men and women on this planet, there will be men who want to get lean, fit, and muscular.
I'm pretty sure it's in our DNA.
Companies that make workout supplements aren't stupid – They know this and they try to exploit it any way they can to add a whole lot of zeroes to their bottom line.
Let me be the first one to tell you guys, there is always a supplement scam going on.
I try to keep up with all of them so I can let you know what to look out for and what to avoid, but I gotta tell you, they pop of so often it's tough to keep track.
Here's one I found just yesterday.
I'm not sure how long it's been around or how long it will continue to be around, so I'm putting this review up today in the hope that I can help as many of you as possible out before you get scammed to the tune of a couple hundred dollars or more.

Where You Found Pro Shred Elite and Max Antler Pro
Chances are it started on your Facebook feed with a sponsored ad talking about the hottest new trend in workout supplements – Pro Shred Elite and Max Antler Pro.
Intrigued, you click the link to an article for more information, and you're taken to a website that appears to be Men's Health magazine.
I say "appears to be" because the website you get to has nothing whatsoever to do with Men's Health magazine.
It's actually a website called Menshealth.deals, and it's not a magazine at all.
It's a portal through which they try to funnel you to buy their products.
But let's not get ahead of ourselves.
Let's back up and walk through the article.
You might be thinking "who is this Rob and what does he know" right now, but after I point out a few details, you'll be convinced that the last thing you need is Pro Shred Elite and Max Antler Pro.
When you get to the article, the first thing you see is The Rock – Dwayne Johnson, in all his glory, the implication being that the Pro Shred Elite and Max Antler Pro stack is what he used to get his body in the shape it is.
Then they add in a few more celebrity before and afters to drive the point home that if you want to look like these guys, you've got to use what they use – Pro Shred Elite and Max Antler Pro.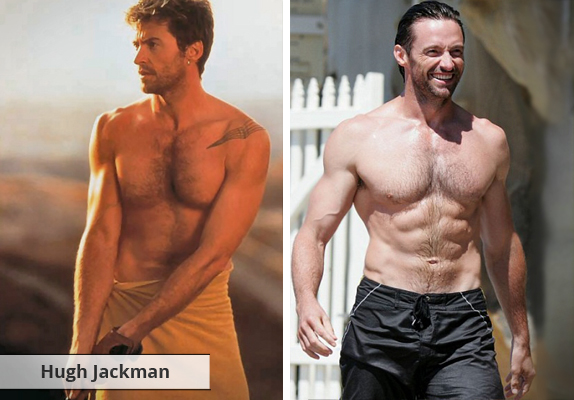 So you don't think it's only celebrities with expensive trainers who get results like this, the author of the article tells all about how he used Pro Shred Elite and Max Antler Pro, and the results he saw.
He says he was training for an upcoming competition, and his before picture alongside the after picture taken 4 weeks later: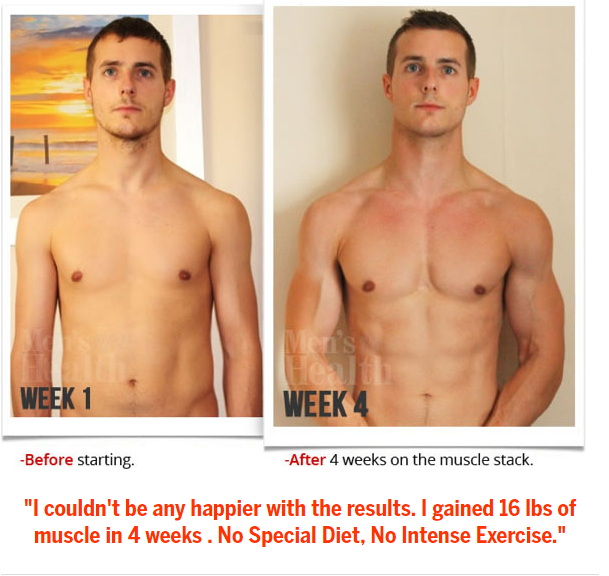 Here's the thing.  I research a lot of pre workout supplements, and I can't tell you how many times I've seen this same before and after pic.  It must be the most used stock before and after photo for bodybuilding supplements in the history of the internet.  I guarantee the guy in the photo is not named Richard Mason, which is the name of the guy who supposedly wrote this article.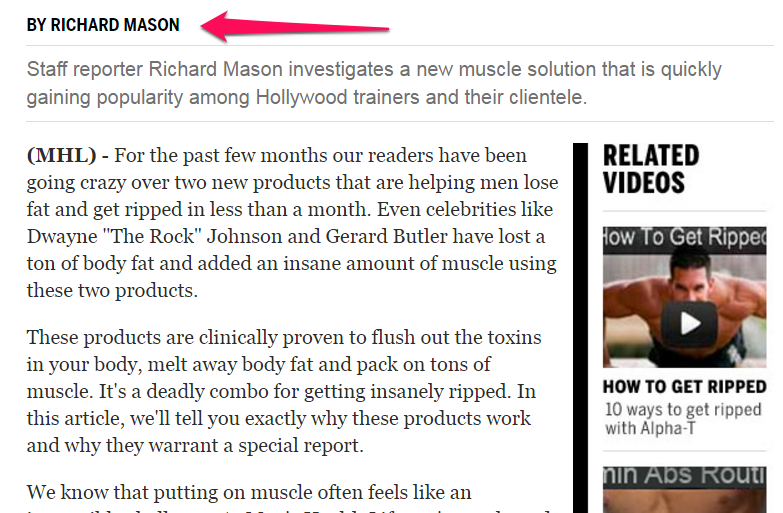 On top of that, there's no way this guy got these results without a special diet or intense exercise, especially when he claims to have been prepping for an upcoming competition.
Don't Believe a Word of It
If you're not completely convinced yet, I've got at least a few more bits of evidence for you.
This exact same article, right down to the name of the writer, the celebrity claims, the claims of what each product does, and all the images, has been, is, and will be used to sell dozens of other miracle supplement stacks.
I'd provide links to them if I could, but there are a couple reasons why I don't:
These are

hit and run operations

.

They put their webpage out, they make their money, then they pull the page and make another one with another product combination.

It's how they stay one step ahead of being completely exposed.

We try to keep up, but lots of times, by the time we get a review posted, they're gone and have already moved on.

I don't want to link to this kind of trash from my website.

You never know what kind of viruses or worms could be attached to them.
So instead, I'll link you to another review I did about a month ago.
It features the exact same article, right down to the same "celebrity endorsements" and the same comments sections, only with 2 different products – Xtreme Testrone and Extreme NO2.
But Isn't This Stuff Free?
Hell no, it's not free.
When you click the links to the Pro Shred Elite and Max Antler Prowebsites, you see that they're both offering "free trials" of their products.
Guys, these trials are anything but free.
Here's how it works.
We'll start with Pro Shred Elite because it seems to be the one they're pushing hardest with most of the links leading there.
If you sign up for the trial, they make you pay just $4.95 for shipping and they'll send you a full 30-day supply.
If it seems too good to be true, that's because it is.What you don't know because you have to click on a totally separate "Terms and Condition" webpage and scroll half way down the page to point #8:

So to make the point as clear as possible, when you sign up for this "free stuff" you'll actually be charged $87.47 for it, and not only that, you'll pay $87.47 for it every month from now on!?
Is Max Antler Pro Any Different?
Another Hell no, except that Max Antler Pro charges $79.97 for the "free" bottle and every month after that until you cancel:

So if you believe the "article" and sign up for the free trials, you'll see charges totaling $167.44in 14 days and every 30 days after that until you figure out what's going on and cancel.
What if You've Already Been Scammed?
If you're here because you've already signed up for this crap and you're trying to find a way out of it, here's the contact information provided for each product:
ProShred Elite: 1-844-4PSHRED
Max Antler Pro: 1-844-2ANTLER
In the best case scenario, you call and cancel within the 14 day trial period and they don't charge you any more than the original shipping fees.
If you're beyond those 14 days, cancel your subscription to avoid further charges, but you're unlikely to be refunded charges they've already applied.
They DO offer a 30 day refund as per their policy, HOWEVER, there's a few other terms and conditions that you need to meet in order to actually get a refund.
So essentially if you opened the bottle at all, broke the seal, or are beyond the 30 day point of purchase you're shit out of luck.

Do Pro Shred Elite and Max Antler Pro Even Work?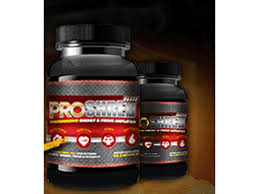 That's a good question.
Up till now, we've only talked about the marketing BS, but we haven't talked about the products themselves.
If they're really good, maybe you're willing to shell out the cash for them.
Fair enough.
I haven't tried either Pro Shred Elite or Max Antler Pro myself, and as luck would have it, there are no independent customer reviews onlinefor either one of them.
So figuring out if they'll work by learning about the experiences of other real guys isn't gonna happen.
I checked their websites for any information I could find.

Pro Shred Elite Ingredients
They list L-Arginine, L-Citrulline, and L-Norvalline as the ingredients in Pro Shred Elite.
These amino acids will increase the amount of Nitric Oxide in your system, opening up your blood vessels, giving you more energy and more pump.
But they don't indicated how much of each ingredient they put in the formula, and they don't list any other ingredients.
I don't know about you, but this isn't something I would pay $87.47 for.
You can get these ingredients in bulk for way cheaper and probably take a way more effective dose for less than half the price.

Max Antler Pro Ingredients
Max Antler Pro doesn't even list any of its ingredients.
It talks about Deer Antler Velvet and how it boosts growth hormones, but doesn't get specific about what's actually in it and how it's supposed to work.

Recommendation
Look, you can make your own decisions, and the truth is I haven't tried Pro Shred Elite and Max Antler Pro myself.
But it has to be pretty clear by now that these products exist far more for the benefit of the people selling them than for the people using them.
You might get a little workout help from these two, but I can almost guarantee it won't be worth the money you'll pay or the hassle you'll encounter when you try to cancel the monthly billing.

Have You Used Pro Shred Elite and Max Antler Pro?
Leave Your Review Below!
Check Out One Of My Top Pre / Post Workout Supplements – Crazy Mass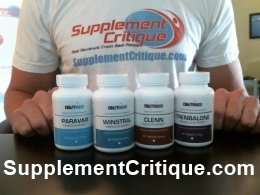 I've been researching pre and post workout products for years now, and recently came across a great combo of supplements called the Crazy Mass Cutting Stack.
This stack combines 4 different supplements that are used in conjunction to provide great results.
I recently got a chance to test it out and post my feedback, click here to read my official review.
How People Found This Review:
and proshred reviews
User Reviews
David's Review
this is crap never recieved product but got charged. hung up on 3 times after they said they would not do anything for me. Told I would recieve a confirmation e-mail but waiting to see.



Was this review helpful to you?
15 out of 18 people found this review helpful.
---
Horrible
my results were nul and void of any positive effect. Not only did the product NOT work - they automatically put me on a monthly shipment at 80 bucks!

When I was finally able to speak with a customer service rep - the texted script they read over the phone was so robot like - I had to have them continuously repeate over and over - - asking them to slow down as their speech was slurred If I could rate it for less than one star, I would.

Was this review helpful to you?
5 out of 5 people found this review helpful.
---
Scam
Both of the products are scam. They will charge you around 7$ for trials and then keep charging you 90$ until you change your credit card.

PLEASE DO NOT FALL FOR THIS BULLSHIT

Was this review helpful to you?
1 out of 1 people found this review helpful.
---
Want To Really Get Ripped?

Click Here To Download My FREE
Ask A Question
User Questions and Answers
---

Please don't send me any of this product. I have sent you back your order but why have you charged me twice this month ? -robert

SupplementCritique.com is a review website. We don't sell products and have no affiliation with Pro Shred Elite and/or Max Antler Pro. You'll need to contact them directly to cancel your orders. The phone number for Max Antler Pro is 844-2ANTLER. For Pro Shred Elite, it's 844-4PSHRED.- Rob
Was this question helpful to you?
7

out of 10 people found this question helpful.
ASK A NEW QUESTION
---

Does this product help you to stay hard and help your sexual needs -Stephen mcsween

Not really. They're workout supplements.- Rob
Was this question helpful to you?
3

out of 3 people found this question helpful.
ASK A NEW QUESTION
---

I want to cancel my future orders for proshred product my cust PO# is 606013 i need ypu to cancel this PO t once I have tried to call the phone # is always busy 30 minutes-1hour no one picks up just music on hold Please confirm the cancellation by providing the cancellation # I had cancelled the Antler product last week Pradeep Singh -PRADEEP

- Rob
Was this question helpful to you?
2

out of 2 people found this question helpful.
ASK A NEW QUESTION
---