Pro Supps Dr. Jekyll Review – Does It Work?
By:
Rob Miller
Fact Checked On: 12-1-2014
Pro Supps Dr. Jekyll Overview
Pro Supps makes several pre workout formulas.

They've got one called Hyde, which is said to bring out the animal side of anyone.

The one we're looking at today is called Pro Supps Dr. Jekyll.

This one is said to provide everything you want in a pre workout, but without turning you into your "evil alter ego." With Pro Supps Dr. Jekyll, you'll see energy, pumps, strength, and endurance, but on a more "human" level than what you get with their Hyde product.
Pro Supps Dr. Jekyll Ingredients and How They Work
The Pro Supps Dr. Jekyll formula is broken down into 5 complexes to get the job done:
The Endurance Complex uses Beta Alanine and L-Histidine Monohydrochloride to increase muscle endurance by hindering the buildup of lactic acid which causes muscle fatigue.
The Amino Matrix uses primarily L-Leucine to ensure smooth post workout muscle recovery.
The Strength Matrix contains Creatine Hydrochloride to provide added muscle energy and strength, allowing you to push more weight and get more results.
The Energy & Focus Matrix includes Caffeine and Pikatropin.

The 100mg of caffeine provides energy without going overboard and the Pikatropin enhances focus and cognitive ability.
The Pump Matrix includes L-Citrulline Malate, Agmatine Sulfage, and L-Norvaline to increase the presence of nitric oxide, allowing for more blood to flow to your muscles.

This means better oxygen and nutrient delivery and better pumps.
The recommended dose is 1 scoop mixed with water about half an hour before your workout.

You can up that to as much as 2 scoops if that's what works best for you.
Pro Supps Dr. Jekyll Pros and Cons
Advantages of Pro Supps Dr. Jekyll
It's got caffeine, but not too much, so there's energy, but not jitters.
There are tons of positive Pro Supps Dr. Jekyll reviews, with most talking about clean energy and post workout recovery.
It's a very well-rounded formula with nitric oxide boosters, amino acids, and creatine.
There are plenty of flavors, and most reviews say they taste great and mix well.
Disadvantages of Pro Supps Dr. Jekyll
For guys who need lots of stimulants, Pro Supps Dr. Jekyll may not be enough.
Where to Buy
You can purchase Pro Supps Dr. Jekyllonline. The 30 serving tub, which should take you through 30 workouts if you use just one scoop, sells for about $30.
Conclusion
There's a lot to like about Pro Supps Dr. Jekyll, and most customer reviews I've seen tend to agree.If you're good with some stimulant, but not too much, this is a good choice.

The taste is good, the energy and focus are strong, and the pumps are plenty.
Have You Used Pro Supps Dr. Jekyll?

Leave Your Review Below!
Top 3 Pre WorkoutAffiliate Disclosure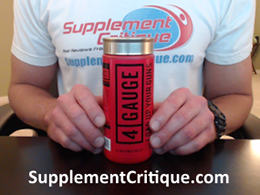 4 Gauge is a brand new pre workout that kicks in FAST and will rev up your workouts.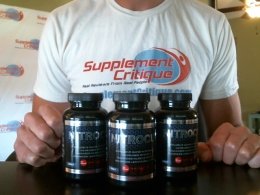 Nitrocut is a VERY effective pre workout supplement for a variety of reasons, see why here.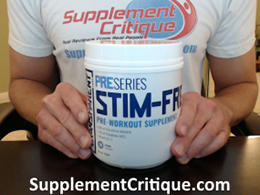 If you're looking for a stim-free pre workout, add Transparent stim-free to your list!
Want To Really Get Ripped?

Click Here To Download My FREE "Get Ripped" Ebook!
Ask A Question
User Questions and Answers
No Questions Have Been Answered For This Article.