Amphetarol Review – Does It Really Work?
By:
Rob Miller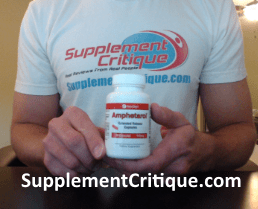 Millions of college students around the country will do whatever it takes to get an edge in the classroom. Many often turn to medications for ADHD, often obtained without a prescription from someone who has one. However, what if there was an all natural supplement that mimicked the effects of adderall and was freely available over the counter, and gave you the EXACT same effects as those drugs did?
Well Amphetarol, an all natural nootropic supplement we recently had a chance to test out, promises just that. I came across it when I was doing my research on some of the latest Nootropics on the market, and was intrigued by what I was reading. But, does this supplement really work the way they say it does, or is it just full of hype. We set out to learn everything about this supplement to help you make an informed decision.
Click Here to jump to my personal results.
What is Amphetarol?
Marketed and sold by a company called Gentech, Amphetarol is a dietary supplement that was apparently designed to help increase mental focus, improve memory and cognition, as well as help with alertness and concentration. It does this through a proprietary blend of ingredients, which are: dimethylaminoethanol, 1 3 7-trimethylxanthine, beta-phenylethylamine, L-Theanine, cytidine 5′-diphosphocholine, synephrine hcl, n n-dimethyl-4-hydroxyphenylethylamine, schizandrol a, and Vinpocetine.
Without going into a ridiculously lengthy (and boring) discussion about each one of these ingredients, I'll provide a quick snapshot of what they are and what they're supposed to do:
Dimethylaminoethanol – Effectually known as DMAE, this ingredient is a primary alcohol whos effects have been clinically studied to have the potential to increase vigilance and alertness, along with a positive influence in mood. (1)
1 3 7-trimethylxanthine – Caffeine…literally, that's it. It's caffeine, and it is not reported how much is in one pill (although I would guess not very much).
L-Theanine – Theanine has been studied for it's ability to potentially reduce stress by inducing a relaxing effect without making you drowsy. However, there really isn't enough data at this point to support those claims. (2)
Cytidine 5′-diphosphocholine – Otherwise known as Citicoline, this ingredient has been shown in preliminary research to help prevent memory impairment, as well as improve memory and mental energy. (3)
Synephrine hcl – Bitter orange as it's commonly known, this extract has been advertised to help treat a wide variety of ailments, including weight loss, anxiety, and even allergies. There is very little evidence to suggest, however, that it can help increase mental cognition or focus. (4)
n n-dimethyl-4-hydroxyphenylethylamine – Also known as Hordenine, this compound has been used by bodybuilders as a weight loss supplement because of its central nervous system stimulant properties. (4)
Schizandrol a – Derived from an ancient chinese medicinal herb called Schisandra, schizandrol a has been shown in one clinical study involving rats to cause significant elevations of dopamine with a 50 mg dose. (5)
Vinpocetine – There is some evidence to suggest that Vinpocetine "may" have a small effect on the decline of thinking skills due to various causes, the evidence is still insufficient.

You can click here if you'd like to see a photo of the label.
So Does Amphetarol Really Work?
Well, from my experience, no. Before I continue, I think I should give you a little background of the types of nootropic supplements. Some of these supplements are designed to work right away (think like 30 – 45 min.) and some are designed to be taken over a period of time (like 2 – 4 weeks) before they reach their intended effect. Amphetarol is advertised as both a "fast acting" as well as a long term supplement, and they do mention that it can take 3 or more months to see the best results. For the purposes of this review, I tried this supplement for 2 weeks to assess its fast acting properties.
I took it exactly as described in the directions (which calls for 1 capsule daily), and waited for it to kick in. Being that it contains caffeine, I expected at the VERY least I would get a gentle but noticeable increase in energy, but apparently it doesn't contain too much of the stuff because I didn't feel anything.

There was no eye-opening clarity, no sudden burst of focus or concentration, and certainly didn't help with memory recall from what I could tell.
Is it safe?
Unlike many other nootropic supplements, Amphetarol does contain a number of stimulants that may cause side effects including increased anxiety and irritation. My suggestion would be that you take on a full stomach, first thing in the morning to lessen the effects and to assess your individual tolerance.
To help lessen these side effects you could also consider combining it with a stress relieving supplement like phenibut. Phenibut works similar to a benzodiazapene, but is completely legal and doesn't require a prescription.
Is it Amphetarol or AdderRx?
One thing that REALLY caught my eye which I didn't notice before was the label. If you look REALLY closely, you'll see that the Ampheterol label was actually placed over a label of a different product called AddeRx. Check out this video below to see what I'm talking about:
I have NO IDEA why they would have done this, but my guess is that maybe because the name was "similar" sounding to Adderall, that the makers might have been a bit jumpy about the potential for a lawsuit over the name. Either way, from what I can tell Amphetarol and AdderRx are EXACTLY the same product, with exactly the same ingredients.
Recommendation
I'm not sure where all these rave reviews of Amphetarol came from on Amazon…my suspicion is that the reviewers were either a.) paid by the company to endorse it, b.) taking a different dose, perhaps more then 1 capsule, or c.) they got a really good batch that I unfortunately didn't get.
I would be lying to you if my gut feeling didn't tell me that I think the reviewers were paid, but of course there really isn't any way for me to prove that. From my overall experience, I'd have to say that it doesn't actually work as well as they say it does. However, just like every other supplement we've tested on the market, individual results WILL vary.
That said, I think there are a number of alternatives on the market that would better suit most people.
Have you used Amphetarol? Leave Your Review Below!
References
1.) Dimethylaminoethanol – http://en.wikipedia.org/wiki/Dimethylethanolamine
2.) L-Theanine – http://www.drugs.com/npc/l-theanine.html
3.) Citicoline – http://en.wikipedia.org/wiki/Citicoline
4.) Bitter Orange – http://www.webmd.com/vitamins-supplements/ingredientmono-976-bitter%20orange.aspx?activeingredientid=976&activeingredientname=bitter%20orange
5.) Schizandrol A – http://www.ncbi.nlm.nih.gov/pubmed/1678991
Top 3 NootropicsAffiliate Disclosure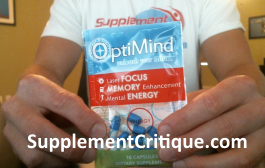 Optimind is the closest thing to Aderall that Ive tested, and Ive tested ALOT of Nootropics.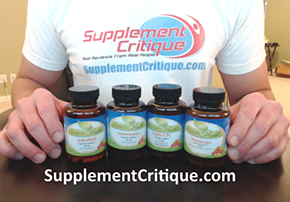 The Nootropics All Star Pack is a GREAT combo of supplements that will improve focus, concentration, and mood.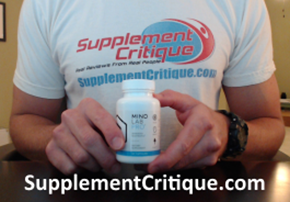 Mind Lab Pro takes a longer, but equally as effective, approach to increasing focus.
How People Found This Review:
and amphetarol, and amphetarol reviews
User Reviews

1.0 out of 5 Stars (1 Reviews)
Have you used this supplement?
DOES NOT WORK
This stuff does not work. It's a complete waste of money.

Was this review helpful to you?

---
Want To See What Supplements
Work Like Adderall?

Click Here To Find Out!
Ask A Question
User Questions and Answers
No Questions Have Been Answered For This Article.