Pro Supps Hyde V2 Review – Should You Use It?
By:
Rob Miller
Fact Checked On: 5-2-2018
Pro Supps Hyde V2 Overview
They say it's formulated to be the most extreme and effective pre workout on the market.

In fact, there are warnings and cautions that you should only ever use one scoop, never take it within 4 hours of bedtime, and most importantly, that Pro Supps Hyde V2 is only for the most serious and committed exercisers among us.

In other words, this stuff doesn't mess around.

So if you're looking for a hard core pre workout, read on to find out more.
The promise of Pro Supps Hyde V2 is that like Mr. Hyde, you'll be almost more animal than human, and that you'll achieve insane energy, intense focus, and unreal pumps.

So what's in the formula that can give you all that?
Pro Supps Hyde V2 Ingredients and How They Work
Pro Supps Hyde V2 is made up of 4 blends: The Strength Matrix, The Caffeine Matrix, The Intensity Matrix, and The Focal Matrix.
The Strength Matrix contains:
Beta Alanine to combat muscle fatigue so you can keep going longer.
Creatine to give power to your muscle fibers.
L-Leucine and L-Citrulline Malate for insane muscle pumps.
Agmatine Sulfate for superior nutrient transport.
The Caffeine Matrix contains:
3 kinds of caffeine for a total of 419mg per serving.
The Intensity Matrix contains:
Yohimbe for increased energy
Acacia Rigidula Leaf
Rauwolfia Vomitora Root
The Focal Matrix contains:
Picamilon
Nobile Orchid Stem for reducing inflammation.
N-Phenylacetyl-L-polyglycine ethyl ester for increased concentration and greater cognitive abilities.
The recommended serving size is 1 scoop.

In fact, you're cautioned against going over, probably because 400+ mgs of caffeine is plenty.
Pro Supps Hyde V2 Pros and Cons
Advantages of Pro Supps Hyde V2
It's cost effective since you're limited to 1 scoop per serving, unlike some other powders that say the dose is 1 scoop then recommend that you increase it.
It comes in 8 flavors: Fruit Punch, Watermelon, Orange Guava, Blue Razz, Grape, Lemon Razz, Green Apple. and Red Razz.
There are tons of favorable Pro Supps Hyde V2 reviews
Disadvantages of Pro Supps Hyde V2
It's very high on the stimulants, so if you're caffeine sensitive, you'll have to be careful.

And for anyone, you shouldn't use anything else with caffeine while you're using Pro Supps Hyde V2.
Where to Buy
You can purchase Pro Supps Hyde V2through several different online retailers.

The 40 serving tub sells for anywhere from $27 to $30, which makes it very affordable.
Conclusion
As long as you can handle your stimulants, Pro Supps Hyde V2 can give you what you need in a strong, intense pre workout powder.
Have You Used Pro Supps Hyde V2?Leave Your Review Below!
Top 3 Pre WorkoutAffiliate Disclosure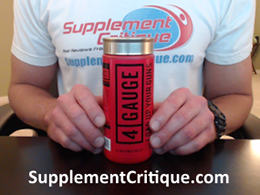 4 Gauge is a brand new pre workout that kicks in FAST and will rev up your workouts.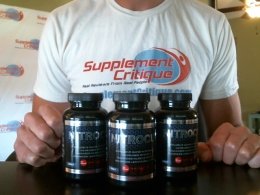 Nitrocut is a VERY effective pre workout supplement for a variety of reasons, see why here.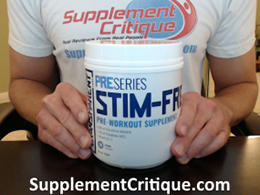 If you're looking for a stim-free pre workout, add Transparent stim-free to your list!
Want To Really Get Ripped?

Click Here To Download My FREE
Ask A Question
User Questions and Answers
No Questions Have Been Answered For This Article.