Reliable Richard Review
By:
Rob Miller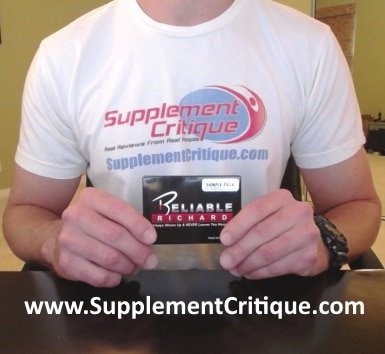 ---
I recently had one of my site visitors ask me if I've ever heard of Reliable Richard ed pills.
The gentleman that approached me actually went so far as to say that their supplements work better than prescription drugs like Viagra, Cialis, etc.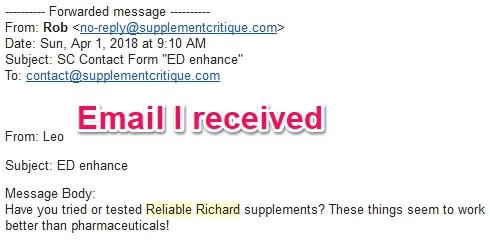 I actually hadn't heard about it yet, but that's not unusual in the least.
Supplements like this come out every day, and it's nearly impossible to keep up with all of them.
But the part where he said that it seemed to work better than pharmaceuticals, now that sparked my attention.
When someone tells me that a particular pill works better than Viagra, it's usually because they are pumping Viagra into their supposed all natural supplement.
This has happened dozens of times, and companies that have been caught doing this include Rhino pills, Ready Man, and a host of others.
So is Reliable Richard doing this?
Unless you have it clinically tested in a lab, there's no way to tell for sure.
However, I decided to try out each and every one of the Reliable Richard product line.
I can tell you from personally taking prescription ed medications like Viagra and Cialis what the effects are like.
Related Article: 7 BEST Over The Counter Viagra Alternatives
First off, let's talk a bit about who they are and what products they sell.
What is Reliable Richard?
Located in Fort Worth, Texas, Reliable Richard is in one business and one business only.
Sexual enhancement supplementation.
They make several different brands of products, including (click on each to jump to my full review):
The company is located in Keller, Texas, and is owned by a company called Russ N Kell LLC.
I've actually bought and tested each of these, here are my reviews of each below.

My Incredi-bull Review
Reliable Richard says that you'll "be a bull in the bedroom" with this pill, and that even the slightest sexual thought will trigger a massive boner.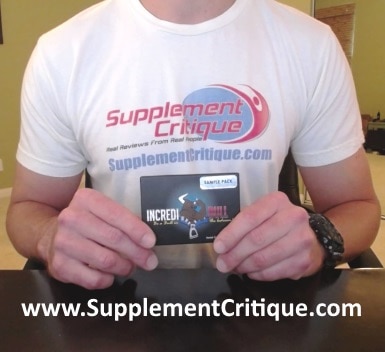 But does it really live up to the claim?
The official ingredients list mentions the following in Incredi-Bull:
Epimedium: 125 mg
Muira Puama: 110 mg
Korean Ginseng: 50 mg
Boiled Rehamannia Root: 35 mg
Tongkat Ali: 30 mg
Here's a snapshot of the label: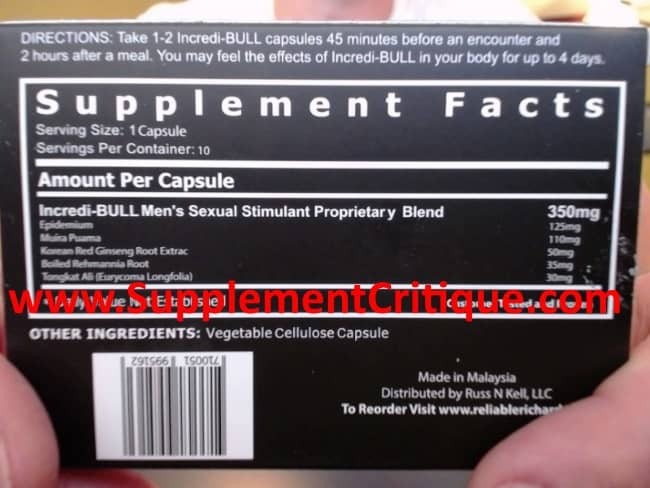 My Personal Results With Incredi-Bull
The instructions on the label state that you should take 1 – 2 capsules of Incredi-Bull 45 min. prior to a sexual encounter, and 2 hours after a meal.
Just like with all of the other pills Reliable Richard sells, they explicitly mention that you may feel the effects for up to 4 days.
I can honestly say that it does exactly that, if maybe a bit shorter.
Instead of taking just 1 pill to start, I decided to go all in and took both capsules at the same time.
Mind you I did this first thing in the morning on a completely empty stomach, thinking it would help it kick in quicker.
Well, it sure did!
I actually started feeling it after about 30 minutes, and it seemed to peak after about 2 hours.
It produced pretty much all the things they mentioned on their site, including:
Larger / fuller erections
Increased libido
Reduced recovery time
Lasted WAY longer
That last benefit was especially apparent for Incredi-Bull.
Usually it takes me about 10 minutes or so to climax if I'm trying hard enough to do so.
With this stuff, I felt like I could have lasted HOURS.
My official orgasm time was probably somewhere in the realm of 25 min., but I could definitely tell I had full control over when that would happen.
Side Effects: I'm not sure if it was the Incredi-Bull causing it or what, but I got the same sensation that I got with the original Reliable Richard.
It was like this weird headache and stuffy nose that sort of just came and went.
My Overall Rating: 4.5 out of 5 stars

My Sexpert Review
Next up on the list is Sexpert, which they call "cliffs notes for the bedroom".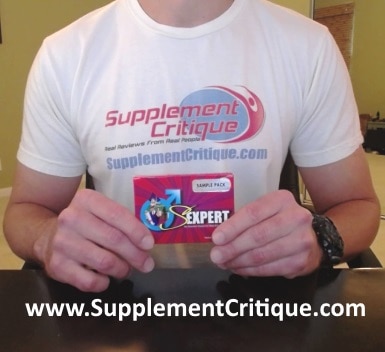 Essentially, it will make you a "sexpert" in the bedroom, which will have all of the ladies lining up.
The key difference Sexpert has from all of the other products in their line up is a focus on blood flow.
As I've talked about in several reviews in the past, blood flow is crucial for generating harder and stronger erections.
If you have poor blood flow, then there's no way around it.
You will NOT have a good erection.
In fact, a lack of blood flow is the chief cause of erectile dysfunction issues.
So what causes this increase in blood flow?
The ingredients list in Sexpert includes the following:
Korean Red Ginseng: 125 mg
Tongkat Ali: 125 mg
Radix Astragalus Membranaceus: 100 mg
Fructus Momordica Charantia: 75 mg
Rhodiola Rosea: 75 mg
Here's a snapshot of the label: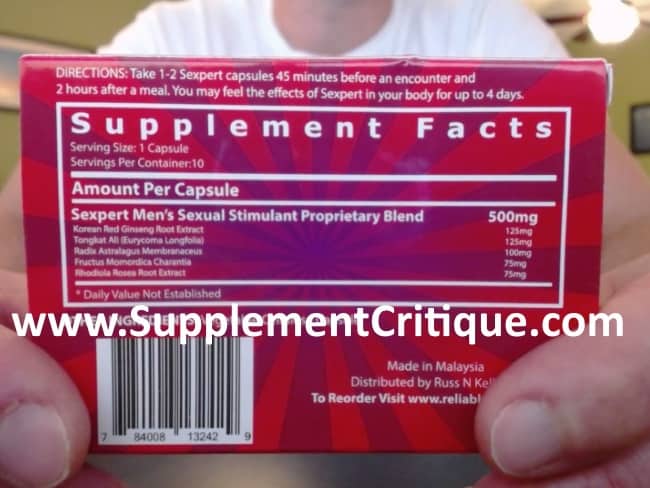 My Personal Results
The directions on the label are the same as the others.
Feeling adventurous, I decided to do the same thing I did with Incredi-Bull and took 2 pills at the same time.
With the other pills, they mention that you don't require any stimulation to get it up.
So unlike with the other pills, I decided to just sit around and wait it out to see if I would get any random boners.
So I waited, and waited, and waited.
I probably waited about 4 or 5 hours and noticed that nothing seemed to be happening.
Getting a little frustrated, I decided to stimulate myself a bit to see if anything would happen.
I did get a woody, but this one seemed different than the ones I had with Hard Dawn and original Reliable Richard.
It was sort of blah to be honest.
I didn't really feel bigger or fuller erections, nor did I feel like I could last any longer.
The only sensation I got from it was maybe a little boost in libido, but nothing to write home about.
Side Effects: I didn't notice any side effects from taking Sexpert.
Overall Rating:2 out of 5 stars

My Good Timez Review
Good Timez appears to be an improved formula of their original Reliable Richard formula.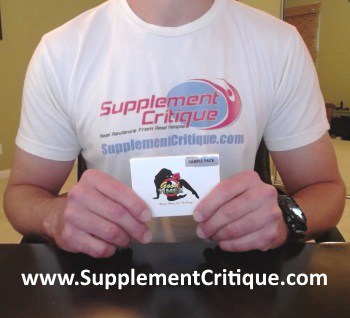 It contains many of the same ingredients that Reliable Richard does, with a few added ones.
They also adjusted the dose size of each individual ingredients slightly, here's the full list:
Eurycoma Longifolia: 154 mg
Flos Cartharmi: 24.5 mg
Rhizoma Cucurmae Longae: 49 mg
Gingko Biloba: 49 mg
Herba Epimedii: 24.5 mg
Astragalus Membranaceus: 24.5 mg
Here's a snapshot of the label: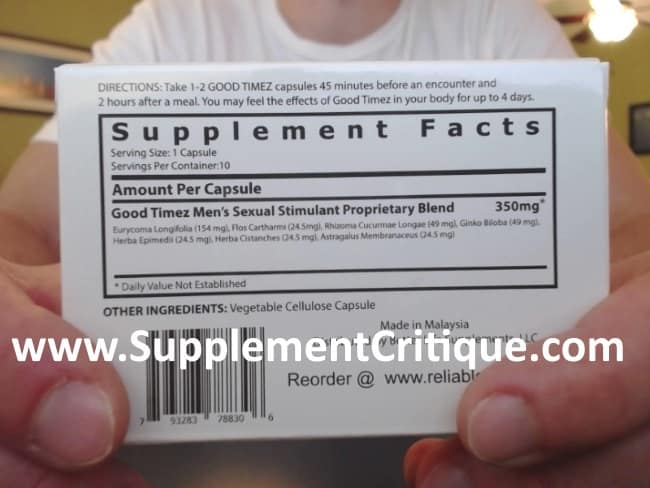 My Results With Good Timez
For me, the results I got with Good Timez were virtually identical to that of the original Reliable Richard formula.
This didn't come as much of a surprise, as the ingredients are basically the same.
The effects seemed to linger for a few days, and unlike with the others I did NOT need any stimulation.
The boners were just coming and going all day long without any "input" from me.
Side Effects:None to report.
Overall Rating: 4.5 out of 5 stars
My Strong Review
I haven't had a chance to test this one out yet, but I will update this review shortly when I have.
Where To Buy Reliable Richard
It appears that you can buy their entire product line on both their official website (www.ReliableRichard.com), and on Amazon.
From what I can tell, the prices are a bit more expensive on an average of $4 or so.
Some guys may find it more convenient to buy it on Amazon, which backs all of their purchases.
On the flip side, Reliable Richard also offers a 30 day money back guarantee.
There's a few caveats to this, including:
All product must be returned to them within 30 days
If you bought more than one product unit, then only one unit may be opened
Only applies to brand new customers
It should also be noted that all of their products are shipped discreetly in a plain unmarked envelope.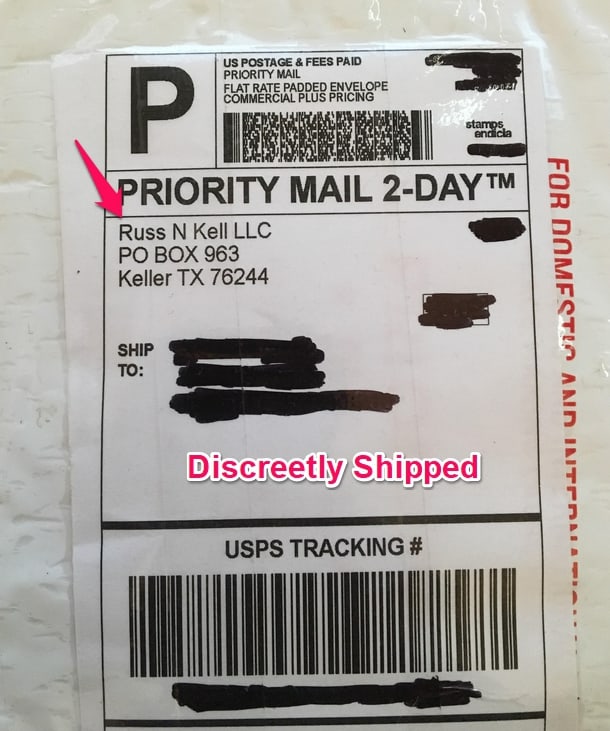 The only thing it will say on the package in the return address is "Russ N Kell LLC", so your mailman won't know you just bought a sexual enhancement pill.
Recommendation
After personally testing out the entire Reliable Richard brand, I can say with 100% certainty that their stuff WORKS.
I had a minor potential side effect, but again I cannot be sure that it was entirely caused by Reliable Richard itself and when weighed against the positive effects that I got out of it, it was well worth it.
What's more, I didn't get any sense that they're pumping any illegal ingredients into their formula.
If they were, I would have no problem calling out Reliable Richard as not safe to consume.
Considering they've been around for a few years, I'm guessing that the FDA has at one point or another tested their products for any illegal ingredients.
If they had found ANYTHING that wasn't supposed to be in their product, we would have heard about it by now.
In my personal experience, the best products were the original Reliable Richard, Hard Dawn, Incredi-Bull,
If you've been on the fence about trying ANY of the Reliable Richard pills, I would highly recommend you get off the fence and give it a go!
Have You Used Reliable Richard? Leave Your Review Below!
Looking To REALLY Perform Better In Bed?

Click Here To See My Top Choice!
Ask A Question
User Questions and Answers
No Questions Have Been Answered For This Article.