All Weekend Pill Review: Where Did It Go?
Rob Miller | May 6, 2018
---
Product Reviewed:
All Weekend Pill
|
OUT OF 5 | Review by:
Rob Miller
|
---
REVIEWS
QUESTIONS
COMMENTS
---
Home » me-no-ads » All Weekend Pill Review: Where Did It Go?


I've had a few guys come to me the last few months and ask me if I'd ever heard of a pill called "All Weekend".
When someone comes to me with a supplement request like this, the very first thing I do is hit Google.
Unfortunately, when I did that nothing showed up.
And when I say "nothing" I mean NOTHING.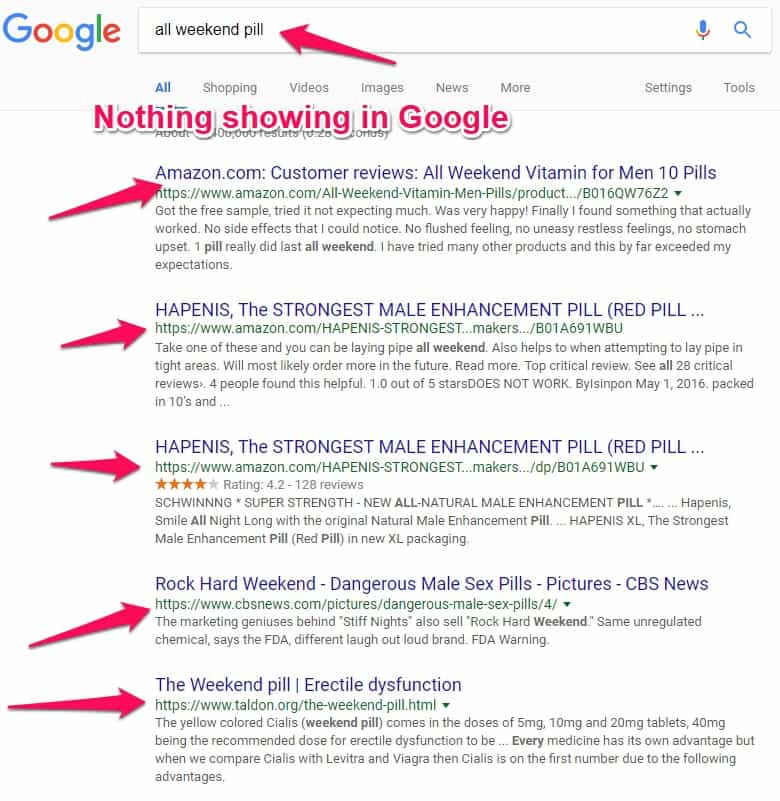 There's a link in Amazon that talks about a pill called Hapenis, but apparently it has nothing to do with this vitamin.
From the suggested searches, it appears that this product is being heavily promoted via the mail.
I get these mailers all the time, and sometimes they are a bit….
graphic.
If anyone has any information on All Weekend capsules, PLEASE contact me here.
Specifically, I'm looking for a mailer or other physical item that I can use to do a full All Weekend long pill review.
If you have a website, that would be even better.
I try to do my best to respond to comments and emails within 24 hours, and I would really appreciate it!
If you're looking for a All Weekend Pill Alternative
You might want to check out a supplement called Hardon Helper.
It's the best fast acting, take-as-needed pill that I've ever personally tested, and I've tested a TON of these supplements over the years.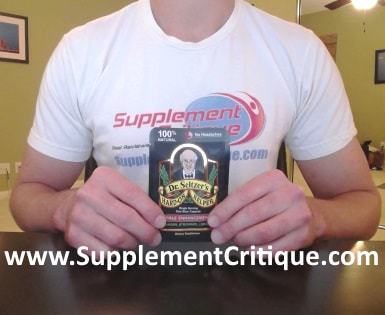 Read my review here:  https://www.supplementcritique.com/hardon-helper-review-dr-seltzers-awesome-formula-and-my-results/
Thanks!
Rob
SupplementCritique.com
User Reviews
All Weekend was great while it was available.
I received the All Weekend Supplement trial in the mail and thought it was the best male supplement I had ever tried.It was great! It was like I was 30 years younger.

I ordered it a few times.It was reasonably priced too- 10 pills for $35. Then one time I tried to reorder and their website was no longer up.

All traces of them had disappeared from the internet.That leads me to believe that they were either bought out or shut down for one reason or another.

Maybe they could have even had a problem with FDA. I saw where multiple supplements had been shut down or blacklisted by the FDA because they had something similar to sildenafil in them.All Weekend wasn't listed as one though.

I have never used sildenafil or any other prescription male supplement so I can't compare it to anything prescription.Who knows?

I would appreciate any info.In the end it is simply no longer available.

I still google it from time to time. If it did show up again I would certainly stock up.



Was this review helpful to you?

---
Ask A Question
User Questions and Answers
No Questions Have Been Answered For This Article.