Rhino 7 Video Review
By:
Rob Miller
Fact Checked On: 1-7-2022
Thinking about trying Rhino 7? I've actually tested it.

Watch my video, and learn more about the ingredients, side effects, how to stack with phenibut, and more.
See for yourself is Rhino 7 is a good male enhancement supplement.
If you prefer to read our written Rhino pills review, click here.
Update! 1-3-2022
If you're looking for a REAL solution to your ED issues, check out the guys over atHims.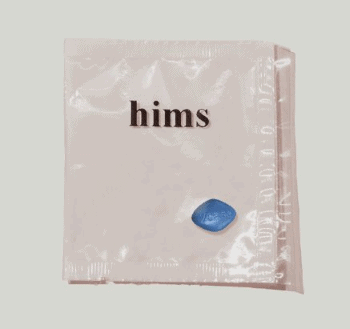 They sell ahighlyeffective erectile dysfunction tablet that is by FAR the best ED remedy on the market.
Click Hereto read my full review.
Alternatively, if you're looking to go the all-natural route, check out a supplement called Vigrx Plus.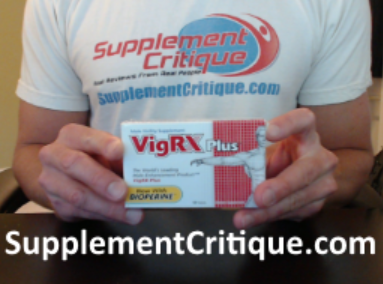 It's by FAR the best otc male enhancement supplement I've ever used, and I've used 1,000's.
Click Hereto read my full Vigrx Plus review.
Want To

REALLY

Get Bigger?
Click Here to sign up for my free "Enlargement Exercises" eBook.
Video Transcription
Hey guys.

Rob Miller here again with supplementcritique.com, and today's review we're gonna be talking about Rhino 7. This is a fast acting male enhancement supplement that you can find in like gas stations, 7-elevens, sometimes convenience stores carry it.
Related Article: Gas Station Male Enhancement Pills
And it's something that you're supposed to take like 30 to 45 minutes prior to sex and basically get you hard.

I'm gonna talk a little bit about the product first, but then I'll jump into my results.

If you want to just skip ahead all that, you can just scroll down below this video and I have my results section that details exactly the kind of feelings that I got from it, so.

Anyway, this, again, is a is a fast-acting male enhancement supplement, so it's it's supposed to work like Viagra or Cialis.
Related Article: Over The Counter Viagra Alternatives
You take it empty stomach, full stomach, really doesn't matter and, you know, 45 minutes or so, you should be getting a nice, you know, good erection.

It's a little on the expensive side on a per pill basis.

I think it's like seven or eight bucks, obviously, in different parts of the country you're gonna find it at different prices, but I think that's what I paid for.

And the ingredients that are listed on the back are really a bunch of ingredients that aren't very common in a lot of these male enhancement products.

The one that is, is probably Panax ginseng, but you have like cinnamon bark, cornice, cuz schoola [INAUDIBLE 01:20].

I haven't even heard of like, you know, probably eighty percent of these ingredients, I've never even heard of them.

So they're not traditional, meaning by that, you know, they're not traditional like extracts that are supposed to help with like erectile dysfunction or anything.

One thing that I definitely noticed, as you can see I already took the pill.

One thing I noticed is that this seems to be exactly like viagra, and I personally think that they're actually injecting the active ingredient that's in viagra, which is called sildenafil, into this product.

And the reason why is because I got essentially the same exact effects from this, as opposed to, you know, in conjunction with using something like viagra.

Everything was the same, dizziness, headaches, I started seeing a kind of like spots, almost like stars or something like that just like randomly appear, and just sort of like nasal congestion.

Just a lot of the side effects that you would get from viagra, I got exactly the same thing from this.

And the reason I say that is because there's a lot of companies that do this, they build, in an effort to make their product work, they'll inject these ingredients like sildenafil and, you know, the active ingredient in like prescription drugs, like Cialis, and everybody's like oh wow this is like the best thing ever, you know, gets me hard and it works really well.

And the reason behind that is because that's the, they're putting illegal ingredients into it.

The FDA a lot of times will take products like this and they'll test them, they'll bring them to a lab, they'll take the, pop open the capsule, they'll take out the ingredients, and they'll run it through whatever machine that they do, and they'll find that, you know, it contains it, and then they'll issue some sort of mandatory recall.

And, you know, the person that makes these products will just get shut down, and this happens all the time.

I have it on probably like five or six other supplements that I've tested over the years, that's exactly what's happened.

So, if you're wondering why you're getting all these side effects, then this is likely the reason.

Anyway, if you have any other questions about this, you can just leave them in the comment section below or you can send me an email to info@supplementcritique.com, and I'll try to get back to you soon as I can.

All right, take care.
References:
https://www.fda.gov/drugs/resourcesforyou/consumers/buyingusingmedicinesafely/medicationhealthfraud/ucm567244.htm
Top 3 Male EnhancementAffiliate Disclosure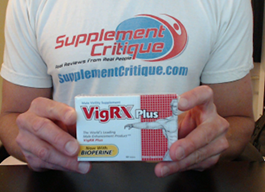 Out of the 100+ male enhancement products Ive tried, Vigrx Plus was the best.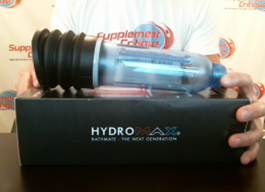 The Bathmate is a proven water-based vacuum pump that can help dramatically increase your size.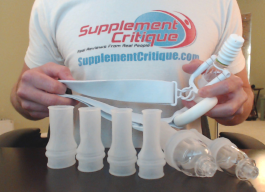 Phallosan Forte is a GREAT option for those looking to grow both length AND girth, permanently.
Honorable Mention/Inexpensive Alternative:Magnum Rings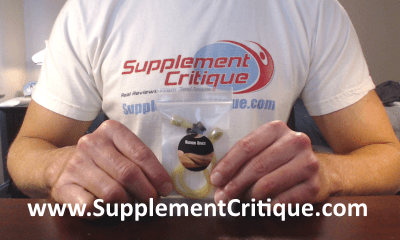 Magnum Rings are a VERY affordable option to getting both girth and length gains, at a fraction of the price of the Bathmate or Phallosan Forte.
Click Here to see our full Magnum Rings review.
Looking To REALLY Perform Better In Bed?

Click Here To See My Top Choice!
Ask A Question
User Questions and Answers
---

I bought extacy sex pill from corner store and the other day I was arrested for control substance. Do you know anything that they add? The officer said it contained codeine -Carlos

I'm not familiar with that one, and even if I were, they don't disclose their hidden ingredients. You should get in touch with the company that makes it.- Rob
Was this question helpful to you?

ASK A NEW QUESTION