S-500 Testosterone Booster Review – Does It Work?
By:
Rob Miller
Fact Checked On: 11-23-2014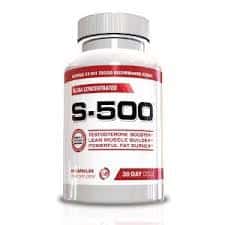 S-500 Testosterone Booster Overview
You probably already know that as you get older, starting at around 30, your body produces less and less of the crucial male hormone, testosterone. This is problematic in a number of ways.

When you have less testosterone, it becomes harder to build muscle mass, easier to gain fat, you have less energy, you feel more frequent fatigut, and even your sex drive plummets.

So it stands to reason that if you could get your levels back up, you would be more fit and just feel better in general.
S-500 Testosterone Booster is a natural testosterone booster that also doubles as a diet pill for men. By focusing on both raising T levels and burning fat, this product positions itself as a very effective weight loss aid for men. That's the claim.

Let's take a closer look at the product and see if it might just be on to something.
S-500 Testosterone Booster Ingredients and How They Work
The S-500 Testosterone Booster formula is divided into 3 blends with 3 distinct purposes:
The Fat Burner Matrix with Guarana (a natural form of caffeine), Green Tea Leaf, Capsicum, Ginger, Rhodiola Root, and Coleus Forskohlii Leaf which stimulates fat breakdown.
The Testosterone Booster Matrix with Tribulus Terrestris, Tongkat Ali, Boron, and Fenugreek – all well known natural testosterone boosters.
The Nitric Oxide Matrix with L-Arginine to improve blood flow, which has a number of benefits in terms of both athletic and sexual performance.
Instructions are to take 2 capsules a day.
S-500 Testosterone Booster Pros and Cons
Advantages of S-500 Testosterone Booster
There are lots of S-500 Testosterone Booster reviews posted on Amazon and most of them are quite favorable.
It's affordable.
The ingredients are all natural.
It approaches weight loss in a comprehensive manner.
There is a money back guarantee.
Disadvantages of S-500 Testosterone Booster
S-500 Testosterone Booster shouldn't be used by women.
Where to Buy
You can purchase S-500 Testosterone Boosteronline through Amazon and a few other online retailers.

The 60 capsule bottle (a one month supply) sells for $19.99 pretty much everywhere I looked.
Conclusion
S-500 Testosterone Booster kills a few birds with on In some ways, this is good.

If you're looking to take off some weight and you suspect that low testosterone is contributing to your problem, a product like this is perfect.

But if you need some more dedicated testosterone boosting support, you can probably do better with something a little more specific.
Have You Used S-500 Testosterone Booster?

Leave Your Review Below!
Top 3 Pre WorkoutAffiliate Disclosure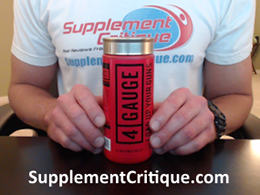 4 Gauge is a brand new pre workout that kicks in FAST and will rev up your workouts.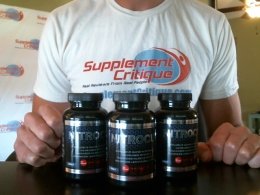 Nitrocut is a VERY effective pre workout supplement for a variety of reasons, see why here.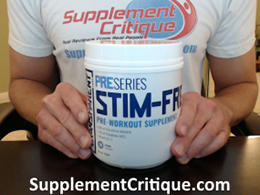 If you're looking for a stim-free pre workout, add Transparent stim-free to your list!
Want To Really Get Ripped?

Click Here To Download My FREE "Get Ripped" Ebook!
Ask A Question
User Questions and Answers
---

I have taken s500 and my question is,should been taken in cycles or just on a daily basis? -MARK

As a natural testosterone booster, you don't have to cycle it in order to maintain your natural testosterone production processes, but it's a good idea to take a week or so off every month or two to reset your system in general, especially given the stimulant ingredients.- Rob
Was this question helpful to you?
3 out of 4 people found this question helpful.
ASK A NEW QUESTION
---

Do I take T250, S500, and PCT at the same time? Or do you do them in a order? -Robert

You only need to take one testosterone booster at a time, whichever one you find works best for you.  Go with S500 if you have weight to lose, since it's got a fat burning component as well.  As for PCT, these supplements don't shut down your normal testosterone production. They actually boost it. So you don't need PCT.- Rob
Was this question helpful to you?
1 out of 4 people found this question helpful.
ASK A NEW QUESTION