TestoBal Review – Massive Gains or Big Bust?
By:
Rob Miller
Fact Checked On: 4-3-2020
Contents
What Is TestoBal
Who Makes TestoBal
How TestoBal Works
TestoBal Ingredients
How To Use TestoBal
TestoBal Side Effects
Where to Buy
Can I Get My Money Back
TestoBal Reviews
TestoBal Pros and Cons
TestoBal – The Bottom Line
Legal steroid alternatives have been around for a number of years now, but they still can be a confusing category of supplements.I get readers asking me all the time if these products are really steroids, and if so, how can they be legal?

The term "Legal Steroids" itself is an oxymoron. Steroids are not legal.

So what exactly are these pills and what do they do?
The answer is actually pretty simple.

Legal steroids are a category of supplements designed to have the same or similar positive effect on your body as certain steroids do, but they are made up of natural, completely legal ingredients that, when used together, combine for a synergistic effect that mimics that of illicit steroids, while avoiding the pitfalls of side effects and illegality.
Related Article: What I Did to Get Ripped Quick
What Is TestoBal
TestoBal falls into this category by mimicking the effect of the popular steroid, Dianobol.

With TestoBal, you'll up the ante at the gym, work out harder, lift more weight, go longer, and see rapid muscle gains as you blast through your previous personal bests while creating new ones.
Who Makes TestoBal?
TestoBal is made and distributed by a company called Nutribal.

They make other legal steroids, including TrenBal, ClenBal, and HormoBal.
TestoBal is their answer to Dianabol, the popular bulking steroid used for making rapid muscle mass and strength gains.
How TestoBal Works
The idea behind TestoBal's ability to help you gain significant mass without actual steroids is based in the method of turning your body into the most anabolic environment possible.In order to accomplish this:
TestoBal provides protein, which is of course essential to building muscle.

The specific type of protein provides the fuel necessary for post workout recovery and rebuilding.
It also reduces serotonin and increases muscle energy in the form of ATP. Increased serotonin increases the sensation of fatigue, so lowering it during workouts will eliminate that problem.

By also increasing ATP, it works on two fronts to boost your workout energy, allowing you to workout harder and longer.
And it increases testosterone and growth hormone levels in your body naturally, putting you in the best position to build and rebuild muscle tissue.
These are the three main mechanisms for growth employed by the TestoBal formula.
Promising so far, enough so to probably snatch anyone'es attention that is struggling with testosterone and other male health problems.
Now lets examine the formula itself to see if and how it accomplishes these goals.
TestoBal Ingredients
The TestoBal formula is divided into 2 Complexes and a powerful standalone ingredient:
Pro BCAA Complex which provides the post workout environment for recovery that you need.

These Branched Chain Amino Acids are the building blocks of muscle, where it all starts.

They increase your strength and power so you lift more during your workouts.

They reduce serotonin levels so you feel less fatigue.

They increase the speed at which your body builds muscle, so you recover faster and better from your workouts.

They even help you burn fat faster and more effectively.
20-Hydroxyecdysterone which is often thought of as a "plant steroid".

It increases nitrogen retention, improves muscle building, and increases ATP in your muscles.

One study showed that it is more anabolic in effect than Dianabol itself.

It increases muscle contraction, allowing you to push more weight and work out harder and more effectively.
Whey Protein Complex which keeps your muscles fed with building blocks before, during, and after your workouts, so you're always in the best position to build and rebuild muscle.
This is not an exhaustive list, just the highlights.

I was not able to view an ingredient label, which would provide more details, but the FAQ sections does make mention of the fact that TestoBal contains caffeine.
How To Use TestoBal
The recommended dose is 2 TestoBal pills in the morning with breakfast and 1 more with lunch.

Because of the caffeine content, you should avoid taking it after 3:00 or so in the afternoon, to prevent any kind of sleeplessness you might experience from taking it too late in the day.
It's also recommended that most people order the Buy 2 Get 1 Free package and use TestoBal for 3 months in order to achieve the best possible results.
TestoBal Side Effects
The beauty of "steroid alternatives" is that you don't have to worry about the side effects that typically come alongside steroid usage.

That means no increased aggression, no testicle shrinkage, no acne, and no man boobs.

It also means there's no need for cycle support.

Simply take TestoBal, follow your proper diet and workout routine, and get the results you want worry free.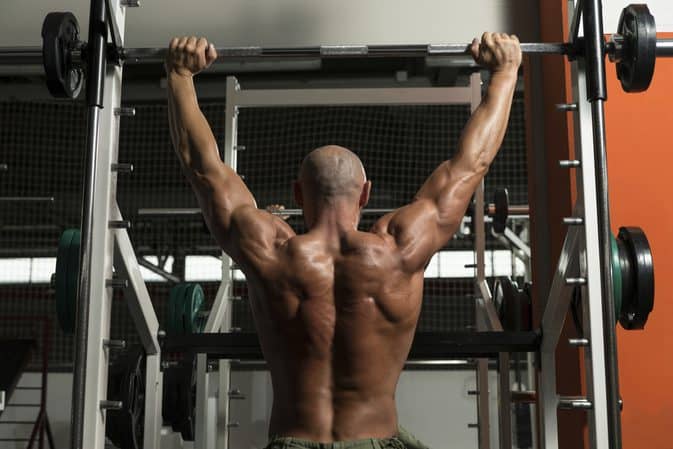 Where to Buy
At this time, the only way to buy TestoBal is through their manufacturer Nutribal, either at the Nutribal site or the exclusive TestoBal website.
At either location, a single bottle of TestoBal representing a 30 day supply of 90 capsules will cost you $54.90.
(Note that at the website it currently mentions that a 90 count bottle will last only 20 days, but by my calculations, 90 capsules will last 30 days at the recommended dose of 3 per day. Other packags on the order page refer to 90 capsules as a 30 day supply, so my guess is that the 20 day supply designation is a mistake).
There are additional packages.The one they recommend is the Buy 2 Get 1 Free deal which will get you a 90 day supply for $109.90. There's also the Buy 4 Get 2 Free deal for $219.80 for those of you who know you'll want to be using it for the foreseeable future and want to save some cash.
TestoBal is aslo available included in some of the NutriBal Packs sold at the website.Packs that include 3 products generally sell for $179. Max Packs include more bottles and go for higher prices.
Can I Get My Money Back?
You sure can.All orders are covered by what they call a 100% No Fuss Guarantee.

The terms stipulate that you return any unused TestoBal in its original packaging within 67 days or your order and you'll receive a full refund, minus any shipping charges.
TestoBal Reviews
Unfortunately, the TestoBal website does not provide any customer feedback in the form of reviews or testimonials, and since the website is the only place it's sold, reviews are not found anywher eelse either.

If this changes, I'll come back and update this review with what we find.

Additionally, any of our readers are encouraged to leave your personal experience with TestoBal in the review section at the end of this page.
TestoBal Pros and Cons
Advantages of TestoBal
The ingredients are all natural.
It's been formulated to offer the benefits of steroids without causing side effects.
It's completely legal.
There's a money back guarantee
Disadvantages of TestoBal
Not all the ingredients are made available, and this has lead to a bit of confusion.

The FAQ section mentions that TestoBal contains caffeine, but none of the direct product information specifies this, so it's unknown whether or not it's actually true.
No ingredient amounts are given, nor is there even a specific ingredient breakdown offered.

This makes it tough to estimate how effective TestoBal may actually be, given that we're made only vaguely familiar with the formula.
There are no customer reviews or feedback available, so again, it's tough to know how well it's working in the real world for guys who've used it.
TestoBal – The Bottom Line
The idea of legal steroids, steroid alternatives, natural steroids – whichever you choose to call them – has definitely caught on in the world of bodybuilding supplements.

This is especially true when you consider many of the steroid alternative stacks on the market today.
Related Article – Crazy Mass Bulking Stack Review
It makes sense really.

Supplements have gotten so much more effective over the years that their results are actually beginning to rival that of the real deal.
Some people simply just do not have the access to prescriptions or hormone therapy, or maybe they are just not comfortable speaking about it face to face with a medical professional and so they turn their attention to over the counter alternatives.
This is good news, but of course it opens us as customers up to even more potential duds and scams than we had before.

The question is: Is TestoBal a product we can use with confidence it will work, or is it just a scam product – a capsule stuffed with little more than fillers and sold as the next greatest thing?
Unfortunately, the TestoBal website doesn't really provide enough information for us to make a clear decision.

With the lack of complete ingredient information, no customer feedback, and no clinical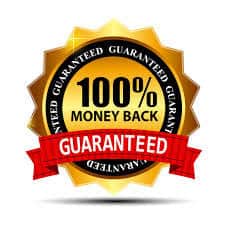 trials, we really don't know the answer.
Luckily, if you find yourself interested, there is a money back guarantee to make you a little more comfortable going out on a limb and trying TestoBal.

And if you do, be sure to come back here and let us know how you make out.

That's when we'll know whether this product stands out from the rest or really is just a scam in the end.
Have You Used TestoBal?

Leave Your Review Below!
Top 3 Testosterone BoostersAffiliate Disclosure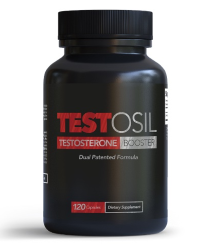 Testosil is the most effective testosterone boosting supplement on the market that I've tested.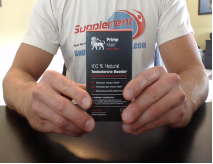 Prime Male is another very effective testosterone booster that uses clinically proven ingredients.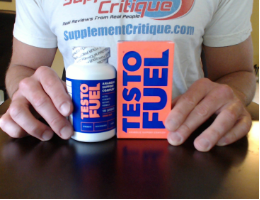 Testofuel is a VERY popular testosterone booster that contains ingredients to help older men.
Check Out My Top Choice For T Boosters - Testofuel

Click Here To Read My Review
Ask A Question
User Questions and Answers
No Questions Have Been Answered For This Article.