Trylo Fire Review – Should You Use It?
By:
Rob Miller
Fact Checked On: 4-27-2020

You probably already know that the most important hormone for building muscle is testosterone.

But what you might not know is that your body produces less and less of it as you get older.

It starts in your mid-20s, but most people don't notice it till about 35 or 40. That's when levels tend to get low enough to have an effect.

And the effects aren't good.
They can bring about some big changes to everyday life for a man, and many men wind up feeling down because of it.
When you're looking at declining testosterone levels, you're looking at:
Decreased energy for everyday activities.
Lack of motivation to get to the gym.
The appearance of fat, especially belly fat.
Decreased strength.
Less pronounced results from working out at the gym.
Poor sleep.
Drop in libido and ability to perform sexually.
All in all, not a list of things you want happening to you.

But these symptoms rarely add up to a clinical diagnosis of low testosterone.

It's just the natural effect of aging.

You don't need to visit a doctor, per se, but what if you could do something on your own to turn back the clock on your testosterone decline?
That's where Trylo Fire claims to come in.
Trylo Flex Benefits
Trylo Fire is a natural supplement that claims to increase your testosterone levels naturally.

Your decline may not be enough to warrant hormone replacement therapy, but a good natural booster can go a long way toward making you feel and look better, and getting you the results you want at the gym.
By taking Trylo Fire, you'll be signaling to your body that you need more testosterone, and your body will hear the call, upping levels and helping you get stronger, fitter, healthier.

You'll burn more fat, you'll be stronger, you'll have more endurance, your mood will be elevated, and you'll be back to your old self again in the bedroom.
How Trylo Fire Works
There's no actual testosterone in Trylo Fire.

It doesn't replace your natural hormones or suppress them. In fact, it does the opposite.

Trylo Fire works with the pituitary gland, providing what it needs to signal an increase in your body's natural hormone production.

It then continues to support the process by providing energy and support for overall men's health.
Trylo Fire Ingredients
Of course, what we've talked about so far are the claims made by Trylo Fire.

Here is where we start to talk about whether or not it can actually work.

Looking at the Trylo Fire formula, we see:
Tribulus Terrestris.

This is the ingredient that is thought to work through the pituitary gland to increase testosterone levels.

It triggers the pituitary gland to release an increased amount of Luteinizing Hormone.

Luteinizing Hormone is responsible for signaling to the testes that more testosterone is needed.

The testes then produces and releases more testosterone into the body.

Tribulus has been tested and so far, no tests prove a conclusive link to Testosterone levels, but it has been shown to improve erectile function.
Tongkat Ali (Eurycoma Longifolia).

While Tribulus works on increasing total testosterone, Tongkat Ali increases free testosterone by inhibiting the action of Sex Hormone Binding Globulin, or SHBG.

SHBG binds itself to testosterone, leaving it useless.

By inhibiting SHBG, Tongkat Ali help more testosterone remain free for use.
Monkey's Head Hericium Extract which is used to regulate glucose levels in the blood and to mobilize fat cells.
Korean Ginseng which is an herbal aphrodisiac that also provides energy and increases blood flow throughout the body.
Horny Goat Weed (Epimedium Sagitattum) which is an aphrodisiac which also has a positive effect on erectile function.

It does this by improving blood flow to the penis.
Maca Root which is an herbal aphrodisiac that also increases the release of dopamine, elevating mood and motivation.
As far as testosterone boosting supplements go, it's a not useless, but it's a pretty weak formula compared to some I've seen.
Most of the ingredients are found in any run of the mill male enhancement supplement and don't really contribute to testosterone production.
Where to Buy
You can only purchase Trylo Fire online, and it's not available through the big retailers like Amazon.com or LuckyVitamins.

If you want to buy Trylo Fire, you have to sign up for their "free trial offer." If you've read some of our other reviews, you're probably familiar with these free trial scams, but if not, read on.
The webpage tells you there's a free bottle waiting for you, all you have to do is claim it and pay a small shipping fee.

Then they send you a full, one-month supply bottle.

What you probably don't know is that they also sign you up for their monthly autoshipping program.
If you don't call and cancel within 14 days of placing your original free trial order, they'll charge you full price for the "free" bottle, and they'll charge you for a new full-price bottle every month from there on out until you eventually contact them to cancel.
This monthly autoshippment program might be a good thing if you know what you're signing up for from the beginning, but that's not generally the case with Trylo Fire.

They hide the details of the trial in the fine print of the Terms and Conditions where they know most people won't find them.
If you're wondering how much this full price is, I'm right there with you.

At the time of this writing, Trylo Fire seems to have gone underground.

There are dozens, maybe hundreds of webpages with links to the Trylo Fire website, but none of them actually go there.

They either give an error message, or they take you to an entirely different (and seemingly unrelated) product.
Trylo Fire Pros and Cons
Advantages of Trylo Fire
The formula does contain a few ingredients that may boost testosterone levels.
Disadvantages of Trylo Fire
The most important testosterone boosting ingredients (like D Aspartic Acid) are missing from the Trylo Fire formula.
There are no positive Trylo Fire reviews from customers.
You can only purchase it using their free trial offer, and even that doesn't seem to be available at this point.
We've seen some complaints that the company is extremely hard to get in touch with when you're trying to cancel your subscription.
Conclusion
Currently, I can't find a way to order Trylo Fire, and I wouldn't say that's a bad thing.

It's a weak formula sold with a scammy free trial offer.

If you are looking for a Trylo Fire free trial and can't find where to sign up, I'd say you dodged a bullet.
Have You Used Trylo Fire?

Leave Your Review Below!
Top 3 Testosterone BoostersAffiliate Disclosure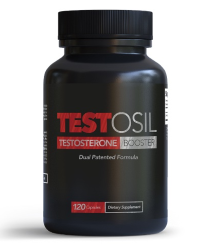 Testosil is the most effective testosterone boosting supplement on the market that I've tested.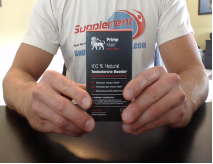 Prime Male is another very effective testosterone booster that uses clinically proven ingredients.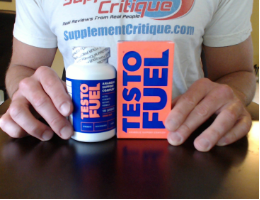 Testofuel is a VERY popular testosterone booster that contains ingredients to help older men.
Check Out My Top Choice For T Boosters - Testofuel

Click Here To Read My Review
Ask A Question
User Questions and Answers
No Questions Have Been Answered For This Article.