Twinlab Creatine Fuel Review
By:
Rob Miller
Fact Checked On: 4-27-2013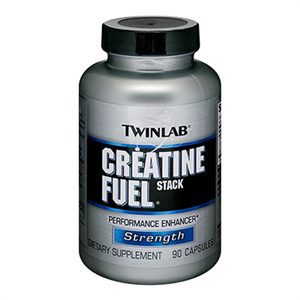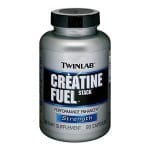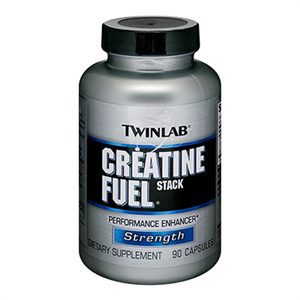 As virtually all bodybuilders know, creatine plays a significant role in the transfer of energy during and after a workout. The muscles use creatine to help fuel them and convert it to phosphocreatine to help increase energy, endurance, and stamina. Twinlab Creatine Fuel is designed to help increase overall power output as well as to increase lean mass and to help improve overall muscle performance, so we decided to take a look at the product to see if it lived up to its claims and was really worth recommending to mass builders.
How Twinlab Creatine Fuel Works
When looking at any creatine supplement, it is important to take a long look at the ingredients. We were fairly impressed with TwinLab Creatine Fuel right from the start. The only active ingredient is creatine monohydrate. More impressively, however, was the distinct lack of filler ingredients. Instead of being packed with fillers, the only other ingredients in this product are the capsule coating and some preservatives to help keep the ingredients fresh and active. Considering how many fillers are in most creatine supplements, this is certainly something worth noting.
TwinLab Creatine Fuel is readily available on most body building websites, including bodybuilding.com, where it can be purchased for only $6.50 for 60 capsules, which is 20 doses.
User Reviews
In terms of user reviews, they are pretty easy to find and fairly favorable. There are some complaints about bloat as well as feeling withdrawal symptoms when the product was stopped, but for those using it regularly, the reviews are excellent. Many note that it provides "great pumps", "good energy", and "good results". This is certainly what builders want to hear when looking for a creatine monohydrate supplement, and many go so far as to point out exactly how much their pumps and regimens increased, which helps highlight the noticeable effects of the product.
Recommendation
In all, we certainly recommend TwinLab Creatine Fuel for people looking for an excellent creatine supplement that doesn't come in the form of mound after mound of creatine powder. The capsules are fairly straightforward and easy to take, offering benefit to those who have a hard time with powdered versions of the ingredient, while the science and research behind the ingredient proves safety and benefit both short and long term. When all of this is paired with great user reviews, it really makes product recommendation much easier. Overall, this seems like a great supplement for people looking to improve their mass building regimen.
Top 3 CreatineAffiliate Disclosure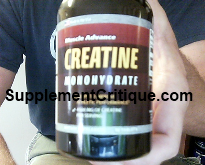 Muscle Advance creatine is probably the most effective creatine product we have come across.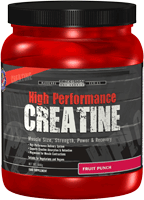 Body Fortress high performance creatine is another highly rated creatine supplement used by many of our users.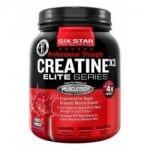 Creatine X3 is often taken as a post workout creatine that helps repair broken muscle tissue.
Ask A Question
User Questions and Answers
No Questions Have Been Answered For This Article.