Virigen Review – Male Enhancement Supplement or HRT?
By:
Rob Miller
Fact Checked On: 2-7-2014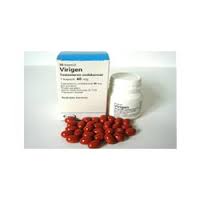 Virigen Overview
Recently, a reader asked me to clear up some confusionhe's run into regarding a product called Virigen. He was looking for a natural testosterone booster, and his search led him to Virigen. At first, he thought it was that herbal supplement he was looking for.

Then he realized he was looking at actual oral testosterone pills.

When he kept digging, he just got more and more confused because every website he went to told a different story.

Finally, he came to me, and unfortunately, I don't know if I can definitively clear things up.

I come close, but we're still left with a hazy cloud of confusion.
Virigen the Supplement
Several male enhancement review sites that regularly review herbal supplements to help with sexual performance have reviews for Virigen.

They caution you not to confuse their version of Virigen with a testosterone pill version of the same same.

They even list some of the ingredients (Eurycoma Longifolia, Niacin, Yohimbe, and Mucuna Pruriens).

But there are some contradictions in these reviews.

For one thing, they state that they are unable to locate a price or even a source to buy their version of Virigen. For another thing, the image they use to show this product is the image of the testosterone pill.

To me, it's starting to look like this herbal version of Virigen doesn't really exist.

When I tried to find actual evidence that this stuff could be real, I came up empty.
Virigen the Testosterone Pill
What we know for certain is that the Virigen that's a testosterone pill does exist.

It's sold online, it's made by Schering Plough, it requires a prescription, and it offers an increase in testosterone levels without having to use injections.

Its primary active ingredient is Testosterone Undecanoate which may be less toxic to your liver than previous oral forms of the testosterone supplement.
Each capsule contains 40 mg of active component.

A typical dose would be a few to several capsules every 4 hours or so, due to the short half life of the compound.

Your particular protocol would have to be discussed with your doctor.
The Real Virigen
I would say that the mystery of what Virigenis has been solved.

It's an oral testosterone replacement therapy.

It's not an herbal male enhancement supplement.

What remains unsolved, however, is where the talk of it being an herbal supplement came from in the first place.

I don't think we'll ever be certain of that.
Where to Buy Virigen
If you feel your testosterone levels are significantly lower than they should be, schedule a visit with your doctor.

Together, you can decide which route to go. You may only need an herbal booster.

You may decide on testosterone injections.

Or you may find that Virigen is your best option.

If you go with Virigen, your doctor can give you a prescription.

You can also buy it online, though a prescription is your safest way to go.
Conclusion
Well, our original question of what Virigen actually is has been answered.

It's not a natural male enhancement. It's testosterone replacement.

And if this is the kind of therapy you need, check with your doctor to see if he or she agrees.
Have You Used Virigen?

Leave Your Review Below!
Top 3 Testosterone BoostersAffiliate Disclosure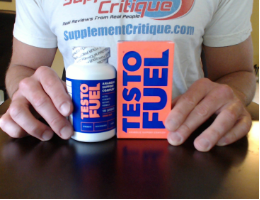 Testofuel is the most effective testosterone boosting supplement on the market that i've tested.

It uses a unique blend of effective testosterone boosting ingredients that will help transform your life.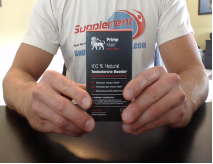 Prime Male is a VERY close 2nd to Testofuel, but contains ingredients to help older men. See why we recommend Prime Male for guys aged 40+, as well as my personal results.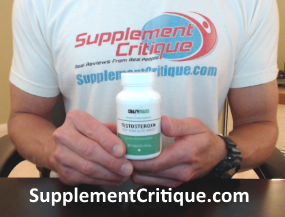 Testoroxyn uses DHEA and other ingredients to help boost free testosterone. See how Testoroxyn is different from Testofuel and Prime Male, as well as my personal results.
Check Out My Top Choice For T Boosters - Testofuel

Click Here To Read My Review
Ask A Question
User Questions and Answers
No Questions Have Been Answered For This Article.