Brain Vitality GPC Review – Should You Use It?
By:
Rob Miller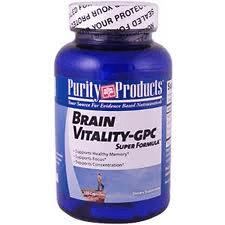 Brain Vitality GPC Overview
What started with off-label usage of ADD/ADHD prescription medication has ballooned into big business for supplement makers. As soon as people became aware that there was a way to improve your focus, mental clarity, and memory, they wanted it for themselves. So companies began to oblige.
Purity
Products weighs into the memory supplement market with their offering, Brain Vitality GPC. It claims to promote a healthy memory and mood, increase your power of concentration, improve your mental clarity, and help you achieve and maintain normal functioning of cell membrane signal receptors. We'll take a look and see if we can determine whether or not Brain Vitality GPC is a memory supplement worth trying.
Brain Vitality GPC Ingredients and How They Work
The Purity Products website gives information on the active ingredients and how they are expected to work:
Acetyl-L-Carnitine supports the signal receptors of the brain cell membranes to help maintain mental alertness by helping to produce energy in the body and the brain.
Phosphatidyl Serine supports memory and helps your brain to age healthily. It helps prevent age-related decline in brain functioning.
Alpha GPC supports healthy cell to cell communication by helping to produce choline, a key neurotransmitter responsible for communicating between cells.
Purity Products recommends that in addition to eating right and exercising, you should take 2 to 4 Brain Vitality GPCcapsules each morning for optimal protection against brain aging.
Brain Vitality GPC Pros and Cons
Comparing the good with the bad is a helpful way to determine whether or not Brain Vitality GPC is for you.
Advantages of Brain Vitality GPC
It is made by a well-established supplement company.
It contains some tried and true memory and brain supporting ingredients.
Disadvantages of Brain Vitality GPC
It is expensive.
We were unable to find any independent Brain Vitality GPC reviews from customers.
Brain Vitality GPC has not undergone clinical testing.
There is no advertized money back guarantee.
Where to Buy
You can purchase Brain Vitality GPC online from the Purity Products website. A single bottle costs $80 and can last from 1 to 2 months depending on how many capsules you take per day. There is a buy 4/get one free deal. In addition, you can save on your per bottle cost by signing up for automatic delivery.
Conclusion
Brain Vitality GPC might be a decent product, but we don't think it justifies the cost. The ingredients that are in the formula are decent, but there are save on auto repair too many beneficial ingredients that are not included. Without reviews, testing, or a satisfaction guarantee, we see no reason to recommend Brain Vitality GPC.
Have You Used Brain Vitality GPC? Leave Your Review Below!
Top 3 NootropicsAffiliate Disclosure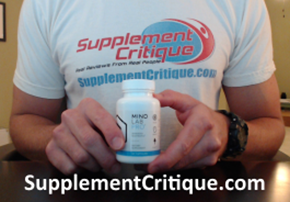 Mind Lab Pro is a VERY effective nootropic for focus, concentration, short / long term memory, and more.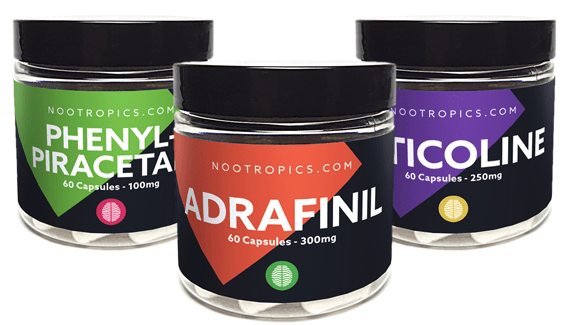 The Ultimate Nootropics Stack by Nootropics.com is one of the most effective stacks I've taken.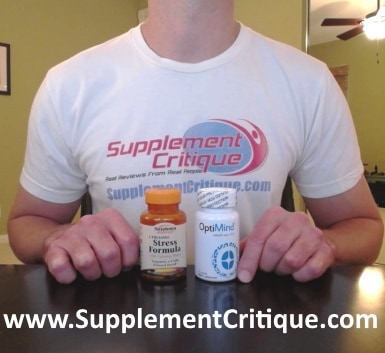 The combo of L-Theanine and Caffeine is a well known nootropic stack that really works.
5 Star User Reviews

5.0 out of 5 Stars (1 Reviews)
Have you used this supplement?
The semester I took brain Vitality formula, there was a huge difference in my performance at school. I got my papers done for school much faster and my teachers even told me I wrote well, which was a first. I have dyslexia and am ADD. I went from getting a D- in Science to an A-, but this also included my mom spending three hours on Saturday of my mom tutoring me. I only took my last semester of highschool, but am now wanting to find an affordable option to buy it again. I bought something else at another point but I found it made my focus worse then better. So I want to get the tried and true Brain Vitality Formula

Was this review helpful to you?
1 out of 1 people found this review helpful.
---
Want To See What Supplements
Work Like Adderall?

Click Here To Find Out!
Ask A Question
User Questions and Answers
No Questions Have Been Answered For This Article.