BrainStack Review – Worth the Price?
By:
Rob Miller
Fact Checked On: 5-2-2018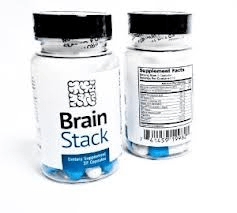 BrainStack Overview
Looking around, you'll find lots of so-called "smart drugs" made to improve your cognitive functioning, including memory, focus, and concentration. The origin of these supplements is mainly as an alternative to ADD/ADHD prescription drugs, both as a way to combat ADD/ADHD and as a way to get the widely known and used "off-label" effects. Let's face it. College kids are using these drugs to help them study and get ahead in droves.
BrainStack is one such supplement. It was developed by a guy named Gabe Lee who became intrigued with the idea of nootropics (brain enhancing compounds) and decided to try to come up with a stack to combat his own ADD without the side effects of Adderall. Once he found what worked for him, he figured there were others who'd want it, and began marketing and selling it. This all gives BrainStack a bit of a grass roots feel that appeals to a lot of do-it-yourself-ers out there experimenting with their own stacks. They want to see if BrainStack really is more effective and cost efficient than what they've been combining on their own, and in a lot of cases, they find it is.
BrainStack Ingredients and How They Work
So here's what they put in BrainStack.

Most of these ingredients have scientific studies to one degree or another backing up their claims. The hope is that they are stacked in the right amounts and combinations to have the most effectiveness:
Alpha GPC (choline) enhances memory, focus, attention, and cognitive ability. It's one of the most well-regarded nootropics there is.
Huperzine A also enhances memory and cognitive function and it has nueroprotective qualities as well.
Vinpocetine improves both long and short term memory while it increases alertness and preparedness.
Caffeine enhances focus and memory, increases energy and stamina and has mood enhancing qualities as well.
Bacopa Monnieri improves memory and concentration. One recent study shows that it increased the speed of task mastery by almost half.
Pterostilbene reverses cognitive decline.
Mucuna Pruriens boosts energy and focus, while it also improves deep sleep as it naturally contains dopamine.
GABA also promotes a deep sleep and luci dreaming. It reduces anxiety as well.
Oat Straw decreases depression and stress while it lowers blood pressure.
Vitamin B6 increases energy and regulates mood.
Vitamin B12 increases energy and decreases fatigue and stress. It can also prevent mental decline that comes with age.
Acetyl-L-Carnitine HCL is an antioxidant and reduces fatigue helping to produce energy within the body.
The recommended dose is 1 to 4 capsules per day. They say you should start with 1 and increase as necessary according to your body size and as you build a tolerance.
BrainStack Pros and Cons
Advantages of BrainStack
There are lots of positive

BrainStack

reviewsout there.
There is a 60 day money back guarantee on your first purchase.
BrainStack contains several of the best regarded nootropics there are.
Disadvantages of BrainStack
They suggest you cycle off a few days each week to prevent a build up of tolerance.
BrainStack is expensive.
A bottle is only meant to be a 2 week supply.
Where to Buy
You can purchase BrainStack from the website. A 2 week supply costs about $50. You'll save money on the per bottle price by buying a month's supply which will cost you $90. If you go with a 3 month supply at once, your per bottle price decreases to $39.
Conclusion
People who've used BrainStack really seem to like it.The biggest problem is the cost. We think you can probably get what you need, something that works, for much less.
Have You Used BrainStack? Leave Your Review Below!
Top 3 NootropicsAffiliate Disclosure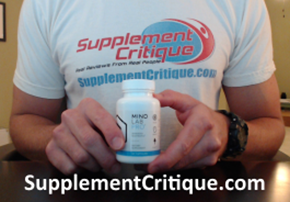 Mind Lab Pro is a VERY effective nootropic for focus, concentration, short / long term memory, and more.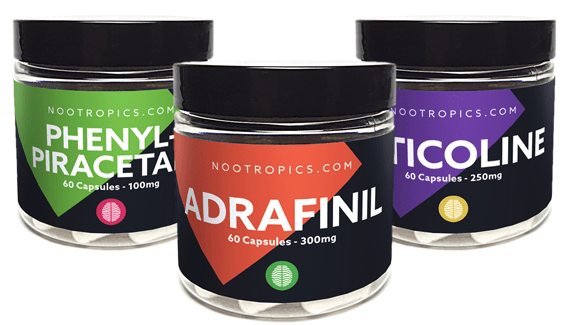 The Ultimate Nootropics Stack by Nootropics.com is one of the most effective stacks I've taken.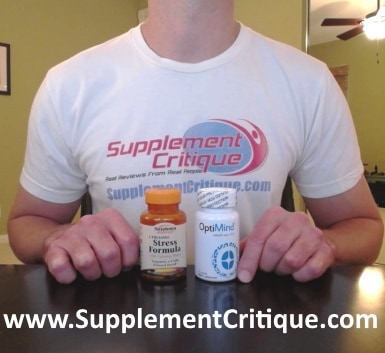 The combo of L-Theanine and Caffeine is a well known nootropic stack that really works.
Want To See What SupplementsWork Like Adderall?

Click Here To Find Out!
Ask A Question
User Questions and Answers
No Questions Have Been Answered For This Article.