Craze Review – Best of the Best?
By:
Rob Miller
Fact Checked On: 5-2-2018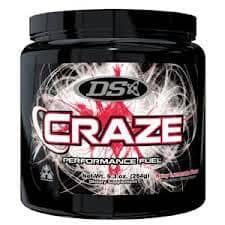 Craze Overview
Sometimes, the line between pre-workout supplements for bodybuilders and cognitive enhancing supplements for over-achievers gets a bit blurred. It makes sense when you think about it. Both categories are at least partially about increasing energy and focus so you can reach a particular goal.

For bodybuilders it's better workouts and pumps For students and young professionals it's better grades and promotions.
Crazeis a supplement made by Driven Sports. Its primary focus is bodybuilding. It's billed as a pre-workout powder that'll help you get the best workouts of your life. It claims to allow you to perform at your very best, giving you the size and strength support you need to take your performance to the next level. Oh and by the way, it makes you feel amazing, with unrelenting focus you can count on. That's the part that appeals to the college crowd. In addition to bodybuilders, students and others who want the energy, motivation, focus, and intensity to get the job done have turned to Craze in droves.
Craze Ingredients and How They Work
The ingredient list shows a mix of traditional bodybuilding supporters and nootropic smart drug ingredients. It starts with Vitamin C. Then quickly moves on to the Kinesis Proprietary Blend which includes:
Creatine Monohydrate which creates muscle energy on demand. Your muscles put out when you need them to.
Trimethylglycine (TMG) which makes muscles more resistant to fatigue.
Caffeine to lower fatigue, increase alertness, and enhance the mind-muscle connection.
Dendrobex which comes from Dendrobium, and ancient Chinese medicinal herb with the ability to strengthen the immune system and act as an energizer.

It is thought that dendribium might be the next DMAA.
Phenylehylamine (PEA) which releases norepinephrine to increase motor coordination. It also improves mood and may be responsible for the "runner's high".
Dosing instructions are to mix 1 or 2 scoops with 8 to 16 ounces of water about half an hour to 45 minutes before working out (or the time you expect to need the energy) You shouldn't use more than 2 scoops per day. And you shouldn't use Craze within 6 hours of when you want to go to sleep. There are also a bunch of warnings about not using unless you are a healthy adult, not pregnant or breastfeeding, and not on any medication. The label also states that you shouldn't use Craze for more than 12 weeks at a time.
Craze Pros and Cons
Advantages of Craze
It is affordable.
There are tons of favorable Craze reviews on the bodybuilding forums from guys who love the effect they get.
There is a 30 day money back guarantee.
Disadvantages of Craze
A class action law suit has been filed, claiming that Craze contains amphetamines.
Plenty of reviewers say Craze makes them feel jittery and tweaked.
Not enough is known about some of the ingredients in Craze.
Where to Buy
You can find Craze offered at several online supplement sites. A 30-serving tub goes for anywhere from $25 to $50 and comes in a number of different flavors, including grape and berry/lemonade. If you buy it from the DS website, you'll be covered by the 30 day guarantee.
Conclusion
The reviews for Craze are really positive, but there is definitely a black cloud hanging over this stuff right now. Anytime there is something illegal or "extra" legal in a supplement, there's cause for concern. Especially when it's undisclosed. The price for Crazehas recently come down. While that's good for affordability, it doesn't bode well for the future of Craze.
Have You Used Craze? Leave Your Review Below!
Top 3 NootropicsAffiliate Disclosure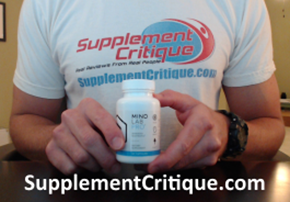 Mind Lab Pro is a VERY effective nootropic for focus, concentration, short / long term memory, and more.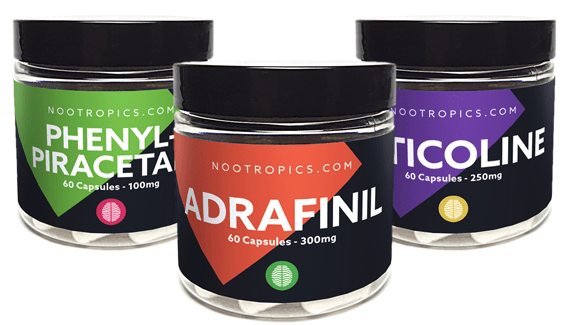 The Ultimate Nootropics Stack by Nootropics.com is one of the most effective stacks I've taken.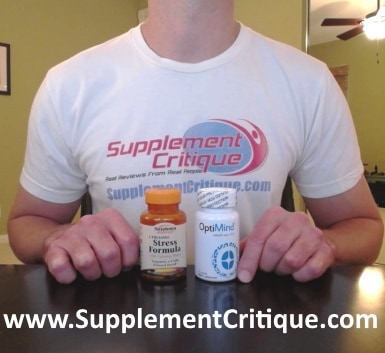 The combo of L-Theanine and Caffeine is a well known nootropic stack that really works.
Want To See What SupplementsWork Like Adderall?

Click Here To Find Out!
Ask A Question
User Questions and Answers
No Questions Have Been Answered For This Article.