Cerastim Review – Should You Use It?
By:
Rob Miller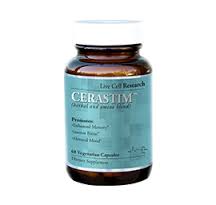 Cerastim Overview
Most nootropic supplements position themselves as the "Limitless Pill" capable of turning your brainpower on full-force and making you capable of superhuman feats of intelligence, focus, and motivation.

They conjure images of Bradley Cooper making millions in the stock market and writing entire books overnight. Cerastim is a bit different.

It's made by Live Cell Research, and on their official website, they forego the dramatics in favor of getting right down to the business of telling you what Cerastim does and how it works.
Benefits of Cerastim
Cerastim promises to promote the overall health of your brain while improving memory, focus, and mood mainly by boosting the levels of neurotransmitters in your brain.

Decreasing neurotransmitters as we get older are one of the main reasons for age-related cognitive decline.

By supporting neurotransmitters, you can stave off that decline.
Cerastim Ingredients and How They Work
The Cerastim formula is a proprietary blend of 5 ingredients.

They say the Live Cell Research scientists worked for 5 years to put this list together.

If you look around at other Cerastim reviews, you'll see a few different versions of the formula.

We took ours straight from the Live Cell Research website, so we know it's current.

My guess is that the formula has gone through a few revisions in their attempt to get it just right.

What they have now is a 367mg blend that puts together:
Sulbutiamine which is basically Thiamine that can cross the blood brain barrier.

Sulbutiamine can prevent and fight fatigue.
N-Acetyl L-Carnitine which improves alertness and relieves stress.
Huperzine A which can increase levels of the neurotransmitter Acetylcholine.

It's been used to treat symptoms of Alzheimer's disease and improve age-related memory impairment.
Rhodiola Root which increases energy, stamina, and mental capacity.

It also helps the body adapt in times of stress.
L-Theanine which causes relaxation without sleepiness.

It counteracts the effects of stress.
Cerastimcapsules are vegetarian, gluten-free, synthetic additive-free, dairy-free, caffeine-free, and magnesium stearate-free.

The recommended dose is 1-2 Cerastim capsules taken with a full glass of water and a meal, preferably your morning meal.
Cerastim Side Effects
Cerastim is unlikely to cause allergic reactions due to the fact that it's gluten-free, dairy-free, vegetarian, and contains no synthetic fillers.

The website does mention nausea or stomach discomfort as a possible side effect when Cerastim is taken on an empty stomach.

It's also been reported that taking Cerastim in the afternoon could possibly keep you up at night, so your better off taking it in the morning, with breakfast.
The Cerastim website doesn't list them, but some of the ingredients are thought to cause certain side effects.

For instance, Huperzine A alone has the potential to worsen several conditions due to its effect of increasing mucus secretion.

These include: Epilepsy, Gastrointestinal blockage, Peptic Ulcers, slow heart rate or other heart diseases, lung conditions, or urinary tract or reproductive blockages. L-Theanine is generally well tolerated but may cause headaches, dizziness, or gastrointestinal symptoms.
Who is Live Cell Research?
Live Cell Research is the company that makes Cerastim.

They are a US company based in California.

Their URL was only registered in May of 2014, so they're probably newly incorporated.

The fact that they only offer 2 products supports that claim as well.

Their website indicates that their primary mission is to create innovative dietary supplements that focus on health at the cellular level.

Their Cerastim product has been reformulated at least twice from what we can tell, yet there's no explanation from Live Cell Research as to why this has occurred.

In fact, they don't mention anywhere that the formula has changed at all.

We'd feel better if there were an explanation of their thinking and their reasons for making the changes.
One big plus about Live Cell Research is their focus on customer service.

They make a point of posting their customer service number and department hours, so customers can actually use their services.

So many supplement makers make it very difficult to get in touch when you need to. Live Cell Research makes it easy.

There's also a 90 day money back guarantee on all your purchases.
Cerastim Pros and Cons
Advantages of Cerastim
The ingredients are all listed.
There's a 90-day no hassles no questions money back guarantee.
The formula doesn't contain caffeine.
Cerastim is very hypoallergenic.
Disadvantages of Cerastim
The formula keeps changing, which indicates that either the company or the customers (or both) are not happy with it.

If it worked, they would probably leave it alone.
None of the current ingredients are explained on the company website.

It appears that the old formula was described in detail, but this is not currently the case.

Perhaps that information will be coming later.
The lack of caffeine may turn some customers off.

We've found that nootropic users usually want that boost in alertness that comes with caffeine.
Where to Buy
You can only purchase Cerastim through the Live Cell Research website.

One 60-count bottle is a one month supply and costs $49.95. A 90-day supply sells for $119.98. If you want to go with a six month supply, that'll cost $179.98. You'll get free shipping on all orders over $50, so that means you'll need to go with at least 2 months to get that deal.There's a 90-day money back guarantee on all purchases.
Conclusion
Live Cell Research goes to pretty great lengths to make Cerastim appear to be a serious product.

We mention this because so many of its competitors use more flashy marketing techniques to get potential customers all excited about the exaggerated claims they make.

The approach they take with Cerastim is much more subdued, appealing to the customers' more rational side.

It's a good long term approach, and it makes us confident that Live Cell Research is not going to pull the plug any time soon.
But we're a little worried about the continually changing formula, and the lack explanation going along with the changes.

If they've got the right formula, they shouldn't have to change it.

On the other hand, with the 90 day money back guarantee, and the full disclosure of contact information, customers can try Cerastim with little to no financial risk.

That being the case, we feel fairly comfortable recommending that you give Cerastim a try.
Have You Used Cerastim?

Leave Your Review Below!
Top 3 NootropicsAffiliate Disclosure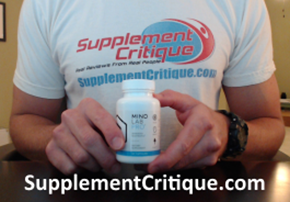 Mind Lab Pro is a VERY effective nootropic for focus, concentration, short / long term memory, and more.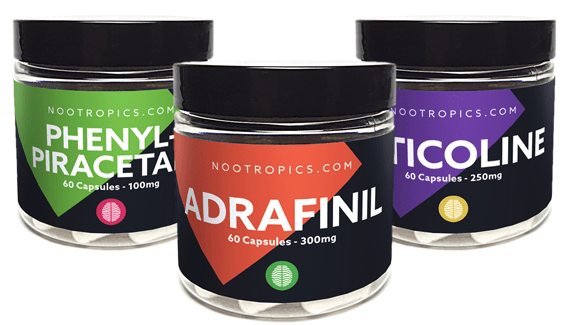 The Ultimate Nootropics Stack by Nootropics.com is one of the most effective stacks I've taken.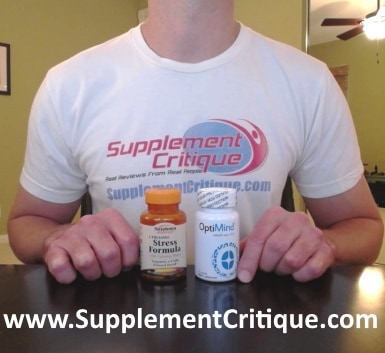 The combo of L-Theanine and Caffeine is a well known nootropic stack that really works.
User Reviews

4.0 out of 5 Stars (1 Reviews)
Have you used this supplement?
Don gibbs's Review
By
Don gibbs

,
Oct 7, 2015
I've been taking Cerastim for 6 months now and I have definitely noticed positive results. I initially stared with one capsule for a week or so and then increased it to 2. But taking 2 seemed to make me feel a little too wired so I went back to one.
I don't particularly agree with Rob's assessment that in changing the formula is a disadvantage. I look at that as a good thing, if it's directed toward improving the product.

Was this review helpful to you?
3 out of 3 people found this review helpful.
---
Want To See What Supplements
Work Like Adderall?

Click Here To Find Out!
Ask A Question
User Questions and Answers
No Questions Have Been Answered For This Article.