Controlled Labs White Flood Reborn Review – Does It Work?
By:
Rob Miller
Fact Checked On: 11-17-2014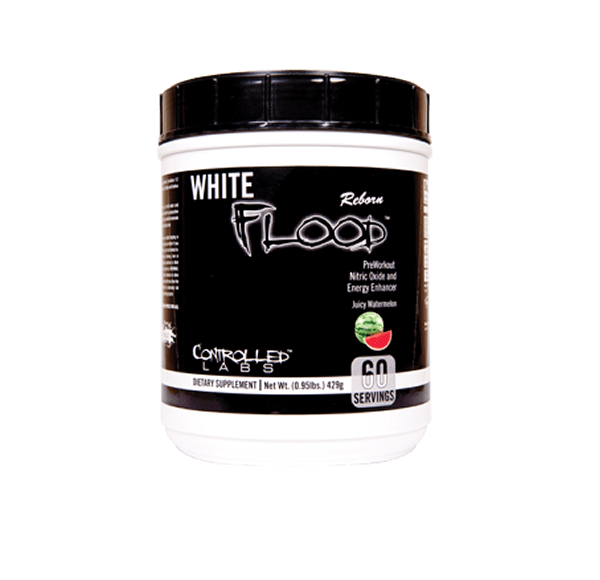 ---
---
Home
»
Pre Workout
» Controlled Labs White Flood Reborn Review – Does It Work?
Controlled Labs White Flood Reborn Overview
Have you found your favorite pre workout powder yet?

If you're like most guys, you'll probably never be done experimenting with new products.

They find one that's good, but wait, there must be something better out there, right?

I'm making fun, but there's something to be said for not sticking with one product for too long.

Your body gets used to it and develops a tolerance.

You don't want that, so you keep hopping around.

I was looking at Bodybuilding.com the other day and something called Controlled Labs White Flood Reborn caught my eye.
Controlled Labs White Flood Reborn is a reworked version of an original product called White Flood.

The new one claims to have added a new level of energy, pumps, and endurance, with benefits like:
Fast absorbing.
Increased strength and stamina.
Greater endurance.
Extreme pumps.
Better muscle recovery.
No carbs or creatine.
Stimulated neurons.
Controlled Labs White Flood Reborn Ingredients and How They Work
Lists of benefits are one thing, but what really matters is whether or not Controlled Labs White Flood Reborngets the job done.

One good way to tell is by looking at the ingredient profile, which in this case includes Vitamins and Minerals along with a couple of performance boosting complexes:
The Enduropump Complex is made up of:
L-Carnitine, L-Tartate, and L-Citrulline which all help stimulate the production of nitric oxide for increased vasodilation.

Better blood flow means more oxygen and nutrients delivered to your muscles during workouts for more strength, endurance, and pumps.
Beta Alanine which decreases lactic acid buildup in your muscles so they can work harder for longer.
The Reborneuro Complex includes:
Caffeine for increased energy and focus.
Vinpocetine which is a neurotransmitter that improves communication within the brain so your focus and concentration are sharper and more in tune.
Instructions for Controlled Labs White Flood Reborn are to take it slow at first.

They want you to start with just ½ a scoop to assess your tolerance.

After that, the serving size is 1 scoop in a glass of water about 30 minutes before working out.
Controlled Labs White Flood Reborn Pros and Cons
Advantages of Controlled Labs White Flood Reborn
You can buy it online and in stores.
It's carb-free.
It comes in several flavors (Juicy Watermelon, Furious Fruit Punch, Electric Lemonade, and White Pineapple).
There are lots of favorable Controlled Labs White Flood Reborn reviews, most commenting on how it tastes great and doesn't cause jitters or crash.
Disadvantages of Controlled Labs White Flood Reborn
There are label warnings against taking more than one dose in a single day.

This would usually indicate the presence of lots of stimulants, but this isn't the case, so we have to wonder why so cautious.
Some reviewers say they preferred the old formula.
Where to Buy
You can purchase Controlled Labs White Flood Reborn online or in stores like GNC.

The 60 serving tub sells for under $45 at Bodybuilding.com, but the 30 serving tub sells for $42 at GNC so make sure you shop around.
Conclusion
I don't see anything that sets Controlled Labs White Flood Reborn apart from most of your other pre workout choices.On the other hand, there's nothing wrong with it either.

So use it if you get a great deal or if someone gives it to you, but I wouldn't go searching high and low for it.

It's good, but not that good.
Have You Used Controlled Labs White Flood Reborn?

Leave Your Review Below!
Top 3 Pre WorkoutAffiliate Disclosure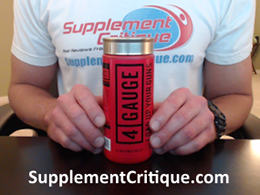 4 Gauge is a brand new pre workout that kicks in FAST and will rev up your workouts.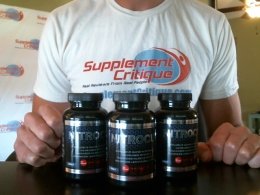 Nitrocut is a VERY effective pre workout supplement for a variety of reasons, see why here.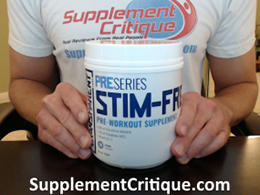 If you're looking for a stim-free pre workout, add Transparent stim-free to your list!
Want To Really Get Ripped?

Click Here To Download My FREE "Get Ripped" Ebook!
Ask A Question
User Questions and Answers
No Questions Have Been Answered For This Article.