CreMAGnaVol Creatine Reviews
By:
Rob Miller
Fact Checked On: 4-27-2013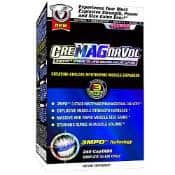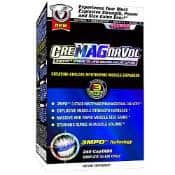 Creatine supplements are a staple for most mass builders, but with the market so saturated with products, it is hard to sort through all of the claims to find what will really work. CreMAGnaVol is a supplement that promises brand new, never before seen technology that can change everything about your body in thirty days. Offering extreme bioability, a massive surge in muscle volume and rapid size gains and a 185% increase in raw muscle power, this product certainly warrants further examination.
How CreMAGnaVol Works and Ingredients
The first difference with Allmax CreMAGnaVol is that it has a multi-phase release system that creates a specific release for each part of the tablet. The product uses chelated creatine, or creatine that has been fused with magnesium, to help improve its absorption. It also includes BetaSynth, which is a pure Beta Alinine, designed to work in synergy with creatine to help reduce lactic acid building and to increase the strength and force of muscle contractions. The third phase of the tablet is the biocore delivery matrix, which is designed to help improve the impact of the other active ingredients.
You will find that the product website offers a great deal of detailed info on the product, the science, and the ingredients. It also offers a great list of online and physical locations where the supplement can be purchased.
User Reviews of CreMAgnavol
On the popular bodybuilding.com and websites like it, CreMAGnaVol has absolutely excellent reviews. Users not only report a lack of side effects, but absolutely stellar weight gains. Phrases such as "absolutely love it" and "significant strength" are incredibly common, and even many hardcore mass builders take the time to point out what can only be described as truly significant gains while taking this product. In all, it seems like all the research and science that went into the product is really paying off for its users.
Recommendation
We certainly recommend CreMAGnaVol. The product has created a long chain of absolutely dedicated users across the nation, and with testimonials from professionals and amateurs alike touting the product's remarkable benefits, it is certainly hard to ignore. Add to this some very intensive and expensive research into absolutely new patented technologies and you can see that the maker is serious about helping builders attain the results they desire. CreMAGnaVol seems to be a very effective supplement with a wide range of benefits to offer its users. In all, it seems like a product that can help people of all skill and experience levels who are looking to build mass.
Have You Used Cremagnavol? Leave your review below
Top 3 CreatineAffiliate Disclosure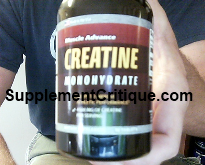 Muscle Advance creatine is probably the most effective creatine product we have come across.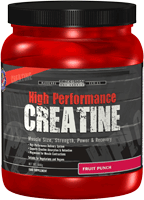 Body Fortress high performance creatine is another highly rated creatine supplement used by many of our users.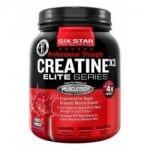 Creatine X3 is often taken as a post workout creatine that helps repair broken muscle tissue.
Ask A Question
User Questions and Answers
No Questions Have Been Answered For This Article.